Advice to a New Toronto Wedding Photographer
Advice to a New Toronto Wedding Photographer
To become a successful Toronto wedding photographer you only need the best camera the money can buy. Just kidding! Here are the secrets the best wedding photographers don't want you to know.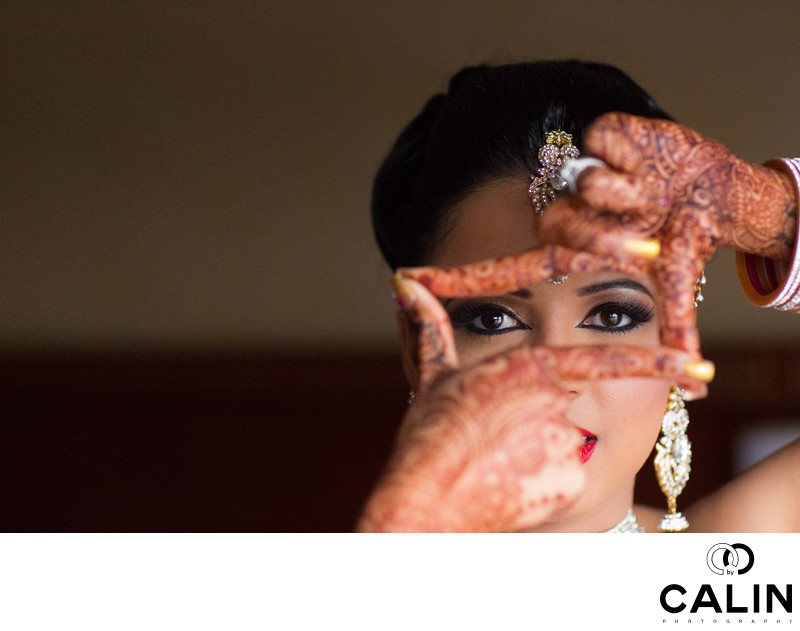 1. Marketing and Sales Are More Important Than Photography
So you became a photographer because you have a passion for the craft and want to spend the rest of your days taking pictures. News flash! While being a good shooter is necessary, it is far more important to be a good business person. As Jerry Ghionis said it, "I am a businessman from Monday to Friday and an artist on the weekends." Of course, Jerry is an amazing artist, but I know mediocre photographers who are wildly successful because they know how to run their business.
Confession: because I have an MBA in marketing from one of the top universities in the world, for a while, I completely neglected the business side of photography. For that reason, I struggled the first years until I realised that the most successful photographers are those who spend 90% of their time on their business and only 10% on photography. Yes, it is unfair that amazing photographers are starving while semi-decent photographers are fully booked, but it's a fact of life.
2. Knowledge Is More Important Than Equipment
When I started my career as a Toronto wedding photographer, I invested over $50,000 in equipment and $10,000 in training. However, training improved my photography far more than all the gear I acquired. I currently use only three Canon L lenses: a 35mm, an 85mm and a 100mm macro, two camera bodies and three flashes. I sold or traded the rest of my gear as it was gathering dust. Surprisingly, simplifying the way I was shooting took my photography to the next level. Sorry Canon, if I knew that, I could have invested all my money in education.
3. Practice Makes Perfect
In the first year I was studying on average 12 to 14 hours a day, seven days a week but I didn't see much improvement in my craft. Realising that I hit the ceiling, I emailed Roberto Valenzuela, one of the top wedding photographers in the world. He confessed he practices every day and graciously advised me to practice more. It was only when I started picking up the camera every day that I noticed a jump in the quality of my imagery. The best wedding photographers practice way more than study although they never stop learning new techniques.
4. Know Your Gear
Practice helps you know your gear and knowing your equipment is extremely important. Don't buy a new piece of gear if you don't master the one you already have. All successful photographers have horror stories caused by not knowing how to operate their gear. On the other side, if you practice until your camera is an extension of your brain, the sky is the limit. And yes, learn flash! It is part of the gear, and it is not that scary.
5. Lighting, Posing and Composition are Key
These days consumer cameras and even cell phones can take amazing pictures so buying the newest camera with the highest megapixel count will not help you. Instead, master lighting, posing and composition. Those skills differentiate the masters photographers from amateurs and can make your pictures look gorgeous.
6. Don't advertise

If you are an established studio that needs a high volume of weddings, you have to advertise. Still, if you are a sole proprietorship business, don't advertise! Been there done that. A few years ago I spent the majority of my revenue on advertising. The return on my investment was a big fat zero. In one instance I spent almost $2,000 and did not see even one visitor from that referral source.
Instead of advertising, leverage social media. Yes, Facebook is not what it used to be but can still get referrals if you post constantly. Even better, use Instagram to attract potential brides. Several well-known photographers mentioned that Instagram is their main channel to generate leads. Also, it is free!
7. Master Lightroom and Photoshop
I know I will receive lots of hate mail from purist photographers whose mantra is "you shall get it right in camera." I agree! However, mastering post-processing allows you to make your workflow extremely efficient so you spend only a little time editing. I know you want your pictures to look perfect but trust me, the most successful studios spend maximum two hours editing a wedding for which they charge over $5,000. On the other hand, a newbie charges $1,000 and spends three weeks post-processing the pictures. From a business standpoint, that is madness!
8. The Power of "NO"
If you feel that you are not the right photographer for your client just say no. If you are a photojournalist (code name for you don't know how to pose) and your clients need directions, be honest and send them to someone who can pose. Don't ruin a couple's wedding photos just because you desperately need the money. In a different scenario, if the client doesn't have the budget, don't give them a 50% discount because you only booked three weddings this year. You don't have to have the most affordable wedding photography prices in the area. In the long run, that will hurt your business. Know your ideal bride and stick with her. If you start accepting assignments and know that you cannot meet your clients' expectations, your reputation will suffer. Brides will you poor reviews which is dangerous for business.
9. Shoot Only Weddings
The most successful marriage photographers specialised early in their careers. Sure you'll photograph your cousin's birthday party, but don't market yourself as an event photographer if you want to succeed in the wedding photography business. Focusing on your core competency is crucial to your business success. Both Warren Buffett and Bill Gates mentioned "focus" as the most important ingredient of their success. If you don't focus, you will not be in business for long, or you will be a mediocre Jack of all trades and master of none.
10. Have a shot list
Yes, we are all creative individuals who what to impress the vision and shoot every wedding in a different way. Still, Jerry Ghionis, Rocco Ancora, Ryan Schembri and many more top wedding photographers confessed they have a shot list. In fact, 90% of the shots are standard, and only 10% are creative and new. In the heat of the wedding day, when the timeline falls apart, there is no time for creativity. When you are promised two hours of creative portraits but end up with five minutes just need to execute your tried and true formula.The ability to deliver consistent quality under severe time constraints differentiates the top photographers from amateurs.
I hope you enjoyed this article. May the force help you become one of the most inspirational wedding photographers in Toronto and in the whole world! If you want to read more about the business of photography, feel free to read the articles at the bottom of this page.