How to Start a Photography Business
How to Start a Wedding Photography Business
Here are my top pieces of advice for those who are thinking about starting a wedding photography business. Originally I published this article on Quora and after the security breach, I decided to transfer it to my website.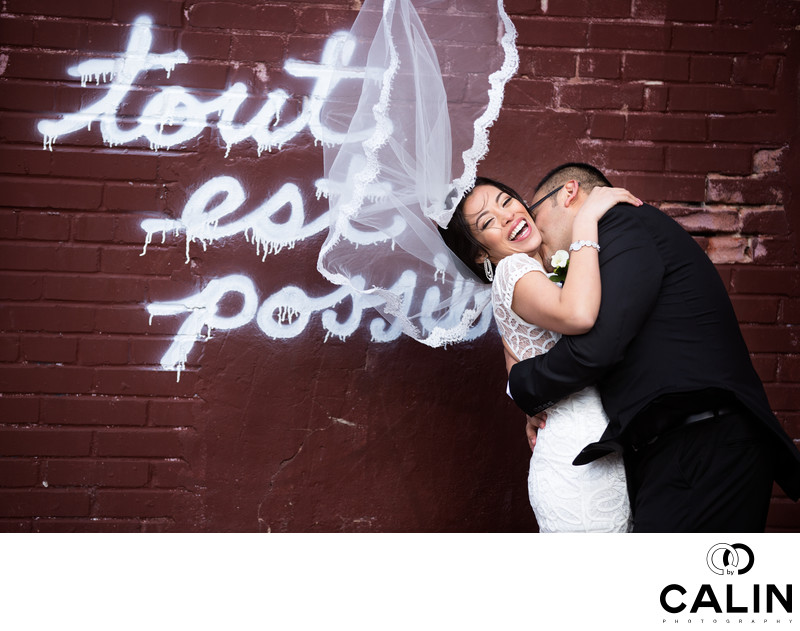 You are never too young or too old to start something!
I met a young guy who, in less than two years built a spectacular photography career. Joey Lawrence (photographer) was 7 when he started photography and look where he is now. Do not let anyone tell you that you can not do it. Ryan Shembry became a Master Photographer when he was 16. If you take yourself seriously, your clients will do that as well. In photography, everything is possible if you put the time and effort! You can be the next Joey L! That being said, here is what I think you should do.
Check if there is any age restriction to start a business in your state/province
In Ontario there is no minimum age to start a business, but you need to be at least 18 to sign legal documents. You might need to talk with your parents and involve a lawyer. Still, do not rush!!! Learn the ropes of the photography business by working for someone else and only when you are confident you can make it, start your own business. Photography is a hard business as it is very very competitive. The fact that you at 15 want to start your own business proves my point.
Run Your Studio Like a Business
Do you like taking beautiful wedding photos or you like running a business? Those are two completely different things. To run a successful business, you need to be a good business person, not to be a good photographer. Yes, that is sad. These days photographers spend more time on social media than shooting. I would say shooting occupies less than 5% of the professional photographer's time. If you like photography, go work for someone, do not run a business. Read the book "The E-Myth" by Michael Gerber. It will help you tremendously even before you start your business.
One of my friends is a talented photographer who has many cover of magazines under his belt, but whose business is struggling. Brides can not care less if you are talented, they want the coolest thing on the market and very few of them understand lighting, posing, composition, ISO, f stop and so on. Get real and run your business...like a business.
Be Prepared for Failure and Persist
Starting your business is hard, growing your business is insanely hard! According to Bloomberg, 80% of businesses fail in the first 18 months. Do not quit your job, if you have one. This is the best time to start your business because you have a huge upside and nothing to lose. You are in a typical case of Dhando: a low risk, high return situation. I am referring to the book "The Dhandho Investor: The Low-Risk Value Method to High Returns" - by Mohnish Pabrai. With all due respect, I doubt that you know how to run a business. I have a BCom and an MBA from McGill and I am still learning and struggling every day. You have a lot to learn. The more you know, the more you realize you don't know anything.
Define Your Target Market
Landscape photography does not pay bills and there are only a few photographers who are hired by National Geographic. Shoot things with a budget, i.e. people. I did my research and people spend most money on: wedding photography, newborn photography, pets photography. In wedding photography, the brides between 25-35 years are the ideal clients for a new wedding photographer. They are getting married for the first time (and we definitely hope for the ONLY time - even though that is not good for our business, right?)
Find a Photography Mentor and a Business Mentor
A photographer and a business mentor are worth their weight in gold! They can be the same. If you want, I can help if you consider I am good enough to be your mentor. When I started my business, in 2012, I looked for a photographer to become my mentor and nobody bothered. Mentors help you avoid the costly mistakes everyone makes. You will save time and energy and will reach your goal faster.
Get Your Pricing Right
Once you start your wedding photography business, you need to make sure you price your services to turn a profit. Sure, you will shoot a few weddings for free or almost free, but when you have a portfolio, you need to be profitable. I have a lot of pricing articles for photographers on my website (I have over a decade of pricing experience - I have an MBA from McGill University). Most photographers have no idea how to price a wedding photography package. Check my website and under Articles for photographers you will find a lot of tips for…photographers of course. If you want to see how much wedding photographers charge in Toronto, go to my website, under pricing and read my Toronto wedding photography prices analysis.
Learn How to Sell and Negotiate
Knowing how to sell and negotiate will help you in any field. Everything in life is a negotiation. Let's be clear here! I am not talking about haggling. NO! Negotiation is learning about your partner's needs and desires and finding a way to fulfill them. For a wedding photographer, the partner is the young bride looking for a photographer. Often she is only concerned about price, but a good negotiator can explain why his value proposition is the best on the market. For example, the bride tells you that she found a photographer who charges $600. If you dig a bit deeper, you will find that the $600 photographer offers three hours of coverage by one photographer at that price point and in fact, your 10 hour package is in fact less expensive than his. Do not focus on price but on value!
Be a Master of the Craft
Take your camera with you every day and shoot until your camera becomes your extension. Most photographers shoot only when they are paid…Really? If you practice every day you will surpass many photographers.
Build a Killer Portfolio and be Very Selective
Check my website. While it is not perfect, my brides like it. I worked a lot to create those shots and I have some unique ones. Most important, be very selective with the images on your first page. Imagine you can only one photo to your bride and groom. That photo should be representative and they should be hiring you only looking at one photo. Each photo on your homepage should be unique and should get you hired. If you have mediocre shots...dump them!
I often ask my friends and brides to tell me which images they don't like and if more than one person tells me they don't like a particular image, I delete it. After all, many brides might not like it either.
As wedding photographers, we are biased because all our photos are our children. How can you ask someone to pick a favourite child? Also, we know the story behind an image and often the story is stronger and more compelling than the image. As such, we can not see the image is weak when the story is strong. Still, our brides and friends won't know the story and will tell us they don't like the photo.
Build a Website
People will not take you seriously if you don't have a website. If you have one, it won't mean anything, but without one you will be a "Facebook photographer", a term used by some to define amateurs. I totally agree that there are photographers who book weddings only through Instagram, but the second Facebook (the parent company) change the algorithm, you will lose all your leads.
I totally agree that building and maintaining a website is costly and time consuming, but every legitimate business has to have a website!
Specialize
Be known as the master of one area. I am often asked to take baby photos and I decline respectfully. Not because I don't need money, but because I think someone else can do a better job. I want to be the best wedding photographer, not a decent pet, wedding, portrait and event photographer.
Leverage Social Media
Instagram is huge and I know people getting paid to travel the world and take photos, BUT you need to have a large group of followers. If you follow tip 1, you will have enough images to post every day. Once you have over 50,000 followers on instagram, large corporations start paying attention as you become a "key opinion leader" or "influencer". You will get gigs to do product placement or plugs…
Learn Every Day
Lighting, post processing, posing and interacting with people. Check creative live, youtube, many other websites.
Define Your Style
Do not shoot using only ambient light as 99% of photographers do that. Even if you are a genius at finding amazing light, you will get those cloudy days when the light has no direction and you will want to use flash/strobes. Learn how to use flash.
Find a few presets you like and use them religiously. That will save you time will ensure consistency.
Master Your Existing Equipment and Don't Buy New Gear
Many photographers think they can improve photography by owning more equipment. Camera manufacturers want you to thing that. Absolutely false! Have only a few pieces of gear, but master your gear. Only when you know their limitations get another lens. I know amazing photographers who use only two lenses. One of them shoots $20,000+ using mainly one lens.
Get Some Awards and Publications Under Your Belt
Awards and having your work published make people take you seriously, regardless of your age. Once I was selected to be a judge in a national competition in Canada, brides took me more seriously. I also had my photos published by blogs, aired on CBC and I won several national awards. I am nowhere near to being a well known photographer, but people take me seriously.
Use Your Age to Your Advantage
Are you a young photographer? Sell your enthusiasm and energy instead of your experience.
Are you a more mature person entering the market? Sell reliability!
Partner With an Older Photographer
Joe Buissink is 60+ year celebrity photographer who is always shooting with a 30+ year second shooter. If you are based in Toronto, I am going to take you with me on my shoots.
Do NOT Get a Degree in Photography
I am a huge fan of education, but not of school. You need to learn every day, but going to university to study photography is not wise. You will end up learning a bunch of nonsense you will never use in your business. Worse, they never teach you how to run a business, which is the most important part. Everybody can take a decent photo, but very very few of us can run a business.
You can learn the basics of photography form youtube without spending $60,000 and 3-4 years of your life on a degree. In fact, I know a fairly successful photography student who switched from photography, to Finance.
"Never give up! Never, never, never give up!"
Winston Churchill is the author of the quote above. These days, to be a successful photographer you will need to be persistent, develop thick skin, learn to face rejection and move forward as soon as possible.
How to Start a Photography Business