Toronto Botanical Garden Wedding – the Ultimate Guide
This article provides relevant information that will help you make your Toronto Botanical Garden wedding a success. First, I included a list of the best locations and times for photography, information on the venue, the gardens, parking, accommodation and much more. Also, you can find more gorgeous images taken in the gardens at the end of the article.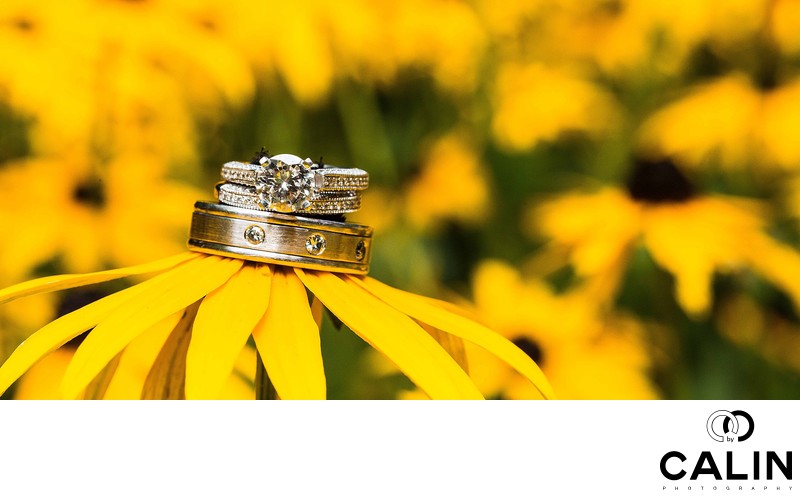 Toronto Botanical Garden Wedding Cost
Because the city of Toronto was the establishment, this is one of the most affordable wedding venues in the GTA. Here is some information on renting spaces. The fees cover only the space or rental and do not include the food and beverages, DJ, wedding photographer, decor, etc. The cost is the same whether you have only a ceremony or a ceremony and reception.
Floral Hall Base Rental Rate

The Floral Hall is a is a 3,400 sq. ft. room that can accommodate up to 200 guests. The adjoining patio can be used as a cocktail area and for ceremonies and can accommodate up to 145 guests when set up as a theatre. The Courtyard features a water wall in the patio. Large skylights in the room let in lots of natural lighting. The base rental rate for this room is $3100 on a Saturday or $2600 on a Friday or Sunday, on a long weekend Sunday the rate is $3,100.
In addition to the rental rate there are mandatory fees:
15% landmark fee on food only, before taxes
$40/hour for the Venue Supervisor fee (booking time from 10am to 2am for ceremony and reception)
$60 SOCAN fee
$27 Re:sound fee
For more information on the SOCAN fees, please visit the SOCAN licensing page
The approximate cost including the additional mandatory charges for the the Floral Hall will be $4,300. This includes the tables, chairs, podium, projector screen and basic A/V equipment. The rental fee gives you access to the garden grounds for free (a wedding photography permit costs $275). Please note that if you want to photograph in Edward Gardens you need to purchase a permit from the City of Toronto by calling 416-392-8188.
Important Information about renting the spaces. You'll be able to access the venue from 10 a.m. on your wedding day. Your reception should end by 1 a.m. because the staff has to tear down tables, the decorations and to clean up the space by 2 will a.m.
Garden HALL BASE RENTAL RATE
Garden Hall can accommodate up to 80 guests for a reception with a dance floor and the Garden Hall patio can seat up to 120 guests theatre style for ceremonies or be used for cocktail receptions (max. 100 people). This space features beautiful light fixtures and a patio surrounded by a water channel with a waterfall. The base rental rate of this room is $1,300 on a Saturday or $1,200 on a Friday or Sunday.
best locations for wedding day and engagement portraits
To see that the gardens offer beautiful backdrops for your wedding day an engagement portraits would be a massive understatement. I personally prefer the following settings.
Perennial Borders Garden features a multitude of flowers and plants that bloom at different times of the year and create beautiful backdrops for your wedding photos
Garden Hall Courtyard is not only a perfect outdoor wedding venue, but also a beautiful location for your wedding day or engagement pictures
The Best Time to Photograph At Toronto Botanical Garden
As a Toronto wedding photographer, I always try to take advantage of the best light possible. The light is the first step in achieving a great image. The best time to photograph the wedding day and engagement portraits is during the golden hour. The following two tables present the morning and the evening Golden hours. For more precise sunrise and sunsets by day and location, please visit this page.
Table 1: Morning Golden hour in Greater Toronto Area
| | |
| --- | --- |
| Month | Morning Golden Hour |
| January | 7:50 - 8:50 a.m. |
| February | 7:20 - 8:20 a.m. |
| March | 7:30 - 8:30 a.m. |
| April | 6:30 - 7:30 a.m. |
| May | 5:50 - 6:50 a.m. |
| June | 5:35 - 6:35 a.m. |
| July | 5:50 - 6:50 a.m. |
| August | 6:20 - 7:20 a.m. |
| September | 7:00 - 8:00 a.m. |
| October | 7:30 - 8:30 a.m. |
| November | 7:10 - 8:10 a.m. |
| December | 7:40 - 8:40 a.m. |
Table 2: Evening Golden hour in Greater Toronto Area
| | |
| --- | --- |
| Month | Evening Golden Hour |
| January | 4:00 - 5:00 p.m. |
| February | 4:40 - 5:40 p.m. |
| March | 6:20 - 7:20 p.m. |
| April | 7:00 - 8:00 p.m. |
| May | 7:30 - 8:30 p.m. |
| June | 8:00 - 9:00 p.m. |
| July | 8:00 - 9:00 p.m. |
| August | 7:20 - 8:20 p.m. |
| September | 6:20 - 7:20 p.m. |
| October | 5:30 - 6:30 p.m. |
| November | 4:00 - 5:00 p.m. |
| December | 3:40 - 4:40 p.m. |
Parking
Parking is free at TBG and donations are welcome. Unfortunately, you cannot reserve parking for your guests and there have been cases where parking was insufficient. That is the case, your best bet is to find street parking on Blaine Dr., Brian Cliff Dr. and Lakefield Dr., located within five minutes walk from the gardens entrance.
Accomodation
If you have out of town guests, you should be aware that the establishment has an agreement with Westin Price Toronto hotel located 6km from the gardens. Ask them for any specials they have on group reservations.
Tips For a Great Edward Gardens Wedding
Book early! This is one of the most beautiful outdoor wedding venues in Toronto. Hence, the demand is very high, especially during the peak season from May to September. My brides told me that particular summer dates were not available even though my couples inquired about 15 months in advance.
The Floral Hall (the largest wedding venue in the building) can only accommodate up to 200 guests for a dinner reception and a dance floor. If you want to have a Floral Hall wedding, you will have to trim your guest's list.
If you're interested in this venue, you will need to book an appointment for a tour. Due to the high volume of scheduled appointments and meetings, the staff is not able to accommodate drop-ins. As such, please contact Warda at 416-397-4891 Monday to Wednesday from 9 a.m. to 5 p.m. to make an appointment.
LCBO Permit needed! Please note that the two wedding venues, namely the Floral Hall and the Garden Hall are not a licensed venues. That means you are more than welcome to consume alcohol at your wedding, but you will have to apply for your Special Occasion Permit (SOP) from the LCBO.
Build time buffers in your wedding itinerary. Particularly in the spring and summer, the gardens are crowded with tourists, horticulturists, photographers, joggers; you get the picture. To obtain the best wedding photography possible in this beautiful setting, please allocate more time for your photo shoot.
Check if your wedding date falls on a busy weekend at the gardens. For a the schedule of the TBG events, please visit the events page of the establishment.
TBG Wedding Pros and Cons
Pros:
This is one of the most beautiful outdoor wedding venues in Toronto and Ontario
This is a very affordable venue owned by the City of Toronto
Parking is free
You can bring your own alcohol and there is no corking fee
TBG offers plenty of catering options
Cons:
You cannot reserve parking
The gardens are always crowded in the spring and summer and you might need to wait for me to take your magical wedding picture
Because of its popularity you need to book your date early
Toronto Botanical Garden Wedding Album
Luke and Cam had a beautiful outdoor ceremony on the patio adjoining the Floral Hall. In the image below you can see how splendid the place looks.
Cam got ready in the Studio 2 upstairs. The photographs below are only a few of the many shots I took during the bride's preparation.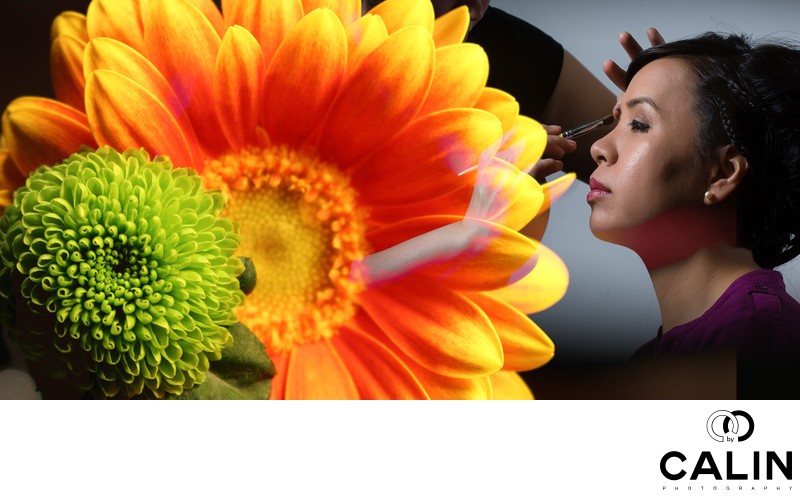 The following image of the bride putting on her veil is one of my favourites.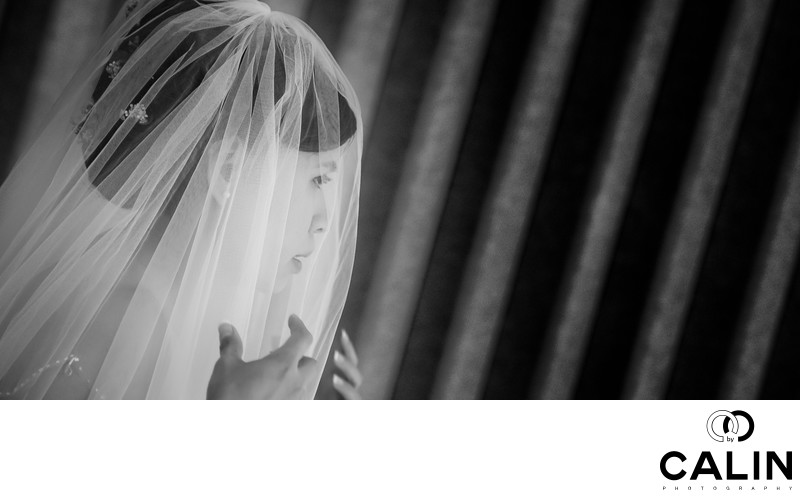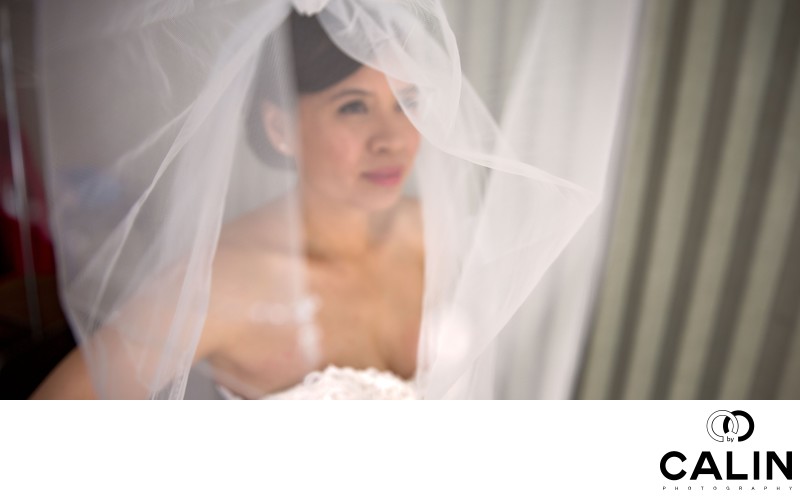 As we were running out of time, the bride left for the outdoor ceremony.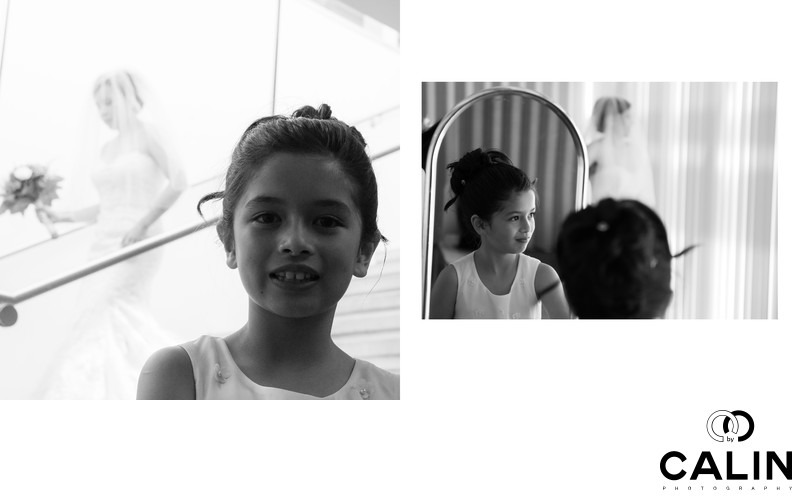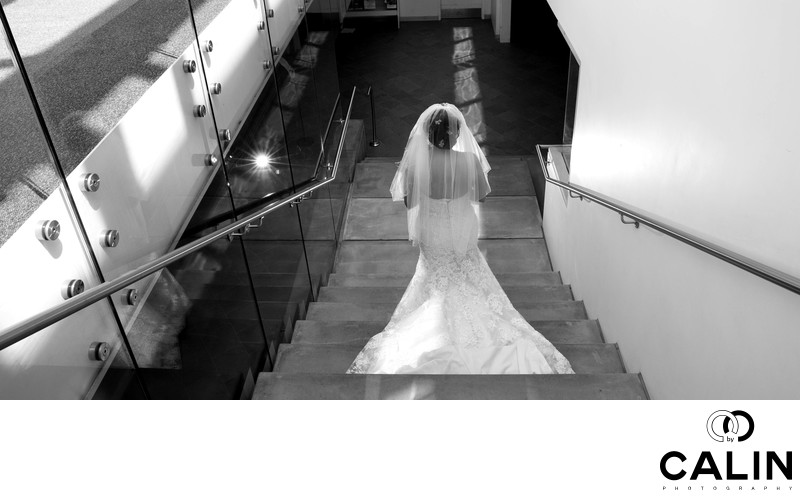 The picture below captures not only the beauty of this wedding venue, but also the intensity of the processional.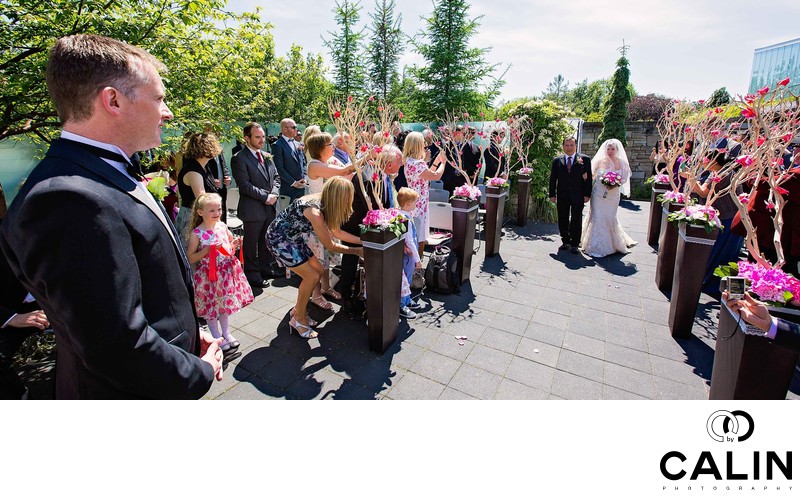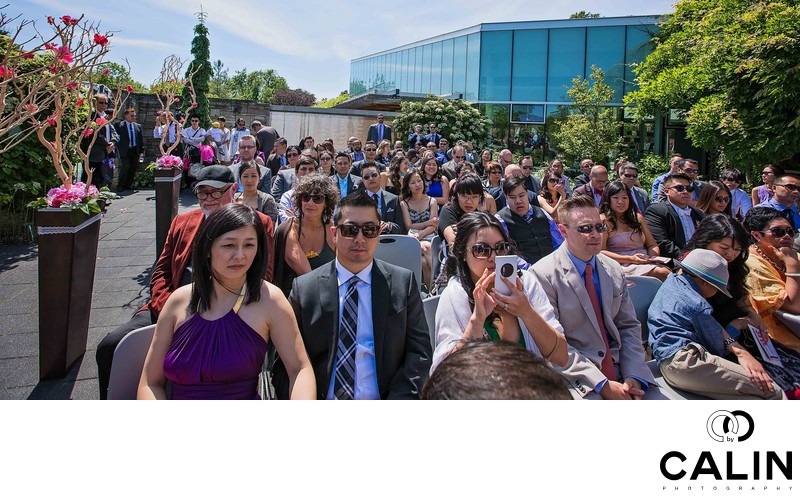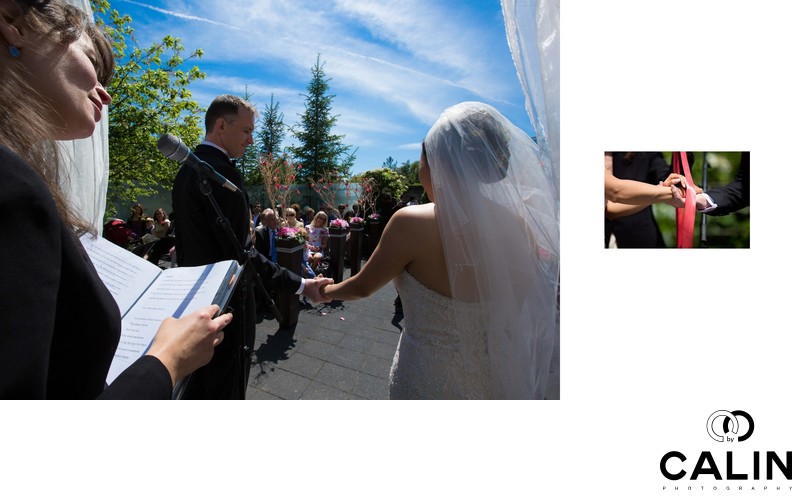 A perfect spot for a group shot is the Arrival Courtyard in front of the main building.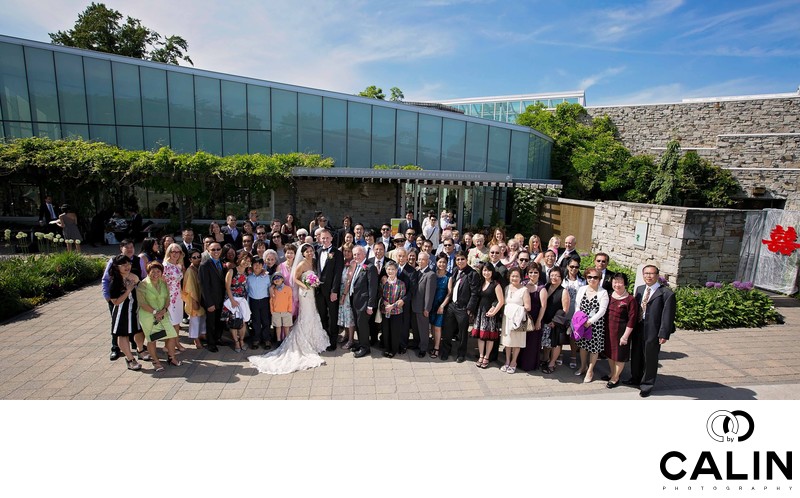 After the traditional group photos we moved to the wedding portraits session, my favourite part of the day.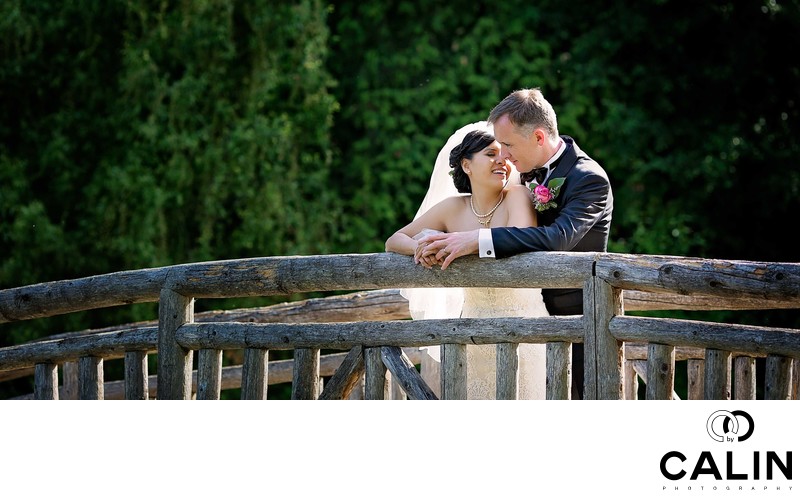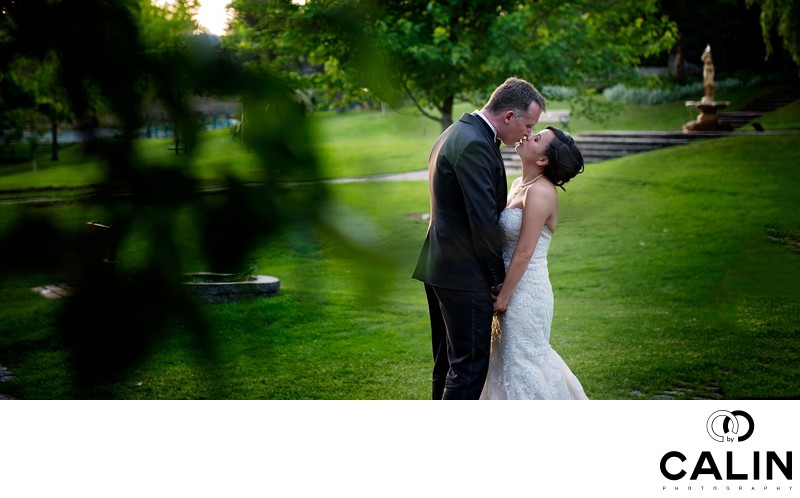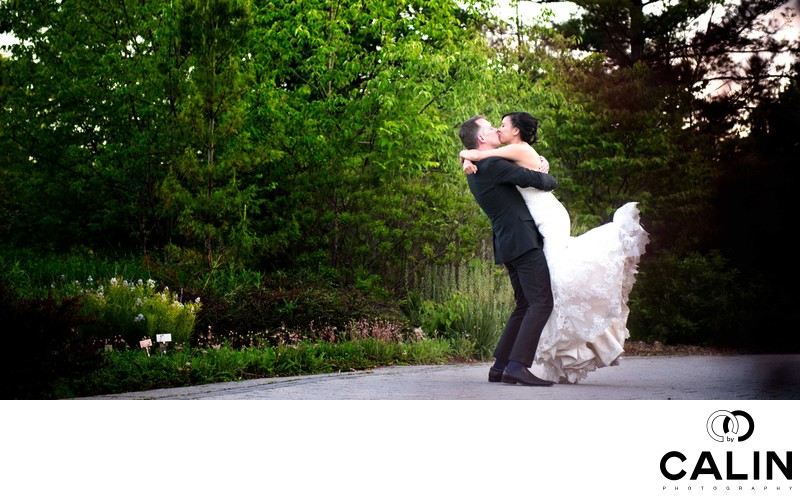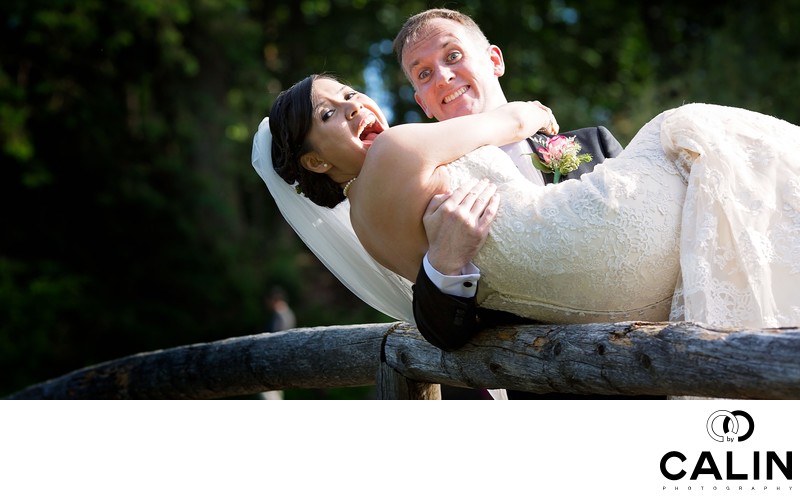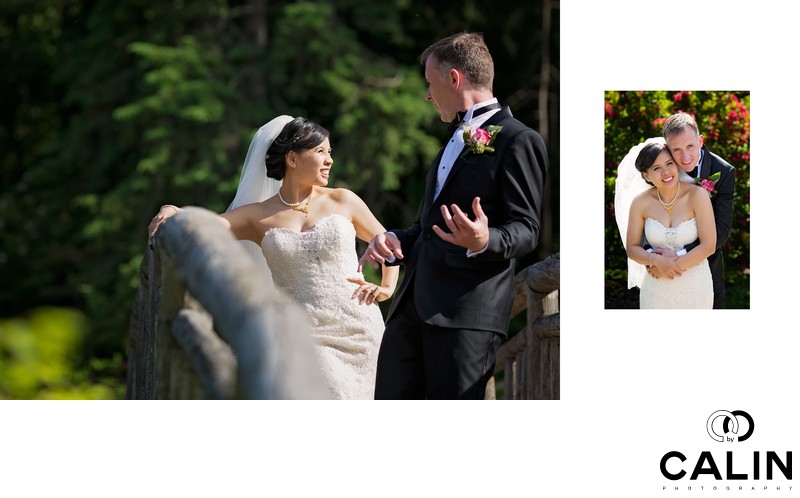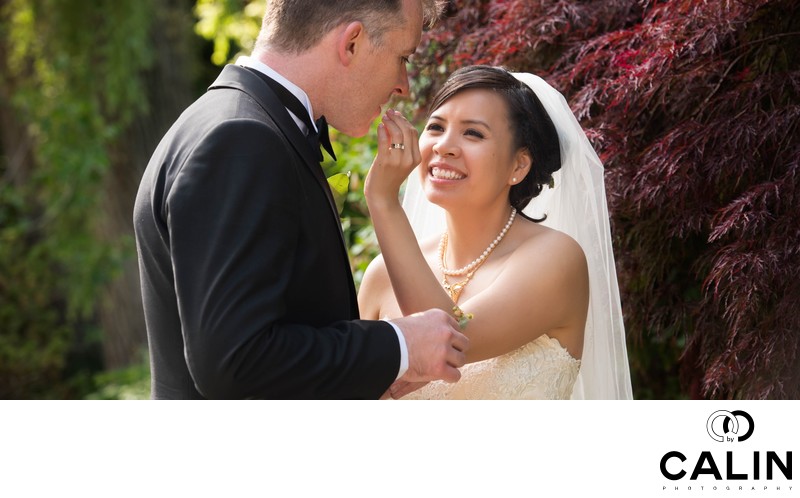 Cam and Luke's reception was held in the Floral Hall. The couple prepared a few surprises for the guests. Below you can see the lions dance in a cinematic picture that reminds us of a James Bond movie.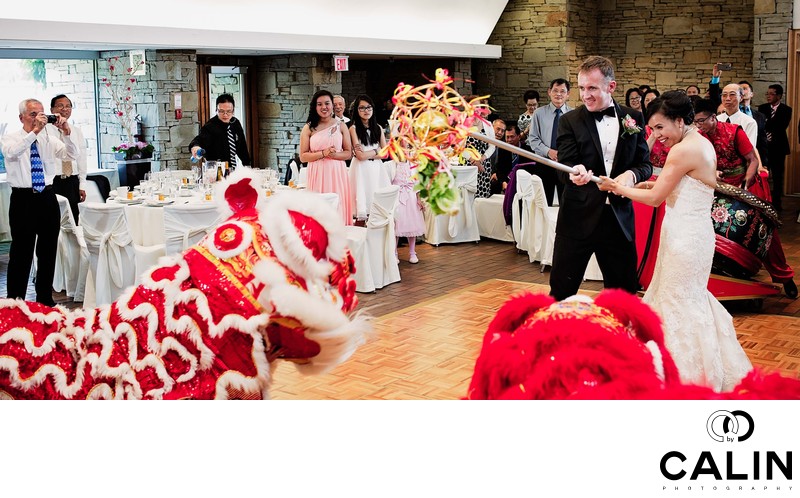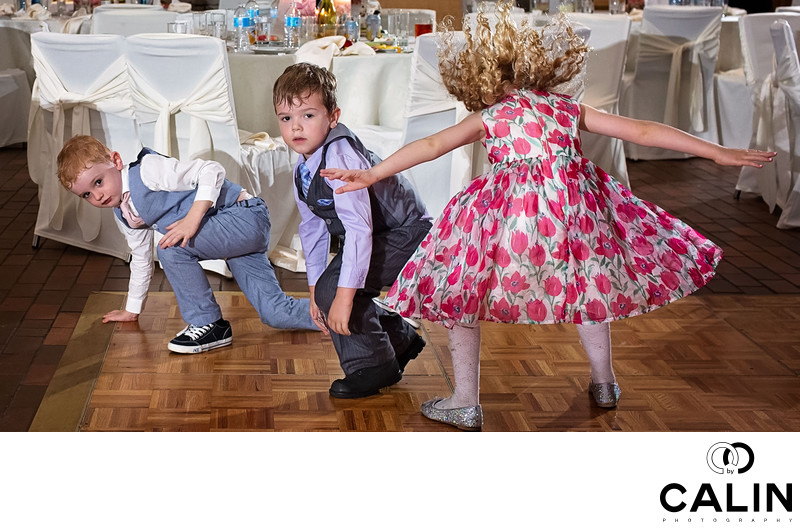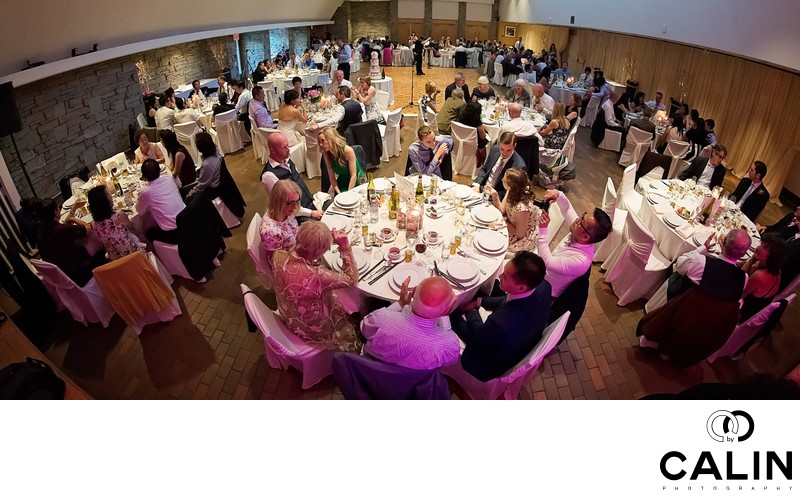 During the evening we took a few more creative shots. Among them, the picture below is my favourite.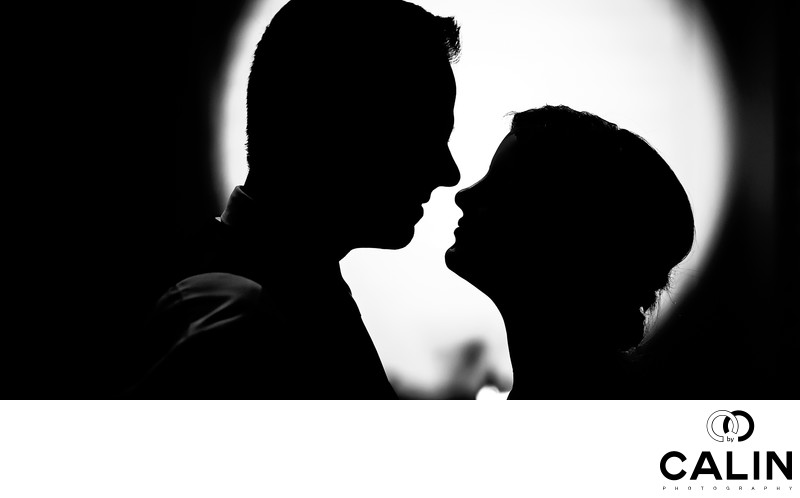 If you prefer to watch the video clip containing highlights of the day, please find it below.