Top 50 Wedding Venues in Toronto
Top 50 Wedding Venues in Toronto
As a photographer, I am often asked by my couples which are the best wedding venues in the Toronto. The waiting is over! Here are the top 50 banquet halls the GTA! They range from wedding banquet halls and convention centres that can accommodate up to 1000 people to country clubs, golf clubs, small event venues or art galleries just perfect for more intimate events.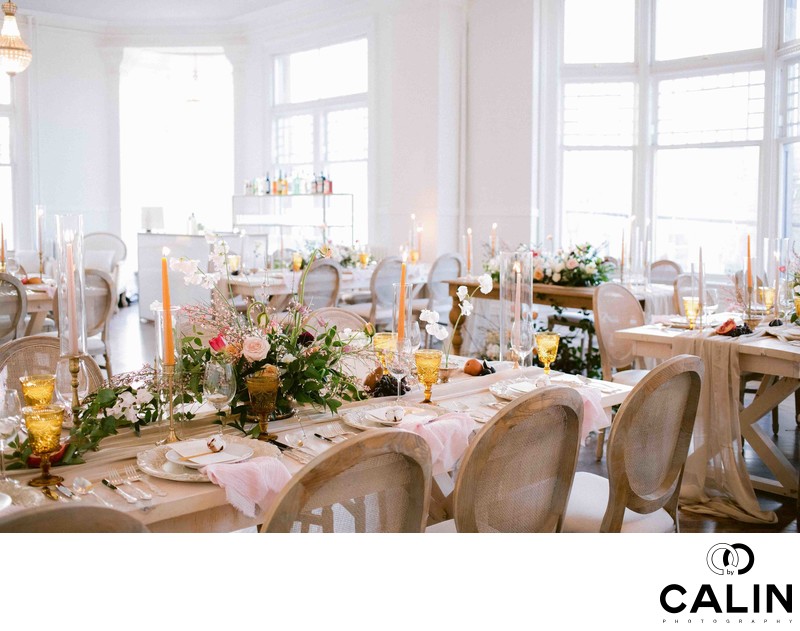 Above - Conversation Room at The Great Hall
We looked at the total number of Google searches and created the list.
The links direct you to the establishments websites so you can inquire about dream venue that will host your Big Day. Are you ready? Here are the results in descending order by the number of searches:
Archeo in Distillery District
Palais Royale on Lake Ontario
Royal Conservatory of Music
Fermenting Cellar (Distillery District)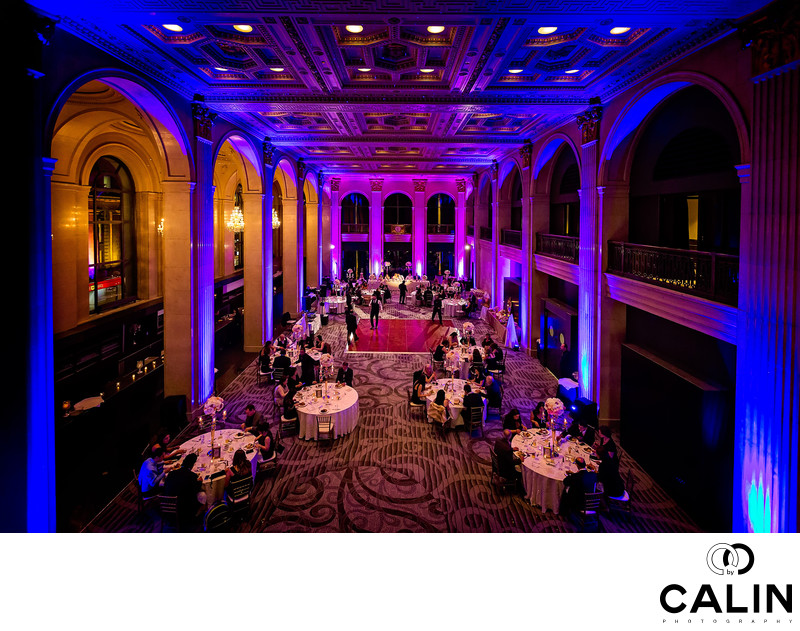 Above - The Grand Banking Hall
Top 10 Venues by Popularity
The top 10 Toronto wedding venues by popularity are Casa Loma, Evergreen Brick Works, The Great Hall, Kortright Centre for Conservation, Black Creek Pioneer Village, One King West, Hart House, Archeo, Toronto Botanical Garden, and Palais Royale.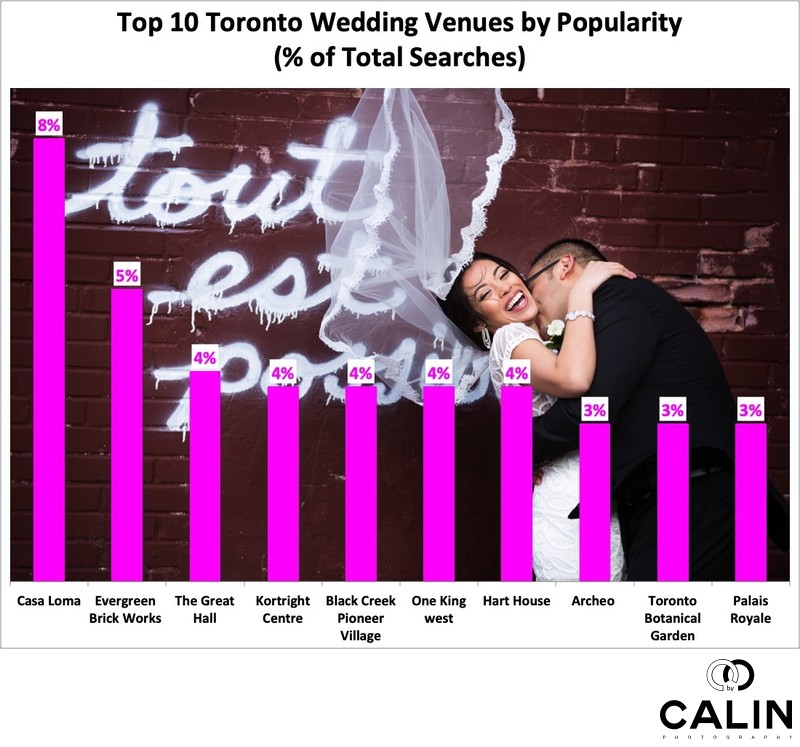 Please note that Casa Loma came far ahead of the next contender. The reason might be that every bride dreams about having a Casa Loma wedding, but sometimes her budget is smaller than her dream. Also, keep in mind that there are brides who plan their wedding ceremony at a particular event venue or church and the reception at a different location. Some couples even opt for a cocktail reception. For example, I had a couple who tied the knot at Kortright Centre and had the party at Mississauga Convention Centre. There is no rule that states you have to stay at one location. After all, the bride and groom are the only ones who can make decisions about their special day. Finally, if a couple has a large event, chances are once they mail the invitations, many guests will search the banquet hall online, which skews the results.
The fact that a particular banquet hall made it to the list does not say anything about the quality of its services. For example For Seasons and Ritz-Carlton Toronto did not make the list, even though they are among the most prestigious banquet halls in the city. Still, in the future, I intend to create a Top 20 Best Special Event Spaces based on Google reviews and feedback from my brides after their special occasion. Stay tuned!
Sample Photo Galleries
Here are a few galleries with images I captured at some of the above mentioned establishments.
METHODOLOGY
To create this list, I analysed last 12 months Google searches for various venues from downtown Toronto to Mississauga, Markham, Vaughan, etc. This list has nothing to do with the square footage, looks or opulence of the wedding venue, how many guests they can host or the size of the dance floor. It's a simple analysis of brides' Google searches. There are literally hundreds if not thousands of wedding venues in the GTA and you might have your own opinion about a certain venue that should be included. If that is the case, email me and I will be glad to include it on the list should the number of searches justify it.
Please note that I excluded searches for corporate events, bat mitzvah, sweet sixteen, baby showers or other special occasions. I also excluded party venues and searches for catering companies, DJ services and other special event service providers. Long story short, I only focused on wedding reception halls conveniently located in Toronto Ontario and GTA. There are venues where the numbers of searches will rise shortly and the first one in mind is King Edward Hotel with its newly renovated Crystal Ballroom, now more than ever ready to host your special day.
One last thing: this list is a snapshot and constantly changes.
Top 50 Wedding Venues in Toronto