Edwards Gardens Engagement Photos
I love taking engagement photos in Edwards Gardens, one of my favourite photography locations in the GTA. When Anca and Calvin told me about their intention to do their engagement session in Toronto Botanical Gardens, I was very excited and I agreed in a heartbeat.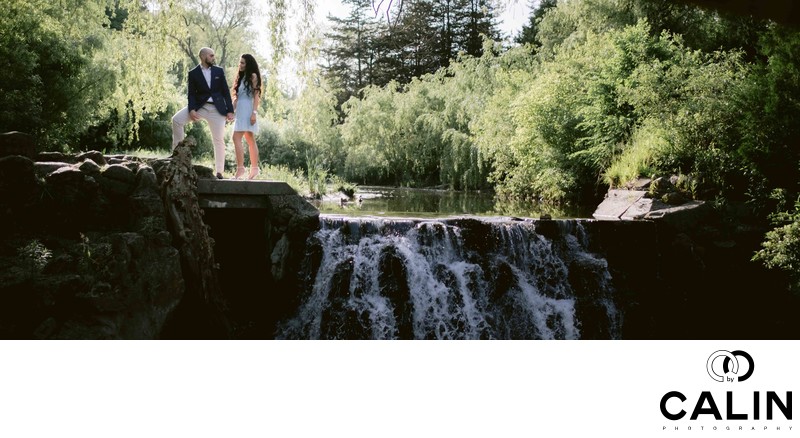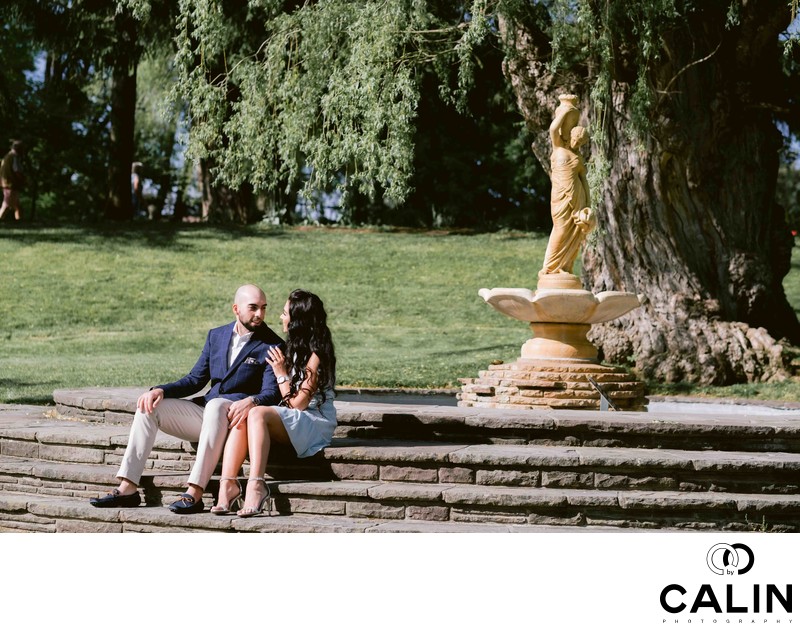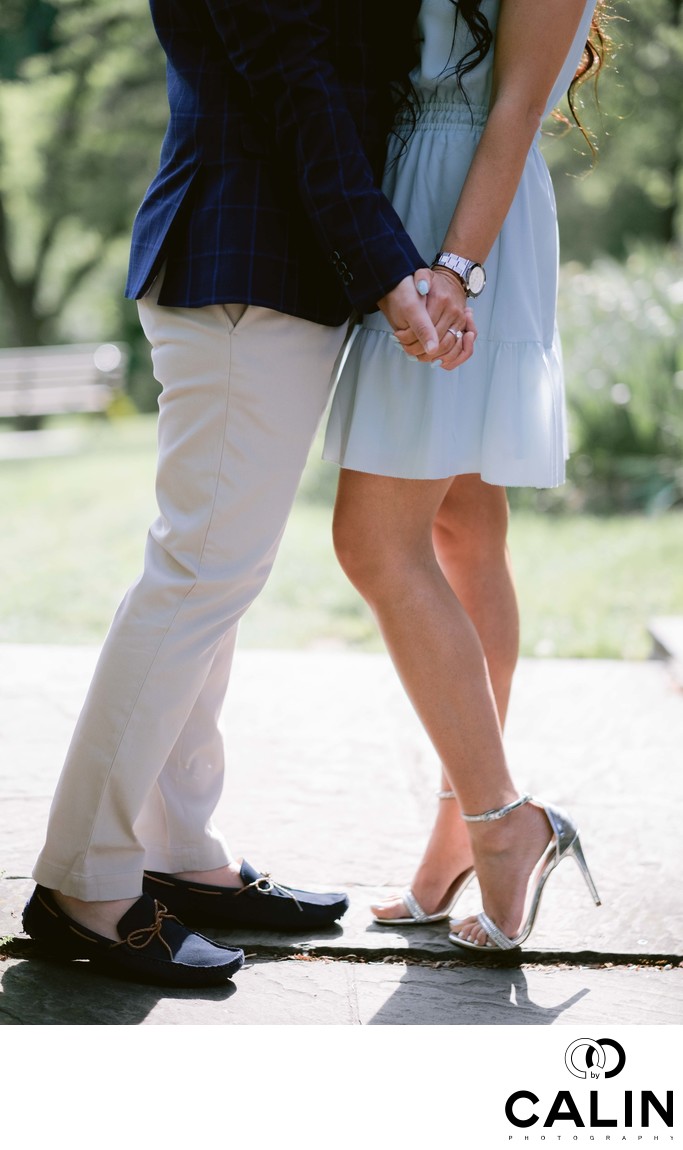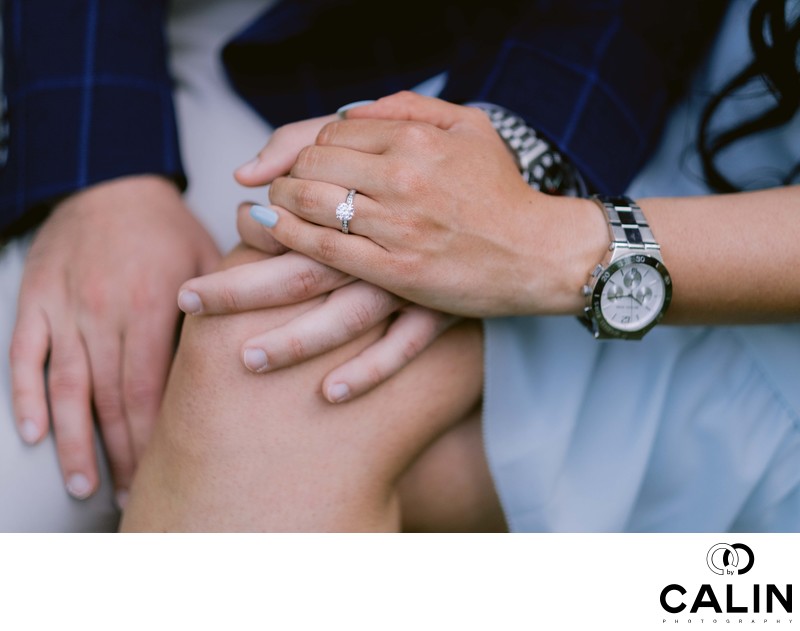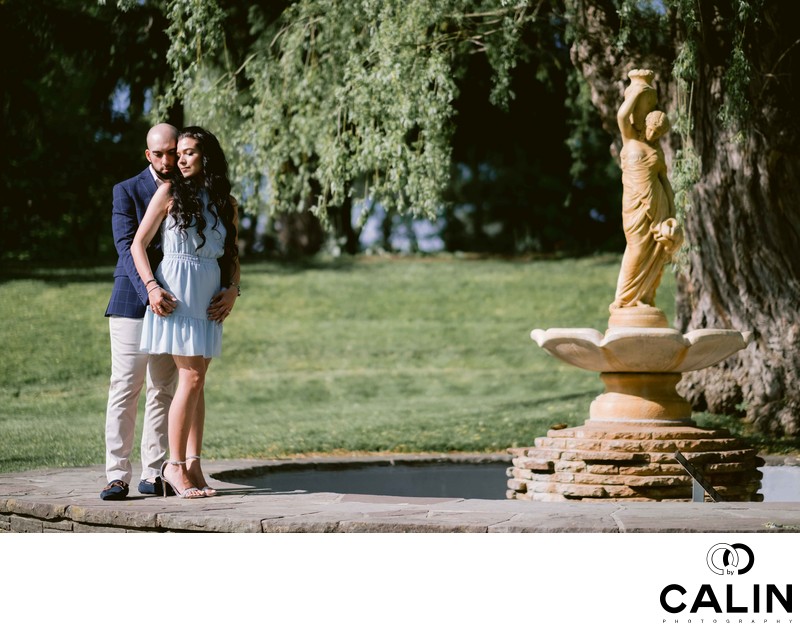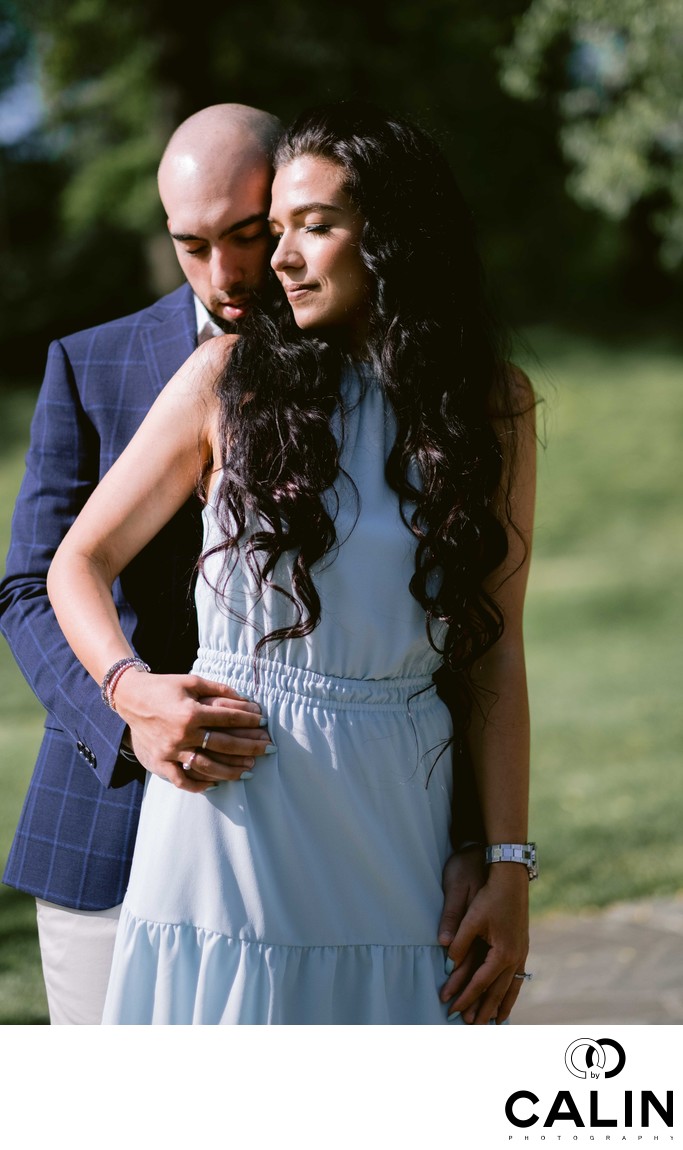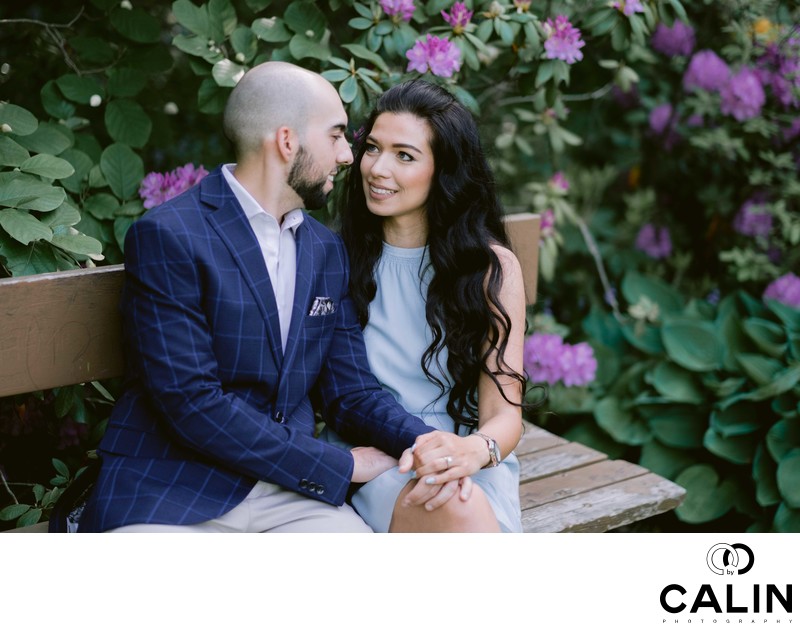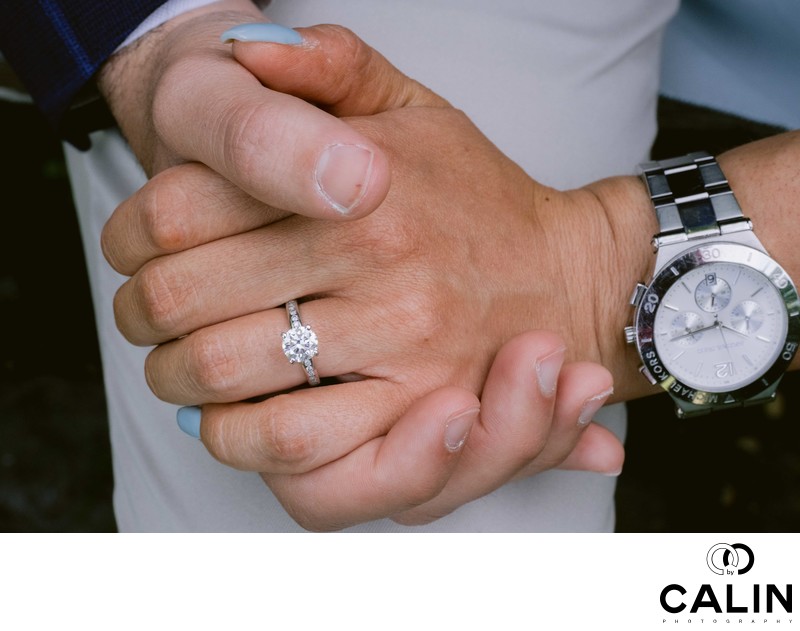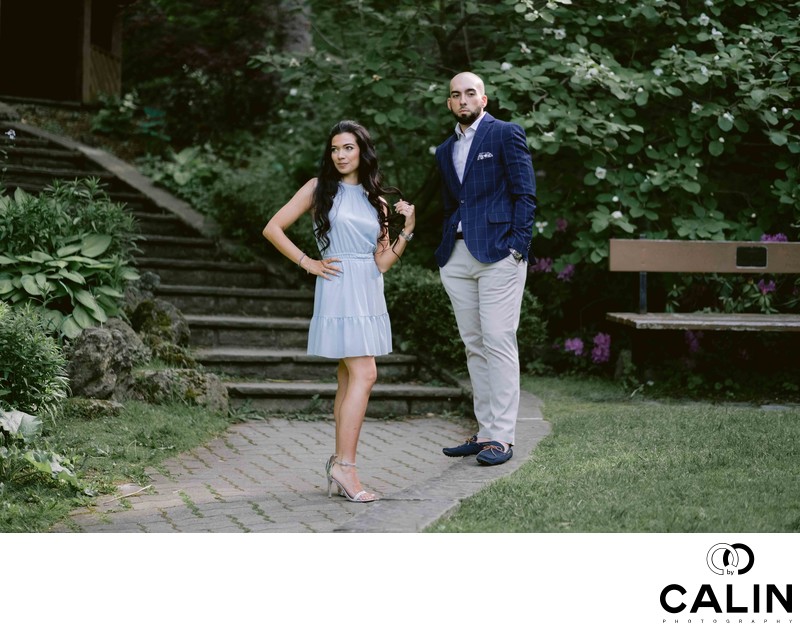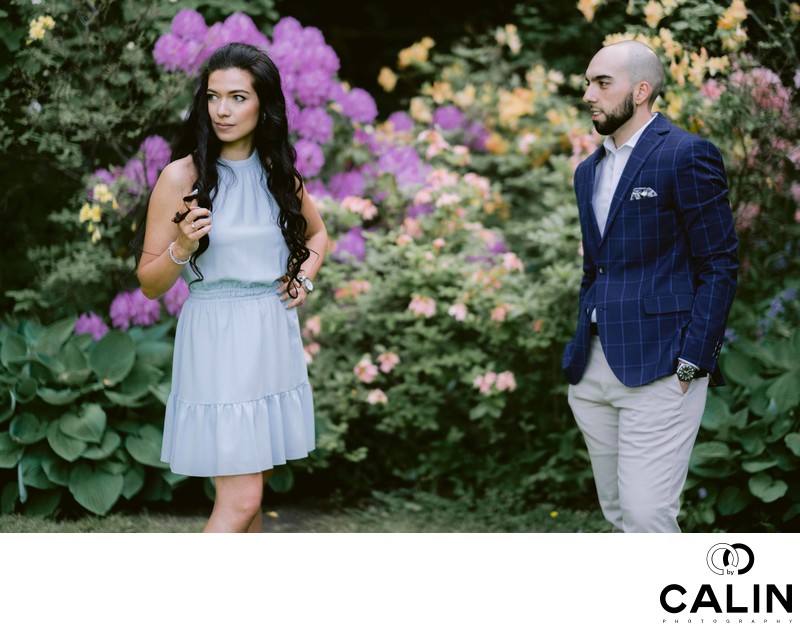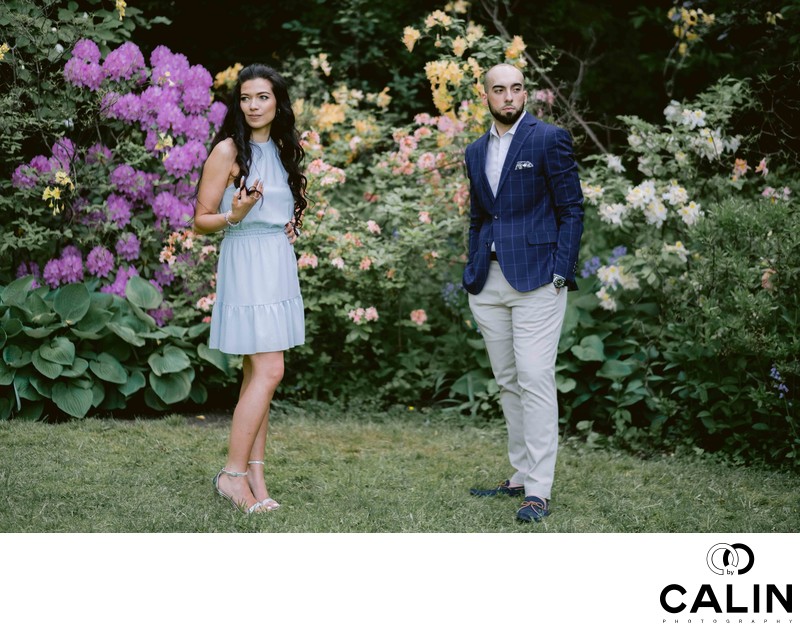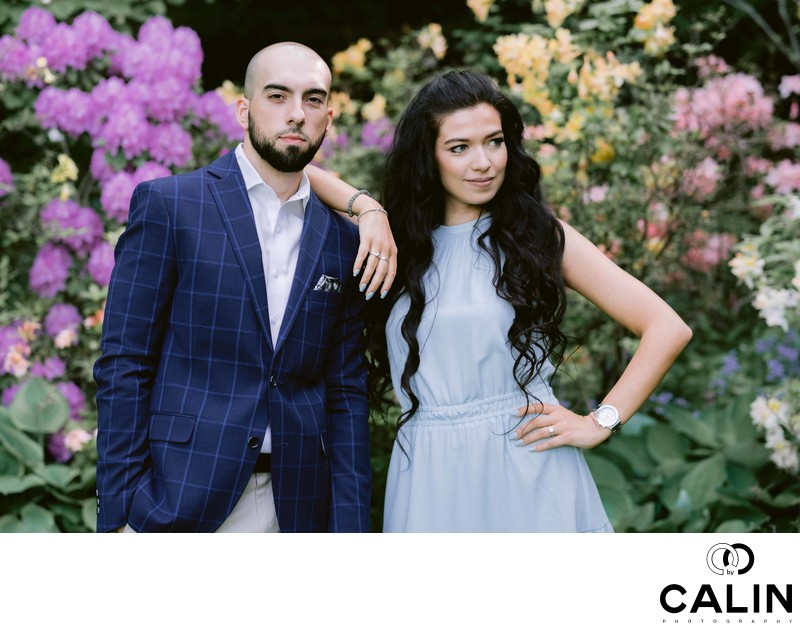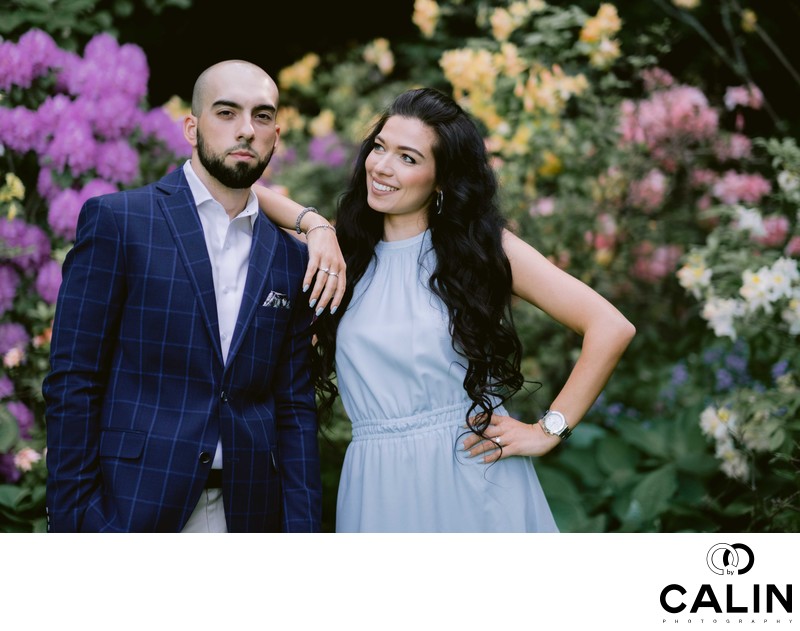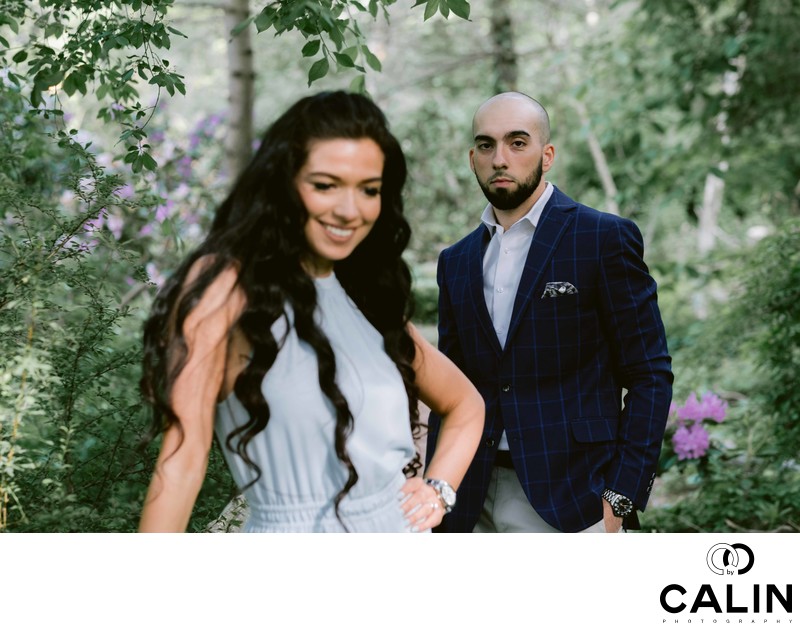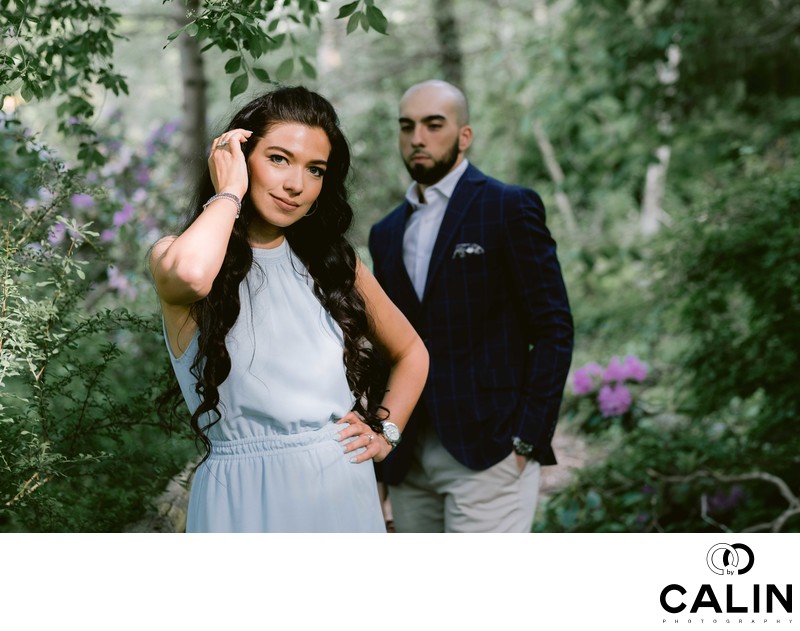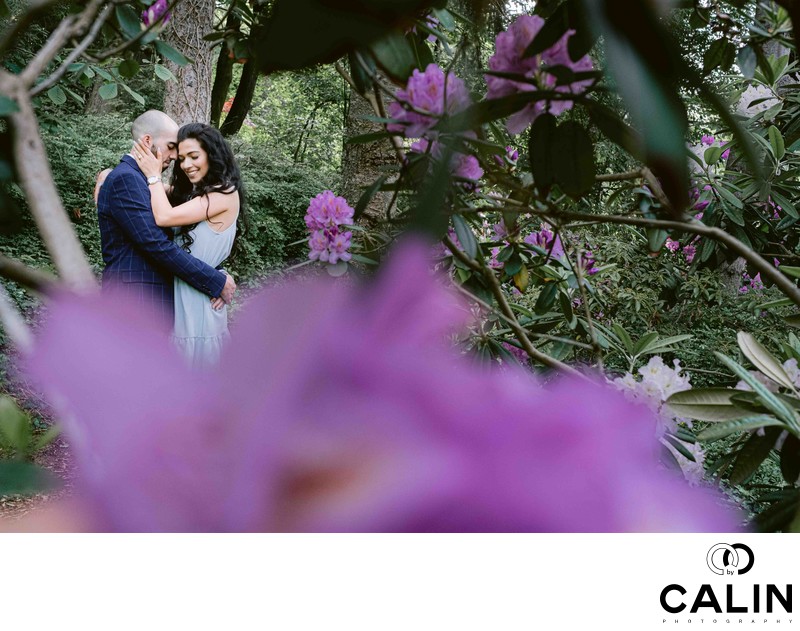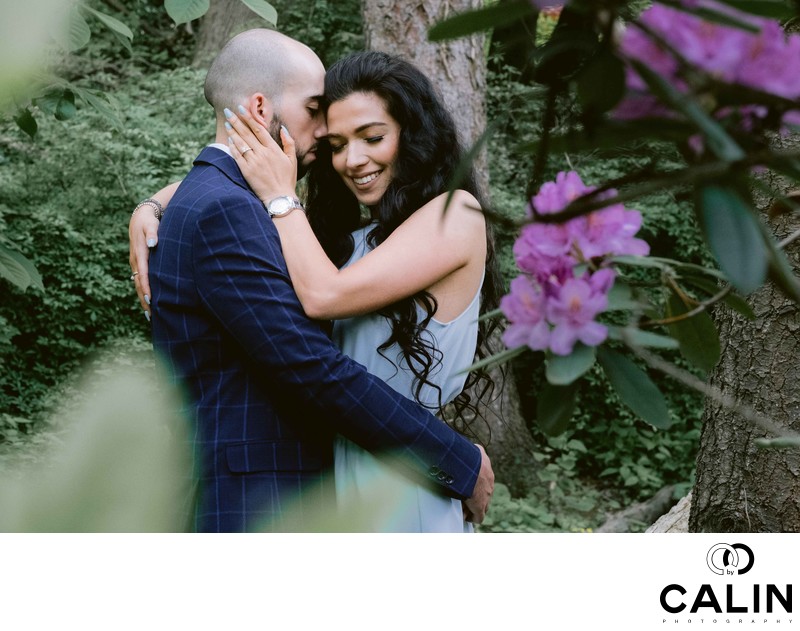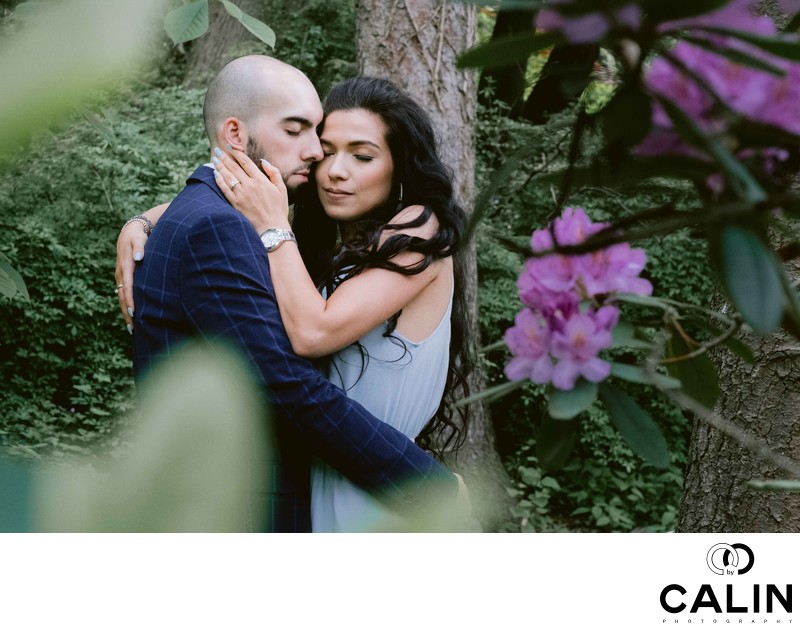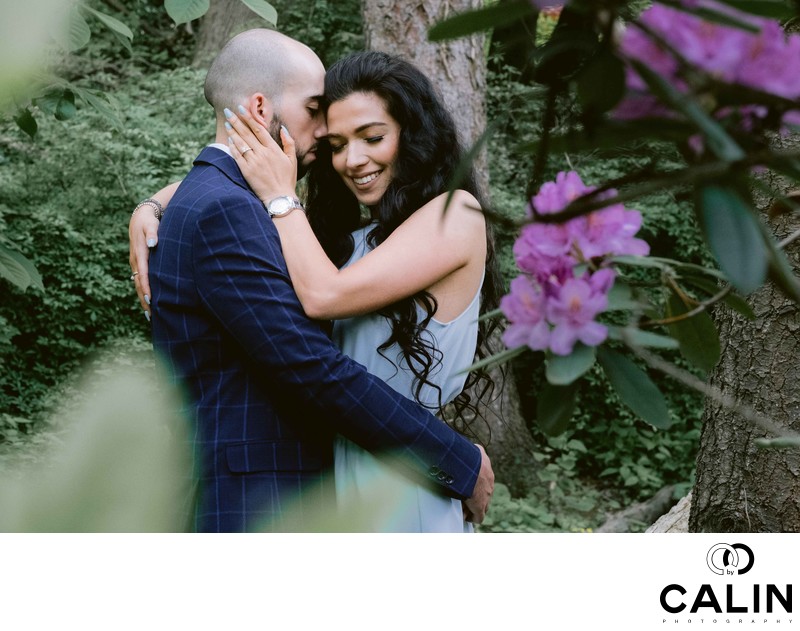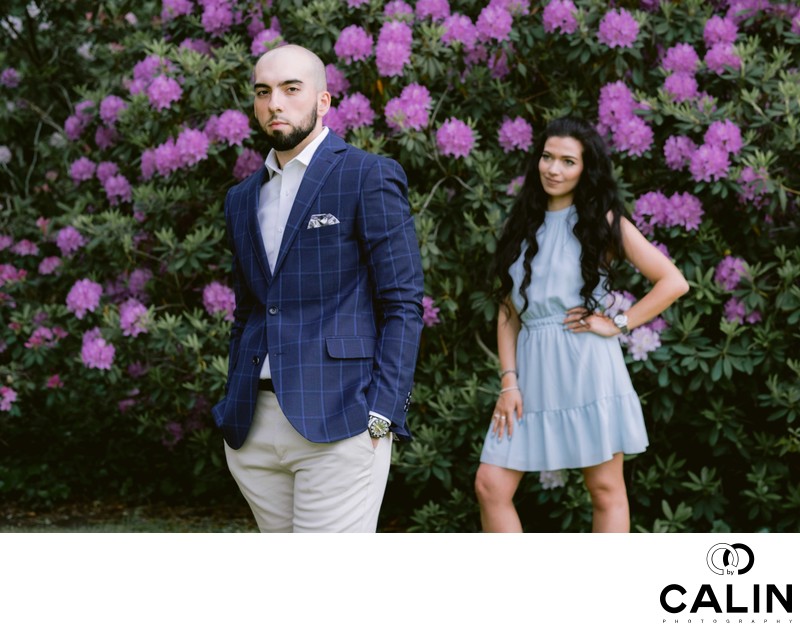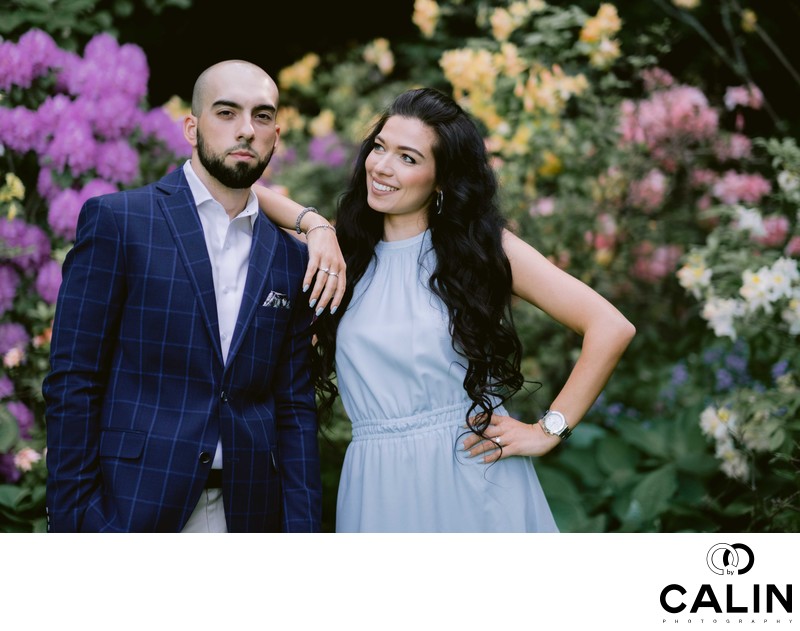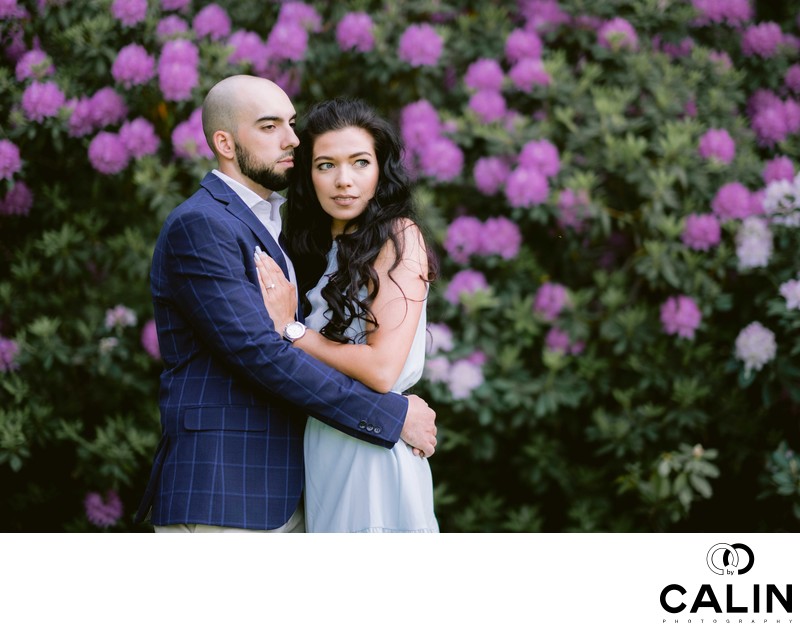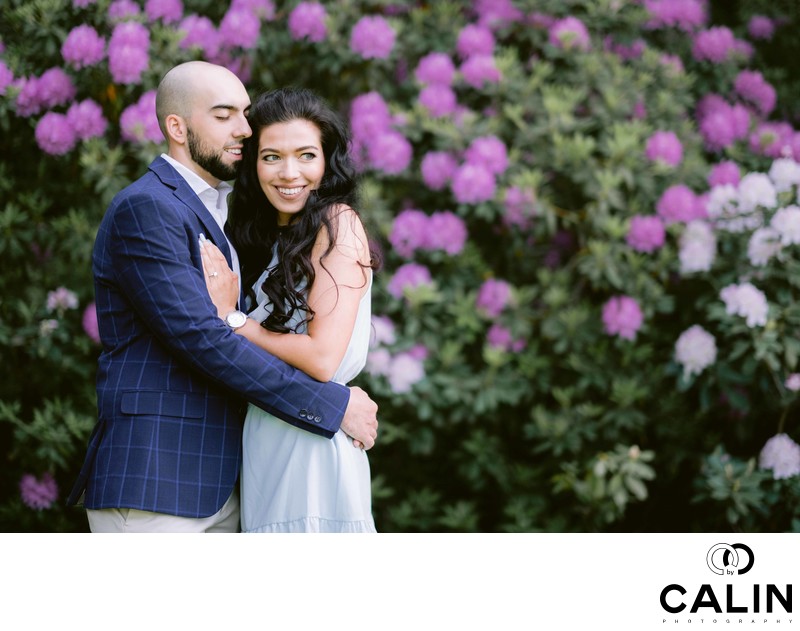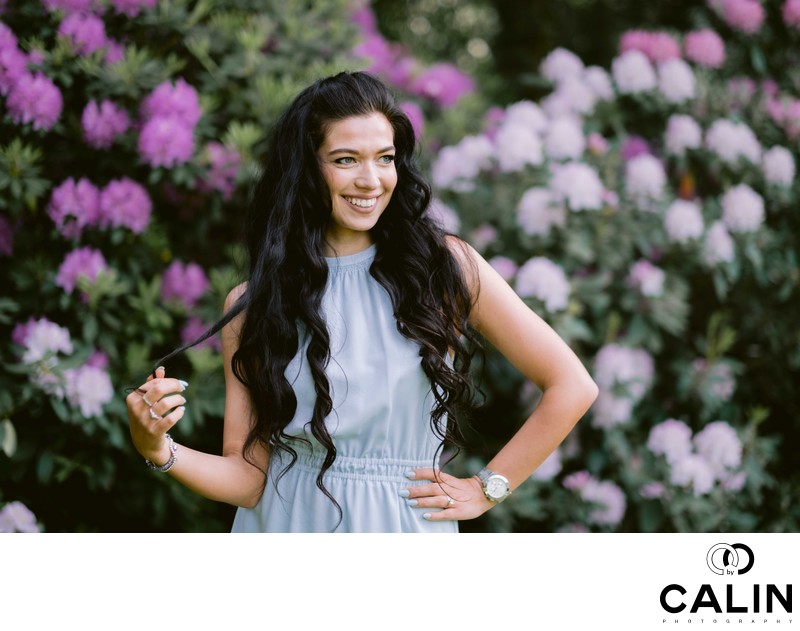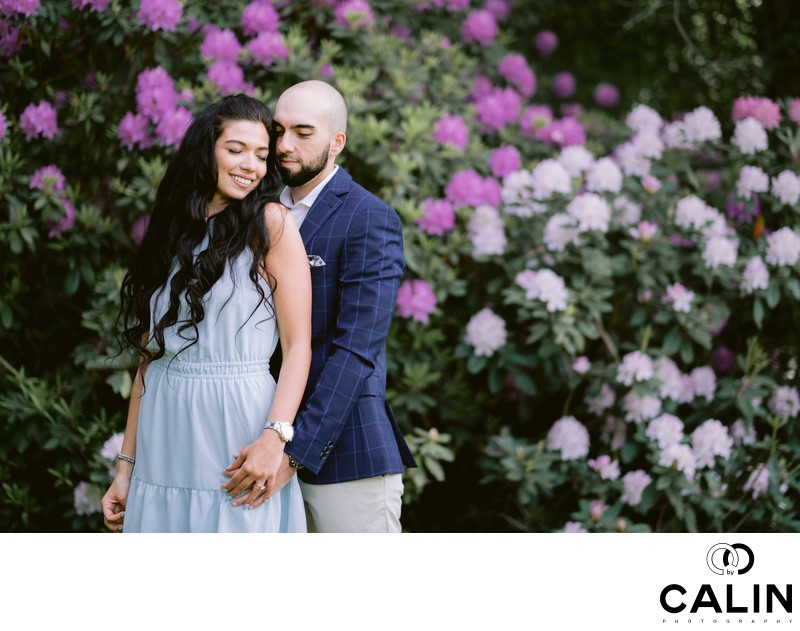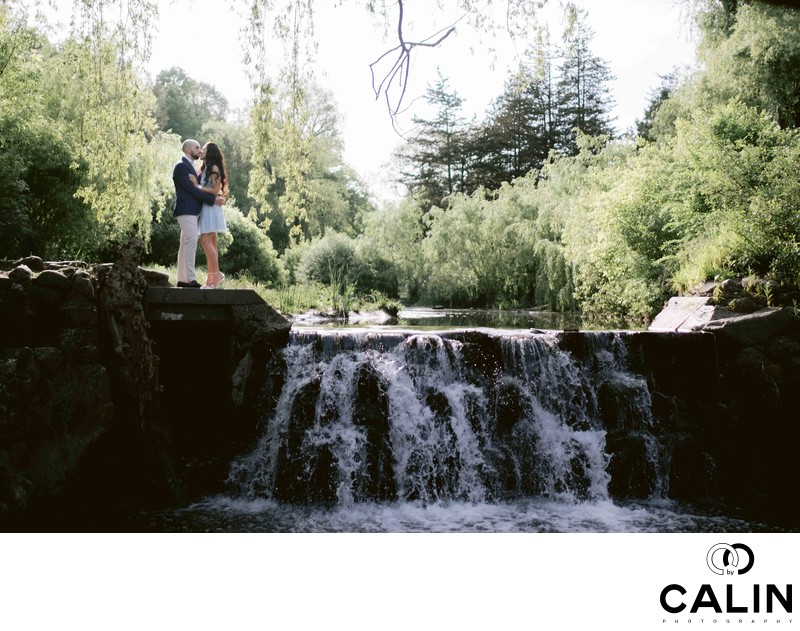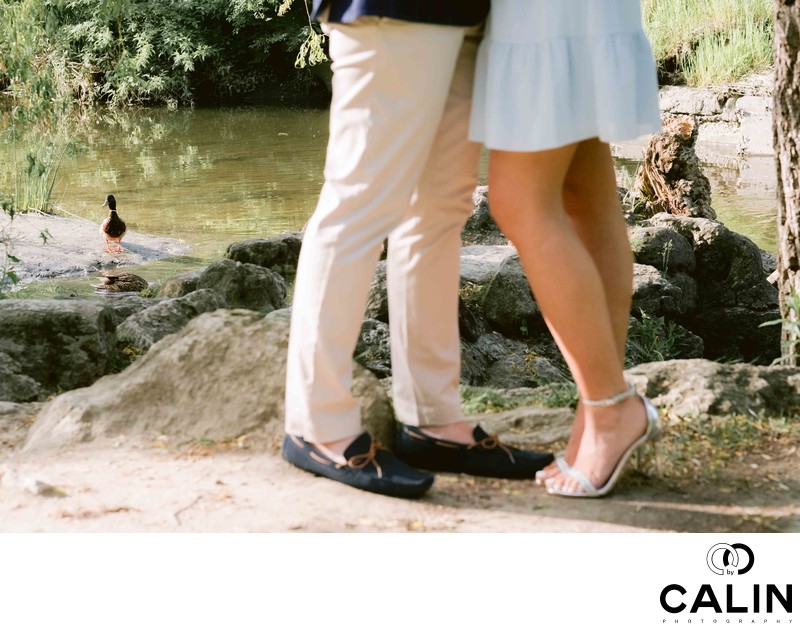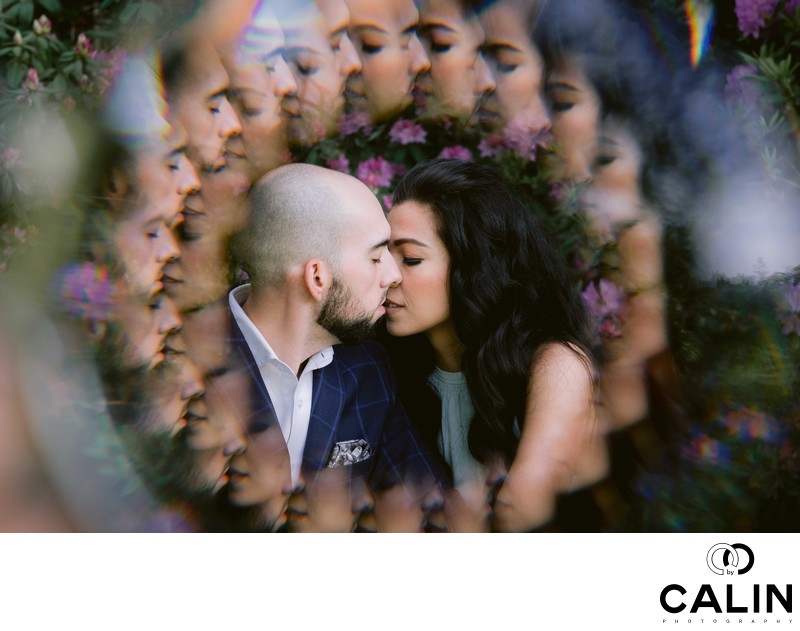 Tips for a Great Engagement Photo Shoot
I always recommend my couples to do an engagement shoot before their marriage for a few reasons. First, it gives us an opportunity to work together so that on the big day everything goes smoothly. Weddings are fast-paced events and often, because of the weather or delays, we end up photographing for only half an hour or so. As such it is imperative that the bride and groom know to what to expect on their special day.
Schedule the Photo Shoot in Advance
This sounds like common sense but unfortunately, with all the wedding planning going on, often the couples overlook booking their e-shoot and they contact me only a few weeks before their big day. Ideally, if you get married in the summer, you would have a winter or fall photo shoot so that the receiver variety of looks and photographs.
Block Two Dates for Your Engagement Session
As a Toronto wedding photographer I learned that often the photo shoots get cancelled due to bad weather conditions. As such, I always advise the bride and groom to book 2 days about a week apart so that we maximize our chances to photograph in case it rains on the first day. If you want to do an indoor photo shoot, you might want to pick one of the top indoor photography locations in Toronto.
Pick A Location Different from Your Wedding Day
If you are getting married at Toronto botanical Gardens, I suggest that you choose a different location for your engagement pictures. That will give you a different look from your wedding photography.
Inquire About Engagement Photography Permits
In Toronto, it is common that establishments require a permit for on-location photography and you definitely don't want to be asked to leave the premises in the middle of the shoot. Often the rules change and I would advise that you check with the venue before making any decision. In Toronto, it is common for a permit to cost anywhere between $150 and $300 and that is supported by the couple.
Wear an Appropriate Outfit
If you decide to do your engagement in a more formal location it is a good idea to wear a formal attire. For example, if you wanted to do your photo shoot shoot at Casa Loma or Distillery District, I would highly recommend that you wear slightly more formal outfits, especially if you intend to have dinner at a restaurant that has a dress code.
Budget about Two Hours for the Shoot
I usually photograph a shoot in one or maximum two locations close to sunset. That gives me a variety of looks and beautiful light. At the beginning of my career, I used to do five hour photo shoots and cover several locations ranging from Burlington, Niagara-on-the-Lake, Alliston and so on. However, I noticed that after about two hours the groom would be invariably "pictured out" - yes that is a technical term. As such, the images would lack in motion and I would not capture moments but the rather poses.
My advice is to allocate want to two hours before the sunset to take pictures. The above gallery took us about an hour to capture.
Why Choose Edwards Gardens
There are a few reasons why this is one of the best photography locations in town: first there are a lot of green spaces between May and October. Second, the gardens are so vast that you can always find a secluded spot for more romantic images, especially if you're a bit shy.
What if You Also Like Another Location?
I am often asked if we could go take pictures in a different location and the answer is absolutely yes. For example, for the second part of this session we headed towards Scarborough Bluffs.
Thank You!
Thank you for reading the short article and I hope it gave you a few ideas and inspiration she can make your photo session memorable.
Edwards Gardens Engagement