BERKELEY CHURCH WEDDING PHOTOGRAPHER
---
A Berkeley Church wedding is a dream come true. This beautiful wedding venue is located in downtown Toronto and its original architectural character makes it a favourite background among wedding photographers. Berkeley Church is capable of hosting up to 400 people. Just imagine a photo taken from the balcony and showing all your guests looking at you while you are doing the first dance. Also, the patio on the side of the building makes it perfect for family photos or night romantic images of the bride and groom.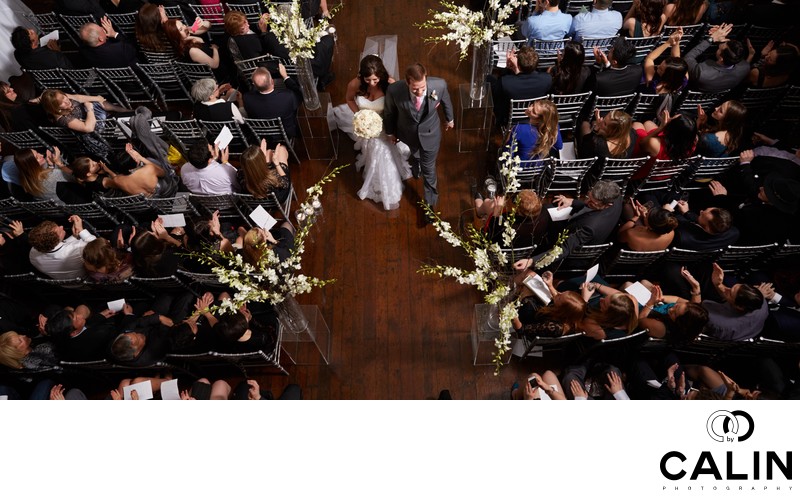 Berkeley Church has two large floors, 60 feet cathedral ceilings and the 17-foot stained glass windows colour the church when the sun hits them. Large ceremonies can be hosted at the lower level, while the smaller ones occur at the mezzanine. The mezzanine is a perfect spot for live bands and other entertainers such as flair bartenders, cigar rollers, etc.
In 2007, Berkeley added the Fieldhouse, a venue with indoor and outdoor capacity that can accommodate about 150 seated guests. The unique features of the Fieldhouse are Taddle Creek, a small brook that crosses the property, the Tree House, perfect for your cocktail hour and the garden.
HOW TO HAVE AN AMAZING BERKELEY CHURCH WEDDING
Hire a band to play live music as the acoustic in the church is impeccable. Your band is going to play at the mezzanine, and the guests will love it.
Have your cocktail hour at the mezzanine level. During the cocktail hour, the staff can rearrange the tables for the reception on the main floor.
Make sure your photographer shot weddings at this venue in the past, and you like the results. The dark church is very challenging from a photography standpoint.
Berkeley Church ceilings are painted in dark silver, and the venue looks dark. Please add a lot of light as the one provided by the establishment is not sufficient for good images. The string lights that can be hanged from the balconies look splendid.
Parking is difficult to find, so arrive early on your Berkeley Church wedding day. There is paid parking in front of the church, but like any Toronto downtown location, parking can be a problem. There is a parking lot at 101 Parliament Street., within 5 minutes walking distance.
The church floors are original, and they are squeaky. Late comers will disturb the ceremony. Make sure you set a cut-off time for the guests' arrival and inform the guests about parking options.