Top 40 Wedding Tips and Regrets
Real Brides Share Their Top 40 Wedding Tips and Regrets
According to a survey done by the jewellery company Dana Rebecca designs, 76% of couples would do things differently if they were to start planning their wedding again. Still, 72% of the brides interviewed confessed they enjoyed their wedding day. Here is a compilation of tips and regrets real brides shared.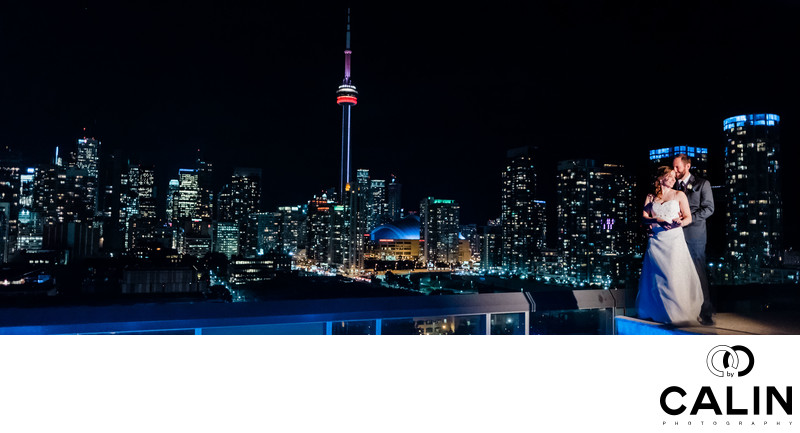 1. Book Your Event Space Before Other Vendors and Details
In a large city like Toronto there are 30,000 couples getting married every year and the most unique wedding venues are booked first. Based on our interviews with real brides and event spaces we learned that to secure a date you need to book around 18 months in advance. The same applies to top churches and temples in the city.
Many couples focused on finding the perfect dress and shoes first only to realize that their dream venue was already booked. In Toronto, the most popular venues we can list Liberty Grand, Kortright Centre, Chateau le Parc, King Edward Hotel, Black Creek Pioneer Village, One King West Hotel, Thompson Hotel Toronto, Berkeley Church, Storys Building and of course Casa Loma.
2. Hire a Wedding Planner or Ask a Friend to Help
You don't want to be on the phone all the time on your big day worrying that the cake has not arrived, that the makeup artist runs a bit late or that the officiant is stuck in traffic. Many venues offer an event planer on your special day as part of their packages. Also super important, make sure you provide a list of contacts including all vendors to your event coordinator.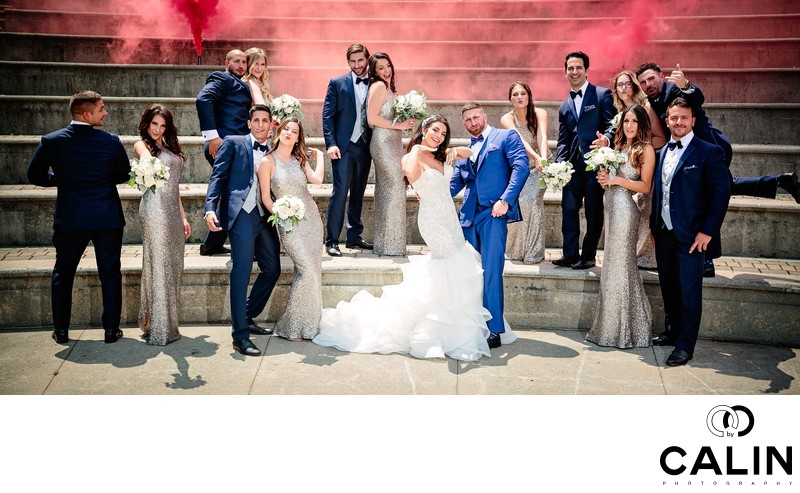 3. Create a List of Looks You Like and Give It to Your Photographer
When you meet your photographer, discuss the look you love provide the artist a list of sample images you love. We are not talking about a shot list here, that would be very restrictive for the photographer. Also, in order for her to take all the shots you want, she will miss many moments, which, in the long term are way more important than the 100 photos of the venue from 100 angles.
Another aspect you need to keep in mind is that if you want the bright, dreamy, fairy tale look you can not have a wedding in a dark ballroom but rather on a beach or in the countryside.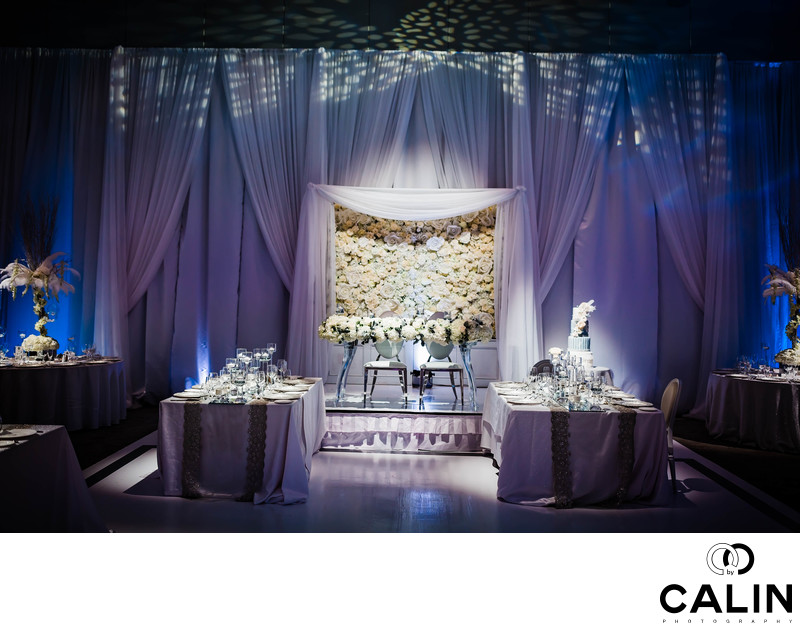 3. If You Want to Have Your Wedding Published, Inform Your Vendors and Especially Your Photographer
Nowadays wedding blogs are all about the details (wedding dress, venue, expensive flowers and decorations) and don't necessarily care about creative shots. The photographer's style might also help if it matches the magazine's editorial style. The airy, dreamy look is very popular and wedding blogs and magazines prefer it to the more contrasty look you see in the fashion magazine. To achieve that dreamy look most photographers use only natural light and not flash outdoors and that is a stylistic choice. Please make sure you discuss that with your photographer to maximize your chances of having your beautiful wedding published. Often, magazines and blogs receive thousands of weddings every week, so every bit counts.
4. Start Your Honeymoon Two - Three Days After Your Big Day
This is something that many brides don't realize and regret it afterwards. In the best case scenario you will go to bed around 3 am after your reception and chances are you will be extremely tired if not a bit hangover after such an intense day. You don't want to sleep the first day of your honeymoon. Also, keep in mind that most of your guests are still in town the day after your wedding so you can spend that day with your friends and family.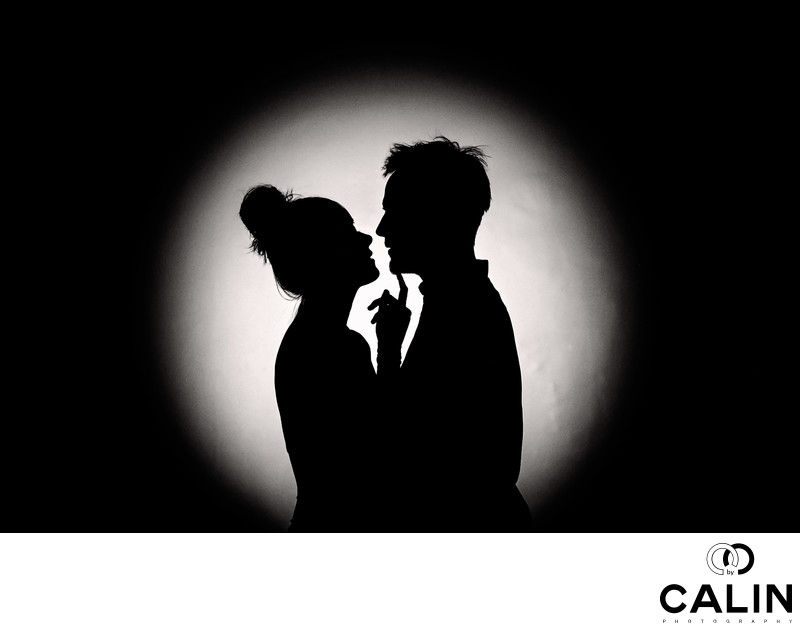 5. Do Not Skimp On Your Wedding Photographer
According to a survey done by Zola, 22% of the couples surveyed wish they spent more on photography. Interestingly enough, the same survey shows that the photographer and the venue are the top 2 vendors that make your day unforgettable.
6. Hire a Videographer
Your big day will fly in a second and the imagery your wedding photographer and videographer will be what will remind you of your special event. Many couples wish they hired a videographer to provide them a 5-10 minute clip with highlights of their wedding day. That will set you back about $1,500 but it is money well spent. According to a survey done by Huffington Post, 98% of the couples regret not hiring a videographer.
7. Read the Best Man and Maid of Honour Speech
As Toronto wedding photographers with hundreds of events under our belts we definitely saw our fair share of speech blunders. You definitely want to read the best man and maid of honour speech to make sure there are no embarrassing stories or that you don't repeat the same story.
8. Have Your Reception Events Scheduled Early
Schedule your first dance, parent dances, speeches, cake cutting, bouquet and garter toss early so you can enjoy the rest of the evening. Also, this will save you money on photography and videography.
9. Relax! Nobody Knows IF Something Goes Wrong
No matter how much planning you do, things do go wrong on the wedding day. I have seen the wrong flowers, cake delivered, officiants being late and even a venue that went bankrupt. If something minor goes wrong, don't sweat it! Enjoy the day and remember, your worries last for a day while your marriage lasts forever. Also, in 10 years you will totally forget about seating charts, the wedding cake flavour details, centrepieces and wedding party shenanigans.
10. Chose a Timeless Hair Style and Gown
It might be trendy to have a wet look hair style this year, but when the fad is gone, you will wish to have chosen a more classic style that stands the test of time. The same applies to the wedding gown that might look modern today, but it will seem dated in a few years.
11. Allocate More Time to Photography Especially Before the Reception
We all know wedding photography is not cheap and if you are spending all that money, you better get some great images! Ask your photographer to start early and leave 1 hour after the party starts. Who needs hundred of photos of guests dancing? Also, as a professional photographer I can tell you the later it gets the fewer usable photos you will get. Once the bridesmaids and groomsmen start doing shots, well, you can imagine what happens. On the other hand, you will have way more meaningful images early in the day when all your immediate family is around you.
12. Table Shots Are a Great Opportunity to Document the Presence of Your Guests
Maybe your guests are the introvert type and will not be on the dance floor the whole night, so you might not have enough photos of them. That is why, table shots are crucial in wedding photography. You know the ones where people look at the camera and smile...we take them during dinner and most couples absolutely love them. Do you want to make sure you have at least a photo of all the guests? Ask your photographer to take table shots. Sure, many "artists" think those are a blast from the past, but 30 years from now you will absolutely love the cute image of your grandparents. Some of my couples use them as gifts for their birthdays, father or mother's day. Most of us don't have our photos professionally taken and table shots are a fantastic gift. In many cultures the bride and groom send a print along with a thank you card. As a photographer, I received them when I attended a wedding and I was thrilled!
13. Have a Short Ceremony
Many churches insist on having a long ceremony that sometimes lasts 1 hour. Many couples confessed that it seemed like a long time for them. Can you imagine how bored their guests were?
Have a 30 minute ceremony instead and spend about 20-30 minutes after that chatting with your relatives and taking some family photos. In the long run, that is more important than a long ceremony.
14. Spend Time With Your Family
Make sure you budget some time to have a talk with your mother and father. After all, they are your biggest fans and they will definitely appreciate it. Spend 5 minutes with your father and mother before you walk down the aisle. For your parents, that time could prove the best part of your wedding day. We always receive thank you letters from couples who tell us how happy they are with the images or real moments we captured while they were spending time with their parents.
15. Choose the Right Size Venue
You might love your venue but not realize it is too small or too big for your reception. Talk with the pros and ask their opinion. A venue that is too small will make everyone claustrophobic and create all kind of logistical issues from cold food to lines at the restrooms. On the other hand, a space too large will feel impersonal and look empty.
16. Have a Backup Plan Should You Have an Outdoor Wedding
Many brides dream of a splendid outdoor wedding ceremony and reception and especially in the Greater Toronto Area we know weather can be tricky, so have a backup plan. Make sure your venue also has an available indoor space in case of a storm or a super hot day.
16. Discuss The Playlist and Music Preferences With Your DJ
I know your wedding day involves a lot of effort and the party is the most fun part of it. A great DJ keeps the dance floor full and knows what to play and when to play it. Make sure you provide the DJ a list of must play songs and also very important, a must NOT play songs. In Toronto there are a lot of fusion weddings (where the bride and groom have different cultural backgrounds) and you need to make sure your DJ has the songs and it is familiar with the customs. For example, in most Pakistani weddings women are not allowed to dance so imagine a newbie DJ playing "All the Single Ladies" or a series of slow dances.
17. Do Not Invite Guests You Don't Know
It is your day and you want to spend time with the people you know, not making small chat with a client of your father in law. Not to mention that will make your budget explode. You have little time to spend with guests on the wedding day and you want to spend it with the people who mean a lot to you.
18. Try on Your Wedding Dress and Veil
You saw this gorgeous dress online and you are itching to buy it right away. STOP! Visit a bridal shop and try it on. You will spend the whole day wearing your dress, so you need to make sure you are comfortable in it. Also, a lacy veil can be the source if dissatisfaction if it is itchy and it goes into your face.
19. Have a Trial Makeup and Hair
Looking your best will make you feel great! That will show in your wedding photos so do a couple of hair and makeup trials before your big day. Sure it is a bit more expensive, but it is totally worth it. Also very important, once you are happy with a look, do not change it! I have seen it so many times: the beautiful bride sees another photo in a magazine, she decides to try it on her special day and she does not like it. As a result, she is late for the ceremony and the whole timeline is derailed, resulting in unnecessary stress. From a photographer's perspective that is a disaster as unhappy brides have a tendency to look unhappy in their wedding photos. If a bride is an hour late, it is usually the bride and groom photoshoot that is cut. Sadly, you are hiring your photographer for those gorgeous images they take during the creative portrait session only to have it reduced to five minutes.
20. Allocate Two Hours for the Bride and Groom Portraits
It might feel like an eternity to be in front of the camera for two hours, but with all the inherent delays of the wedding day it is rare when photographers get even one hour with the bride and groom. As the US Seals say, two is one and one is none! Plan two hours for wedding day portraits and you will thank me later.
21. Have Your Lipstick or Lipgloss Handy
If you drink, eat, kiss on your wedding day, your lipstick will fade. Make sure you have one ready so you can reapply it in order for you to look perfect in your wedding photos.
22. Make Sure Your Makeup is Waterproof
If you are an emotional bride or if it rains on your big day, you want to make sure your mascara is waterproof. Also, if you feel you are about to cry, raise your chin whenever possible so that the mascara does not run down your cheek.
23. Hire Vendors not Friendors
I know your uncle has a great camera, but will he spend the whole day following you every second to capture the best moments of your day? If your best friend loves baking and her cake is not exactly the best looking or tasting one, would you risk ruining your relationship over that?
24. Don't Spend a Lot on Expensive Invitations
Most people RSVP to a wedding invite and toss the invitation that cost you so much money. Besides you and your intimate family, only few people care to save your wedding invitations. You might want to try an electronic option.
25. Drink a Lot of Water
Drink a lot of water so you can stay hydrated and to help you stay sober after a few drinks. A good rule of thumb is to drink a glass of water after every alcoholic beverage. Drinking plenty of water starting one month before your big day to have a perfect skin.
26. Have a Bridal Emergency Kit
You little nephew hugged you after he overindulged around the chocolate fountain and ruined your dress. The night before it rained and you could not take photos in the park as your heels sunk into the grass. There are so many other reasons why you want to pack a bridal emergency kit. That includes: sewing kit, aspirin, clear nail polish for stocking runs, solemates (so you can walk on the grass), Tide to Go, Shout Wipe and Go, mints, lipstick, tissues, hair spray, fragrance, band aids, krazy glue (nails, heels, decoratinos), sunscreen if you are planning an outdoor ceremony.
27. Create a Map and Give Guests Specific Directions
In many cases online maps are flawed and you don't want your out of town guests to get lost before your ceremony. As such, prepare a map and a list of directions "just in case".
28. Learn How to Bustle Your Dress
When you visit the bridal salon, have a bridesmaid record the process of bustling your dress so you can do it right on your wedding day.
29. Don't Buy Your Dress Too Early
If you buy your dress too early the style might change and you will end up disliking it. Even better, chose a timeless style that will make you look good in your wedding photos even decades after your special event.
30. Have a Photo Booth
A photo booth is a great opportunity for your guests to have fun and get some quality images. Many brides confess regretting not having a photo booth.
31. No Wedding Favours, Chair Covers and Printed Programs and Menus
If there is any expense you could cut without sacrificing style, the wedding favours should make the top of the list. The chair covers and printed programs and menus come close. Many brides and wedding professionals agree that the favours, covers and printed programs and menus are a waste of money.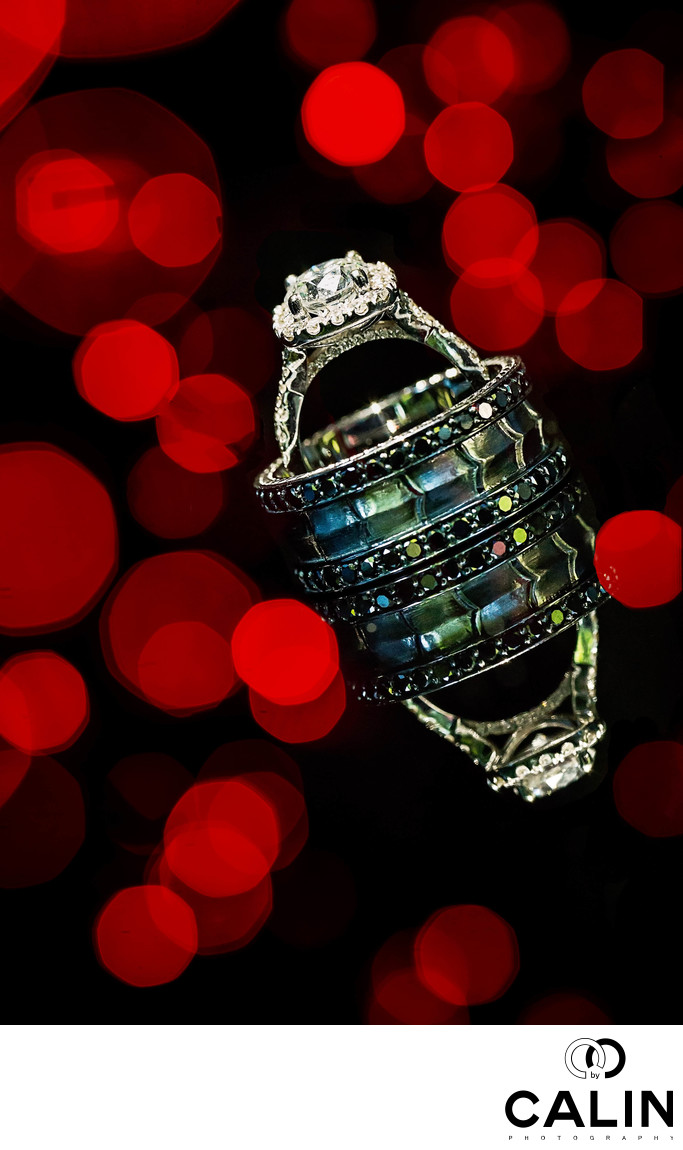 32. Spend More on Things that Last a Lifetime
Most couples wish they spent less money on the dress, invitations and spend more on their rings, honeymoon and photographer. If you think about it couples wish they spent more on things that in the long run matter (memories - honeymoon and photographer and the rings they wear for the rest of their life). While a designer dress can set you back $15,000, you can spend $2,000 and reuse your mother's dress.
33. Have the Ceremony Close to the Reception Site
When you book your church, make sure it is within 15 minute drive from the venue. You don't want to spend your big day driving when you could have a great time with your guests.
34. Make Sure Your Photo Locations are Close to The Event Space
Ideally, your wedding photography location is no father than 15 minute drive from the venue so you save precious time on your wedding day. Also, if you plan taking family photos at a park, make sure the guests don't spend a lot of time driving or they will be late or worse, get lost, which will delay things.
35. Have a List of Group Shots
Having a list of family photos will make things run smoothly, save you time and ensure that nobody is forgotten. Weddings are fast paced events and often important people are not included in the family photos. For example one bride forgot to take a photo with her uncle and he was unhappy about it.
36. Remember the Meaning of Your Wedding Day
Your big day is about you getting married with the love of your life. It is not about perfect hair, flowers, decor and wedding cake. It is about spending time with your guests, friends and family and not about flawless choreographed dances. In fact, many brides confess they were so nervous during the first dance they forgot the moves and looked miserable in all their first dance photos.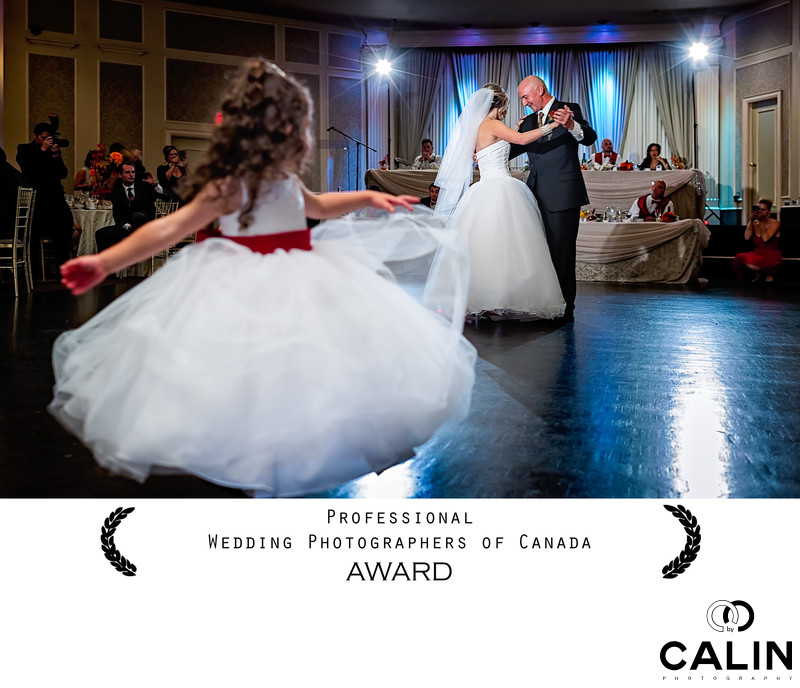 37. Ask Parents to Choose the Songs for the Parents Dances
Make sure you ask your parents what songs THEY prefer for the parents dances. You see we are using the plural here: dances. You want to have two dances: the father daughter and the mother son dance. That way you and your darling husband will get plenty of photos with the most important people in your lives.
38. Mention Your Parents in Your Thank You Speeches
Do not forget to thank your parents not only for helping with the wedding, but especially for raising you and your husband.
39. Take Time To Eat
Many brides confess they were so busy making sure everything was perfect on the wedding day that they did not have a chance to enjoy the dessert or the night food stations. Enjoy the delicious food!
40. Limit the Number of Mimosas and Don't Do Shots
Many brides wish they did not have so many drinks during their special event as their day became very blurry. Most important, do not do shots! After a long day a couple of shots might sound like fun, but could actually spell trouble. As wedding photographers, we recommend one mimosa during the bride preparation or before walking down the aisle to calm you down, but we suggest you have no more than two drinks before saying I DO.
Bonus TIp - Take Time To Talk With Your Guests
One of the most common regrets of the couples is not having spent enough time on the wedding day among the the people important in their life.
We hope you enjoyed this collection of tips and regrets from real brides. If you have more suggestions, please do not hesitate to contact us.
Resources
Dana Rebecca Designs survey
Zola survey
Wedding Bee and other bridal forums
Hundreds of Articles
Our Experience
Top 40 Wedding Tips and Regrets