BEST WEDDING BUDGET TIPS
---
Every bride has a budget. Save big with these amazing tips and use the money saved to go on your dream honeymoon. Speaking of saving money, here are our prices if you are looking for an affordable wedding photographer.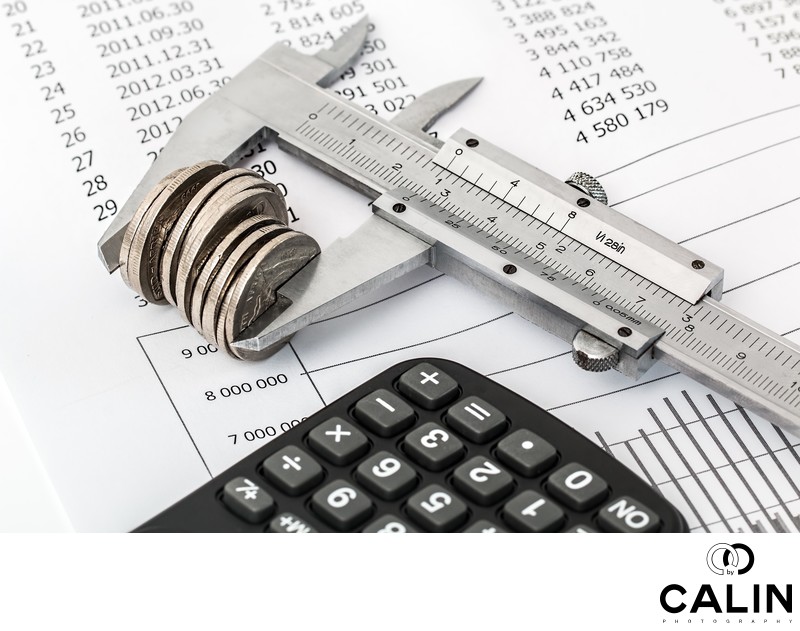 Smart Ways to Save Money on Your Wedding
The following tips are categorised by vendor: Photography, Flowers, Venue, General (applies to all of the above), etc.
General Budget Tips
To save money, have an off season wedding when and avoid August. If your Big Day is anytime from October to May you will save thousands of dollars. In Canada, only about 33% of weddings occur between October and May. While some vendors have pricing policies that do not allow discounts, they can give you value ads such as extra time or throw in a thing or two for which you would have paid money. August is the most expensive month to get married as 23% of weddings occur in August (almost 7,000 weddings in the GTA), which is almost three times the monthly average number of weddings.
The early bird gets the worm! Over time all vendors raise prices and if you have an agreement you lock the price in.
Before booking your venue, check if your wedding day is a blackout date. For example Caribana is a very busy weekend, traffic is terrible, so your limo bill will be high, road closures are the norm and prices increase on car rentals, hotels, which is an additional cost for your family and friends traveling to Toronto.
Sign agreements with all vendors. With hundreds of weddings every year, vendors simply can not remember every deal. As such, they might not deliver what they promised you.
Follow your favourite vendors on social media to learn about the promos they might have. Often they post them on their Facebook page first.
Ask vendors to share their own money saving ideas. With hundreds of weddings under their belt, they definitely have a few tricks in the hat.
Ask us for high quality and reasonable vendors. We will be happy to provide references.
Ditch the preferred vendors lists. Those vendors are not necessarily the best. As a matter of fact, many venues ask photographers to pay listing fees and don impose any quality standards. For example, to find a competent and affordable wedding photographer check independent companies besides the ones on the vendors' list.
Destination weddings are less expensive than Toronto weddings
There are lots of fees that are not included in the listed price. The theory is that once a vendor meets a bride, she will make an emotional purchase.
Wedding Financing Tips
Borrow money on the cheap. About 60% of couples borrow money to fund their wedding. If that is your case, use a line of credit or a credit card with a low introductory rate. Pay the whole amount before the rate resets. Remember, always pay first the institution charging the highest interest rate. Even better than credit cards or lines of credit, , ask your parents to lend you money at a low or no interest rate. Their retirement money does not accumulate any interest anyway in today's low interest rate environment and they might actually turn a little profit if their T-Bills pay 1% and you agree on a 2% interest on the money borrowed. It sounds cold, but I know families who do exactly that when they purchase homes, so why not apply the same principle to weddings?
Use cash back credit cards to make purchases. If you have a new cash back credit card, generally there is a window when your cash back rate is higher. Try to apply for such a card and charge everything wedding related on that card. Some cards have 3-5% cash back for a few months, when you can aim to buy everything you need.
Use a separate bank account to monitor inflows and outflows of funds for your wedding. That will keep you focused.
When to Book Your Vendors
Look for vendors in periods with low demand when they are slightly more flexible. Based on the last 5 years of Google searches, I determined the best and worst months to book. Here are the results. Wedding photographers, venues: inquire in November, December before Christmas and April. Avoid inquiring in July, August, January. Wedding Florists: inquire in October to December before Christmas. Avoid inquiring in March, June, July, August. Wedding Cakes: inquire in December, then October and November. Avoid January, July, August. Wedding Rings: demand is relatively flat. Engagement rings: best months to purchase are April, May. Avoid December.
Build a wedding website through (Wedsimple.com, eWedding.com, and The Knot and send e-invitations to technology savvy guests. Not only will you save around $1,000 but you will also be able to track the number of guests, a variable cost that impacts your wedding expenses.
Save Money on Your Wedding Venue
If you get married on a Friday or Sunday, your venue will cost significantly less. If you are on a very tight budget, a brunch wedding at your dream location will be very up to 30% cheaper. The venue can maximize their utilization by scheduling two weddings the same day, so your wedding will actually be a welcome bonus to the venue, and your rental charge will fall to the hall bottom line. Popular venues impose headcount minimums and they might be willing to waive them for off season weddings.
Typically, downtown venues in Toronto are more expensive than the ones outside the downtown core. Parking is also an issue downtown and even if your parking is included or discounted, your vendors will have to pay for parking and will bundle the cost in their wedding packages. Also, your friends and family will need to find and pay for parking. It is not unusual for me to take 30 minutes to find a parking spot in downtown.
Pay upfront for services and products absolutely need. Some vendors offer discounts for clients who pay upfront.
Hold the ceremony and reception at the same banquet hall. You will save money on transportation and pay significantly less than when you book two separate venues, for example a church for the ceremony and a banquet hall for the reception.

Hire an outside baker to provide the cake if the venue allows it. It will be less expensive even considering the cake cutting charge.

Use the same venue for the ceremony and reception so you can save money. If you book a church/temple and then a separate venue, your costs will increase.

Reception
Do not spend a lot of money on expensive favours as about 70% of them are not taken by the guests.
Food: Ask the venue or the catering company to use vegetables and fruits in season.

Rent the Jewellery
Renting your diamond neckless and bracelet will cost you about 1% of the total cost of purchasing them. A $40,000 diamond neckless will cost only $400 to rent.
Rings: one of my brides has the most gorgeous Tiffany diamond ring I ever saw. She bought it second hand online for 20% of the price and saved $16,000.

Flowers
Use in season, locally grown flowers. Here is the list of popular flowers in season by season. Spring wedding flowers: Cherry blossom, Hyacinth, Anemone, Lilac, Peony, Star Gazer Lily, Daffodil, Sweet pea, Tulip. Summer wedding flowers: Gardenia, Delphinium, Calla lily, Tuberose, Lily, Dahlia, Bells of Ireland, Gerber Daisy, Gladiola, Hydrangea, Iris, Sunflower, Stephanotis. For the Fall Wedding Flowers, we recommend Holly, Hydrangea, Marigold, Aster, Chrysanthemum. Finally, in among the Winter Wedding Flowers you might want to consider: Gardenia, Holly, Jasmine, Poinsettia, Rose, Star Gazer Lily, Star of Bethlehem, Bells of Ireland, Evergreen.
Boutonnieres can set you back hundreds of dollars and they often break when boys hug. If you go with square pockets you can use the money against other products or services.
Avoid complex centrepieces/flower arrangements as they are very labour intensive, hence expensive.
Decor
Check Ruffled Blog for decor items that are basically used only once and sold at deeply discounted prices.
Find out if there is another couple getting married at the same church, temple, synagogue and check if they want to use the same decorator to save on decor.
Dress
Order your wedding gown early to avoid paying exorbitant last minute fees.
Wedding dress shops hold sample sales when prices drop by sometimes…wait for it…up to 90%!!! Call the stores and ask if they have any such sales or if they have sample dresses sold at deeply discounted prices.


Wedding Cake
Wedding Cake fondant is labour intensive, hence expensive so pick other type of cake such as cream cheese, almond and buttercream icings. Instead of sugar flowers, use real flowers.
In the 18th century couples started a tradition whereby they would freeze the top cake layer for one year and eat it at their wedding anniversary to ensure they will have a successful marriage. Still, many couples still freeze the cake, but never eat it…money saving tip? Eliminate one layer, the one you intend to freeze and instead save a slice if you really want. Chances are you will not eat it...
Beverages: Ask the venues if you can bring in alcohol and if they can waive corking fees, which could be up to $20 per bottle.
Limo and Entertainment
The stretch SUVs are twice the cost of a regular limo. Also, the limos charge by the hours so make sure you stick with the timeline. Also, try to minimize the number of stops and travel time by discussing the itinerary with your photographer well ahead of your wedding day.
Entertainment: if you are hiring a band, you can ask them if they cover the cocktail hour.
Supporting Data
According to Wedding Bells 2015 annual survey, 67% of weddings take place between June and September. It follows that on average, there are 4,690 weddings taking place every month between June and September in Toronto. On the other hand, on average, there are only 1,155 weddings a month from October to May. While we do not have the exact data by month, in our experience, October and May are very busy months, so your best bet to receive a great deal would be to set your wedding date in November to April. This applies not only to wedding photography, but to all the other vendors in the wedding industry who will be more flexible during the slow season. . Table 1 below clearly shows that on average, the demand in Toronto is four times higher in June to September compared to the rest of the year.
Table 1: Number and Percentage of Weddings by Peak and Off Peak Season
Percentage
of
weddings

Number
of
weddings

Months in the season
Average Number of Weddings per Month

Peak season weddings (Jun-Sep)
67%
18,760
4
4,690
Off season weddings
(Oct - May)

33%
9,240
8
1,155
Total
100%

28,000
12
2,333