Oakville Conference Centre Wedding Photography
Oakville Conference Centre Wedding Photography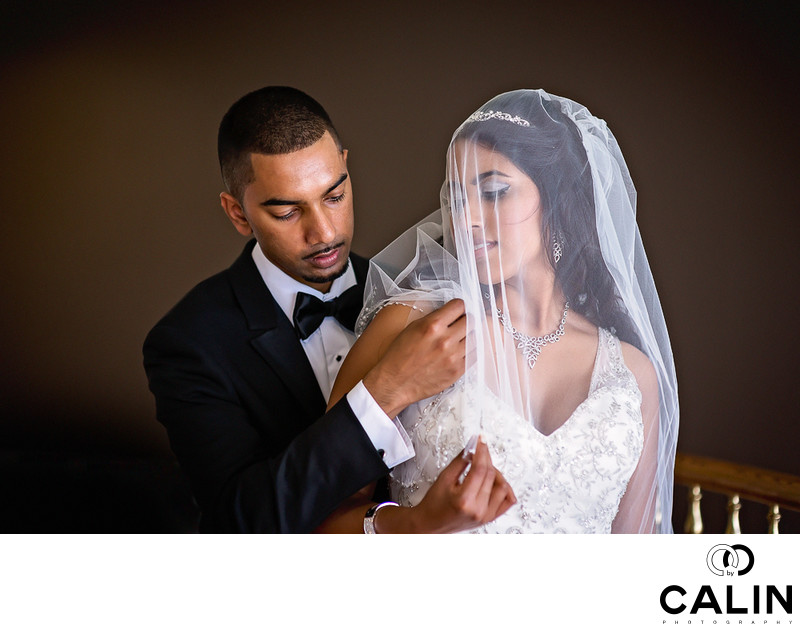 Hema and Kevin's Oakville Conference Centre Wedding
Hema and Kevin's chic and romantic wedding at Oakville Conference Centre was a two day dream! The bride and groom had a Cristian and a Hindu wedding ceremony. On the big day, the couple decided to have a first look at the Quality Suites Oakville, where the bride and groom got ready for the special event. Our wedding photographers captured a series of splendid candid photos during the first look. During our consultations, I always suggest couples to take 10 minutes on their wedding day to have a first look. First, that gives them a few minutes together, before seeing their family and guests. Second, our photographers can use the opportunity to create beautiful documentary images that couples love. Also, the first look is a once in a lifetime event that elicits various emotions, from tears to laughters.
After the first look, we were supposed to head to Gairloch Gardens with the bridal party for a series of creative portraits and group photos. Unfortunately, as it often happens, the girls' hair and makeup was late so we had to wait. As the light was splendid in the hotel lobby, I took the opportunity to take a few photos of the couple and portraits of the beautiful bride and the handsome groom. Fashionably late, the girls came and we all jumped in the limo to the gardens. Often on the wedding day things don't go according to the plan and it is important for couples to build time buffers on their timeline. If the makeup artist tells you that you'll need 1 hours, then allocate 2 hours. That way you will avoid the stress and you will fully enjoy the best day of your life!
Following a 5 minute creative session, we took a series of group photos using the beautiful backdrops of the garden as our background, then everyone headed to Oakville Conference Centre for a catholic wedding ceremony. The beautiful bride is Hindu and the groom is Catholic so we were invited to document the Hindu ceremony as well. Afterwards, wearing traditional Indian outfits, the bride and groom had a photo shoot at Benares Museum. It was a fun session and we had a chance to create some beautiful images reminiscent of Bollywood movies.
Wedding Photography Permits
Please note that both Gairloch Gardens and Benares Museum require photography permits. As they are some of the most sought after locations, please make sure you book them in advance. Also, it is customary for the establishments to book two or three permits at the same time and you might need to wait for the other wedding parties to finish their photo shoots. I love when the bride and groom book several locations that allow the photographers to create different looks including greenery, the Lake Ontario, architecture in addition to the genuine love that is so apparent on the special day.
Once we finished the creative session of Indian wedding photography, we headed to the wedding venue for the reception! The banquet hall was lavishly decorated with white and purple accents. We were impressed by the talented family members who danced, sang and gave beautiful speeches.
Hema and Kevin
This very photogenic couple is beautiful outside and inside. Hema is a kind, loving person and Kevin is an amazing listener and a great speaker. He gave one of the most beautiful speeches I have ever heard. Thank you for allowing us to be part of your special day! We wish you a long and happy life together! If the past is an indication of the future, I could see us meet at some other members of your family's marriages and we are looking forward to it!
If you enjoyed this collection of wedding photos we invite you to see our more recent weddings: One King West, Storys Building, King Edward Hotel, Thompson Hotel, Sassafraz Restaurant and Liberty Grand wedding.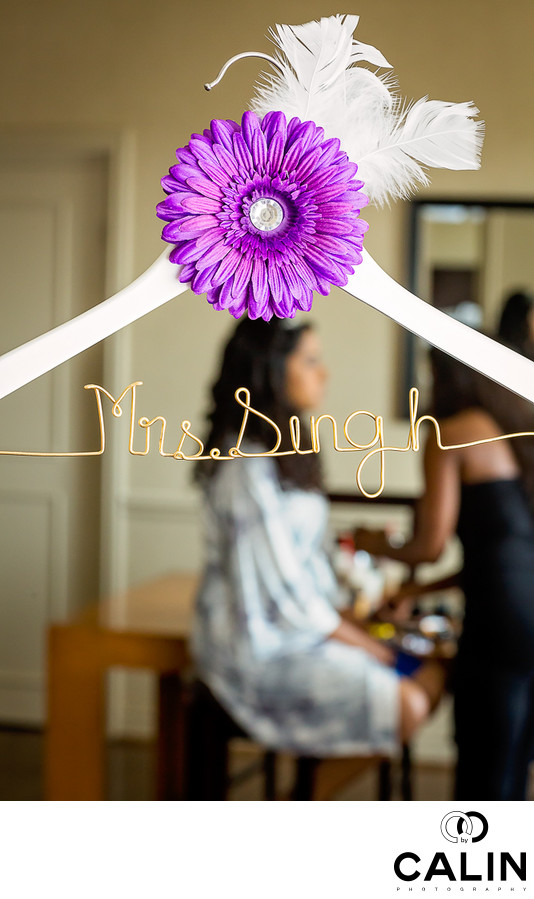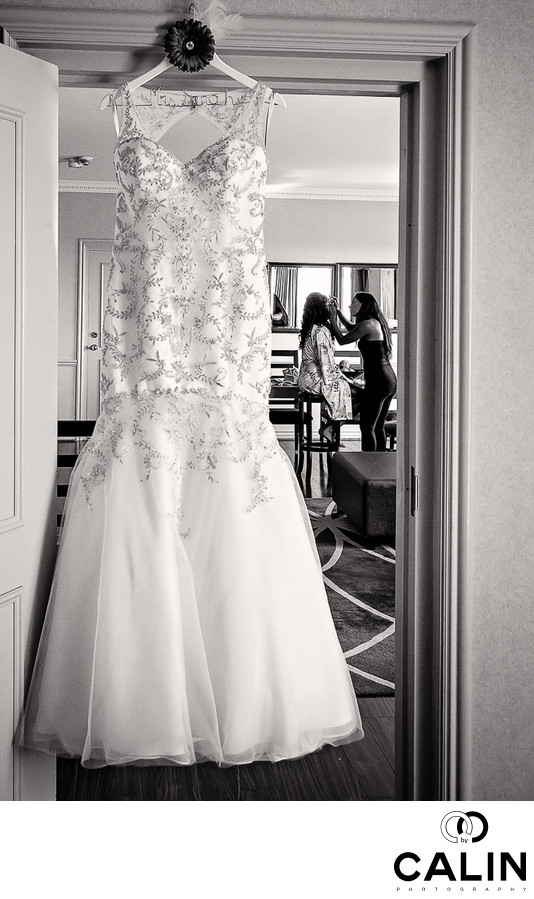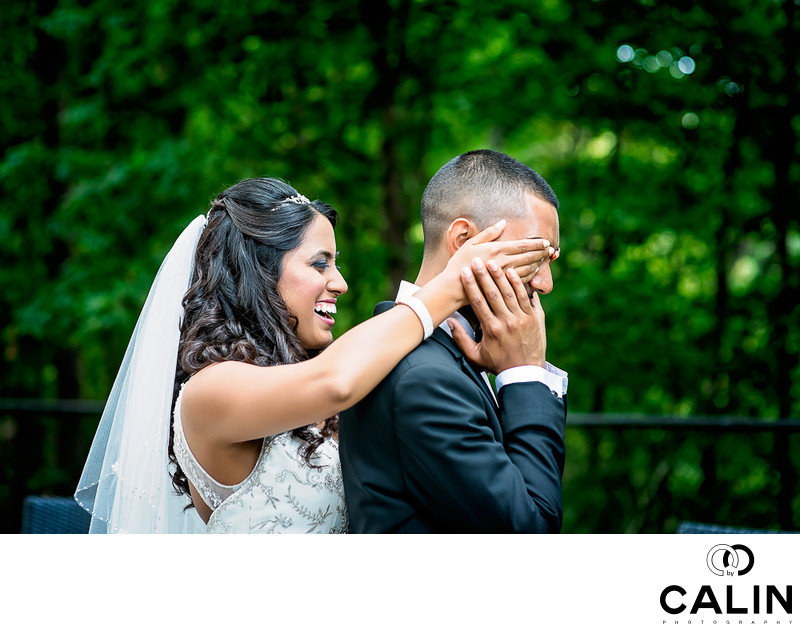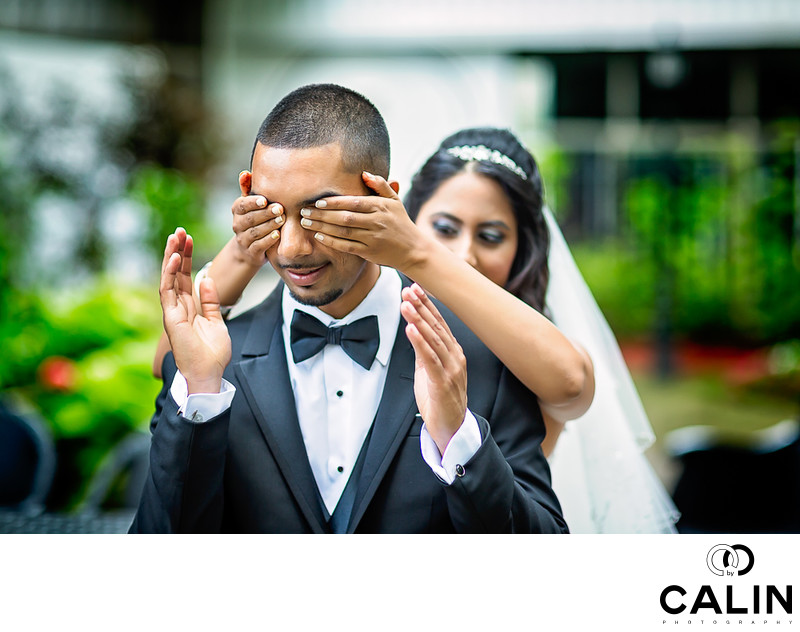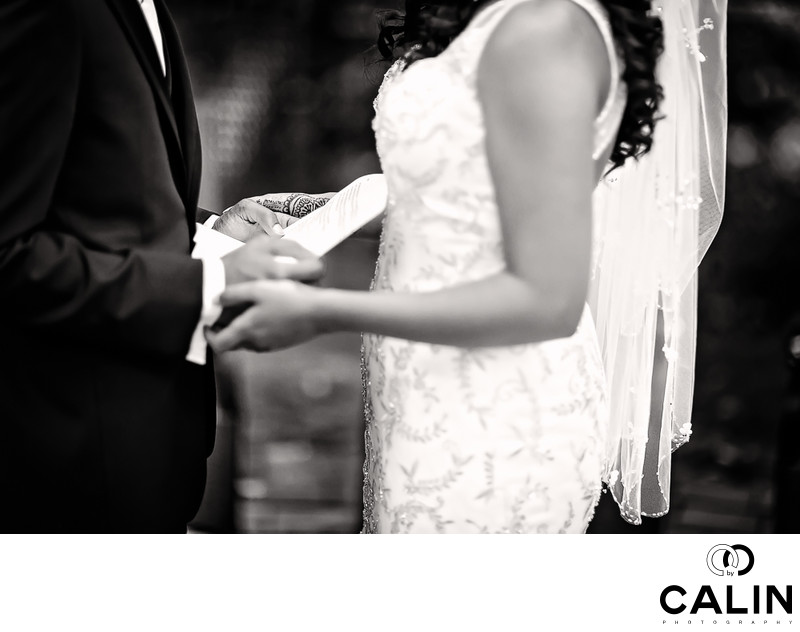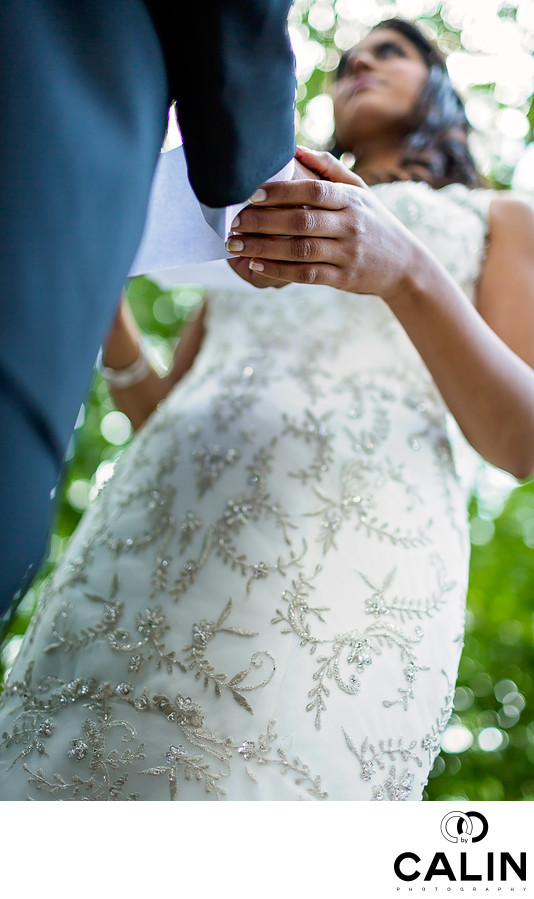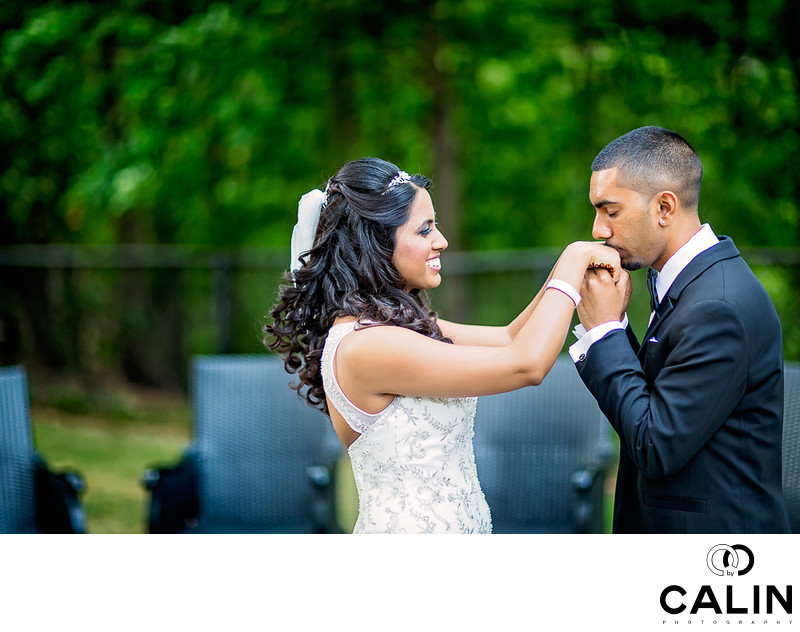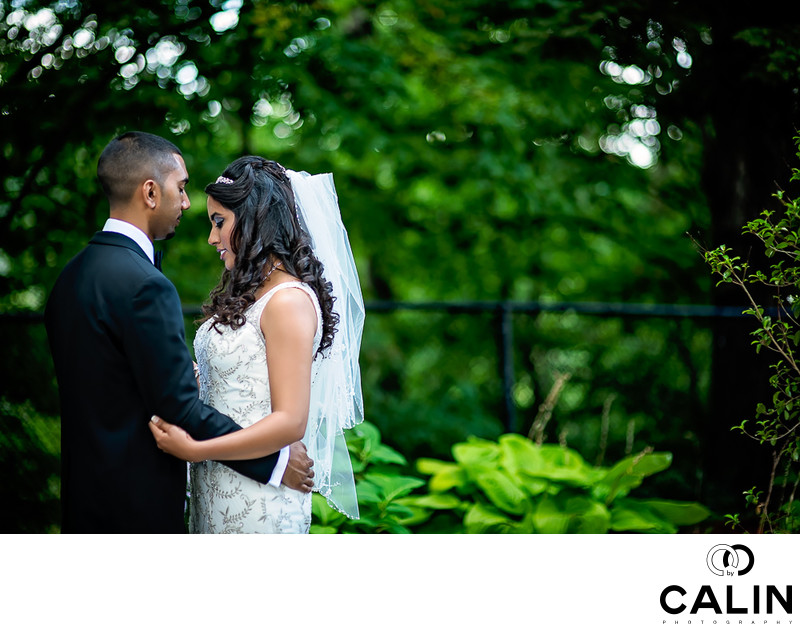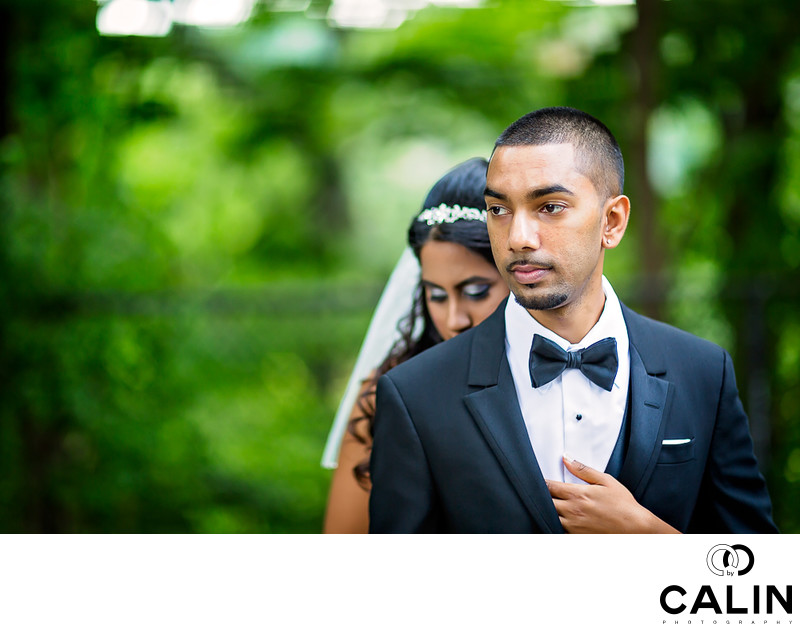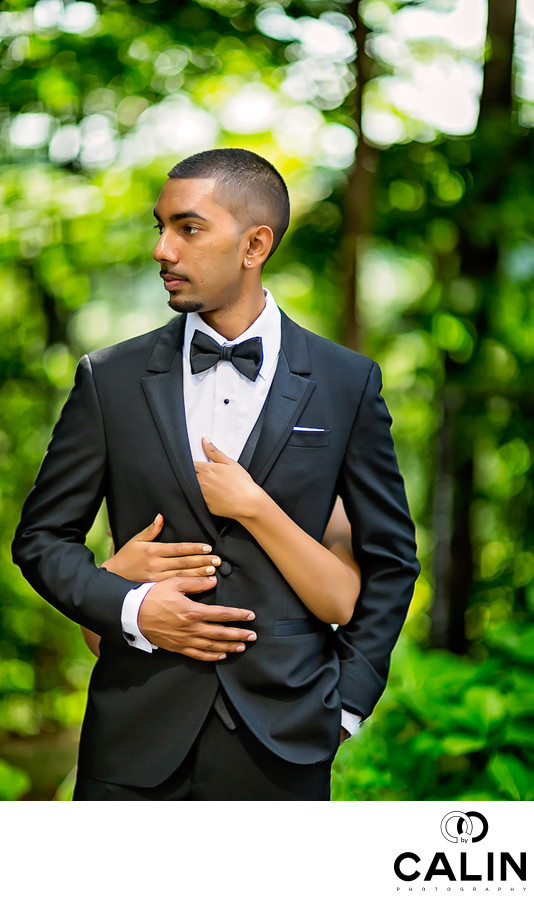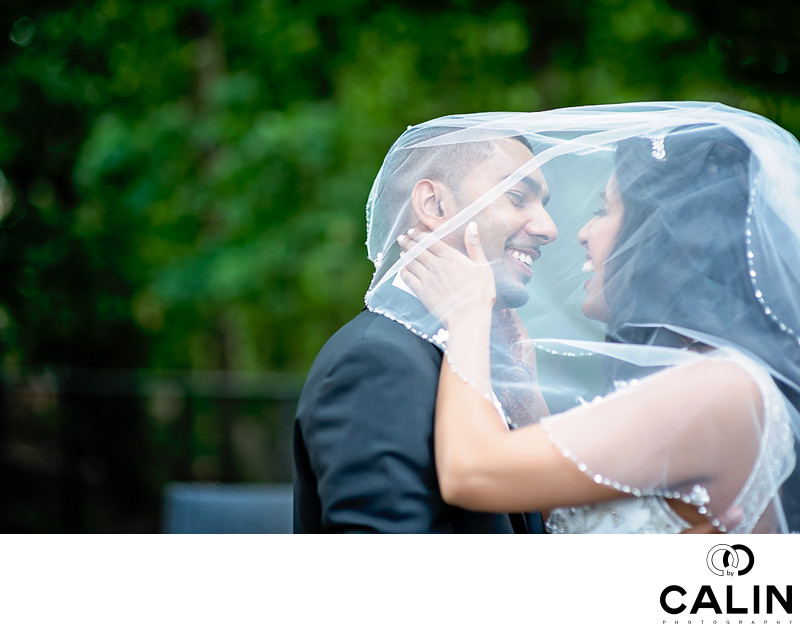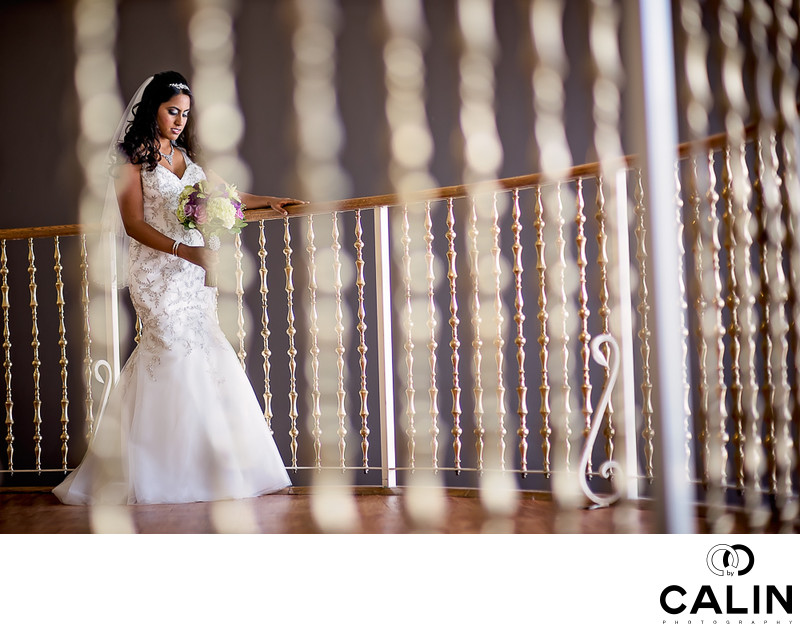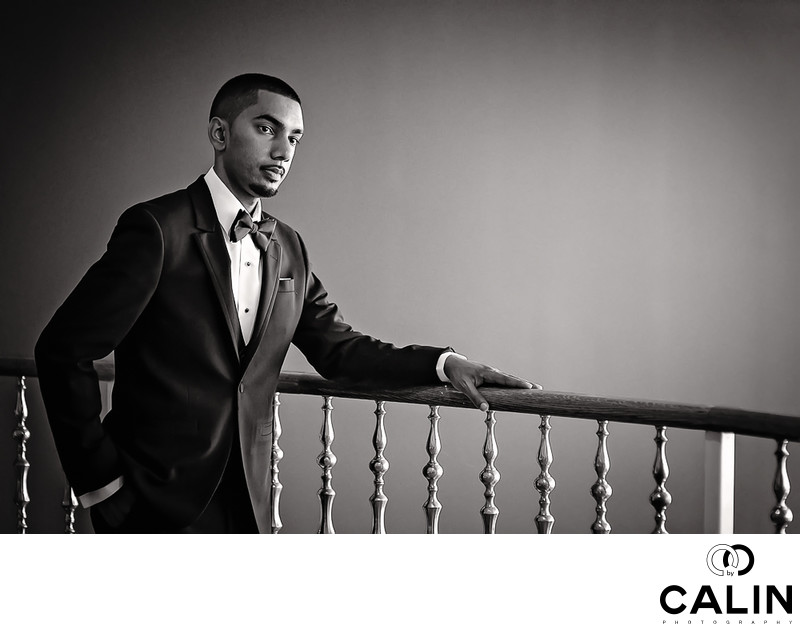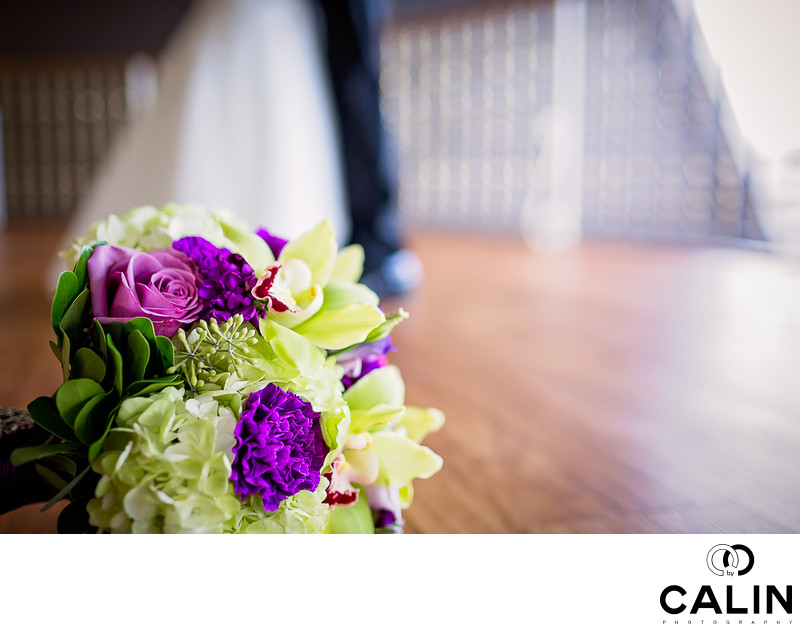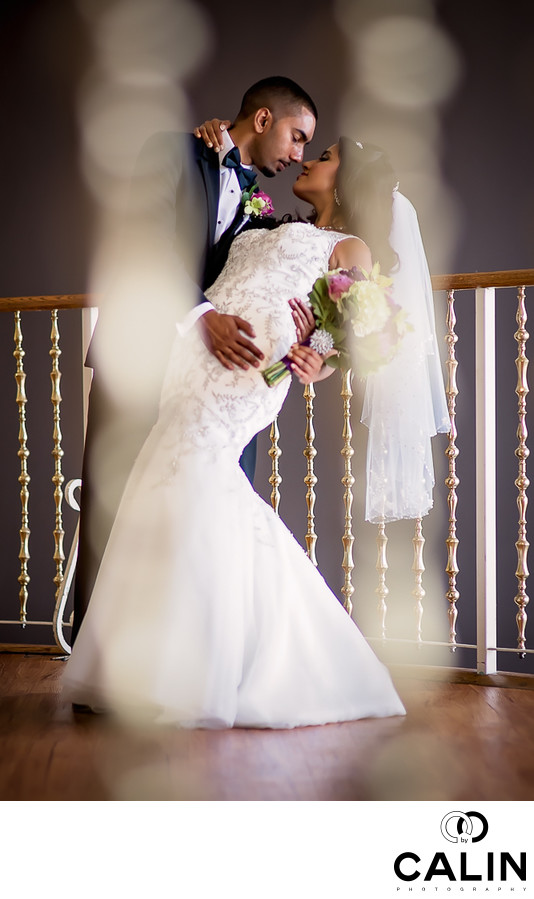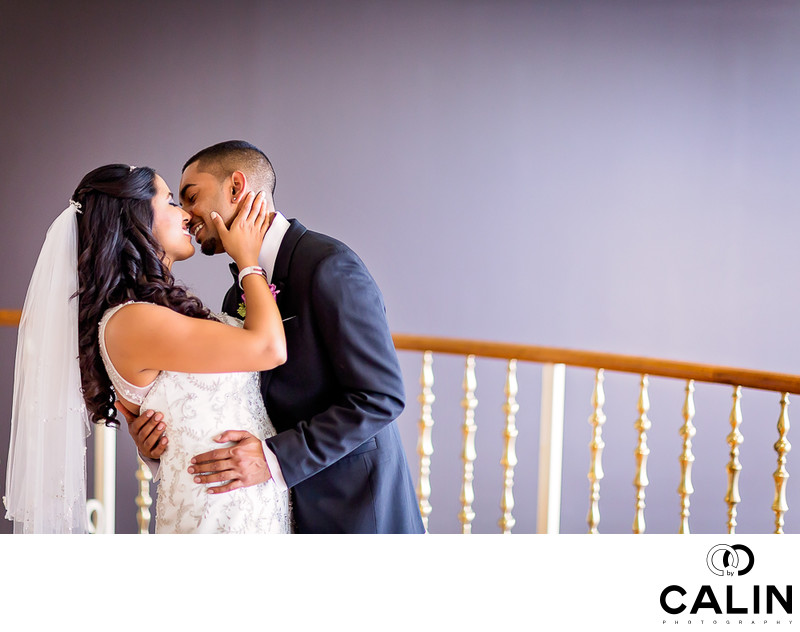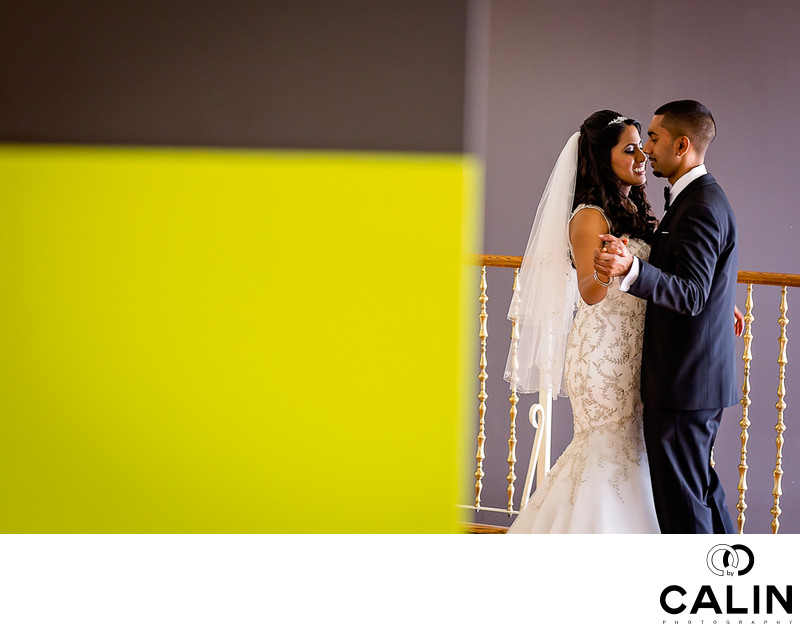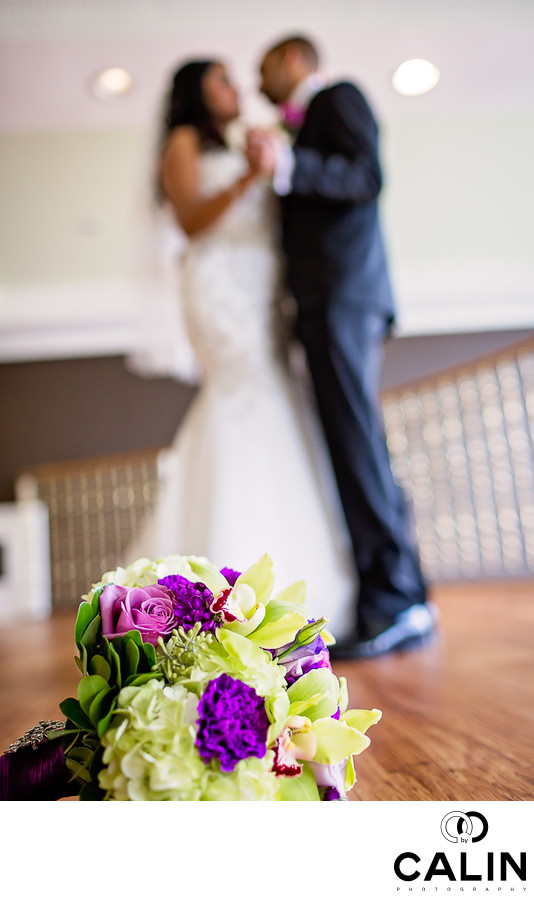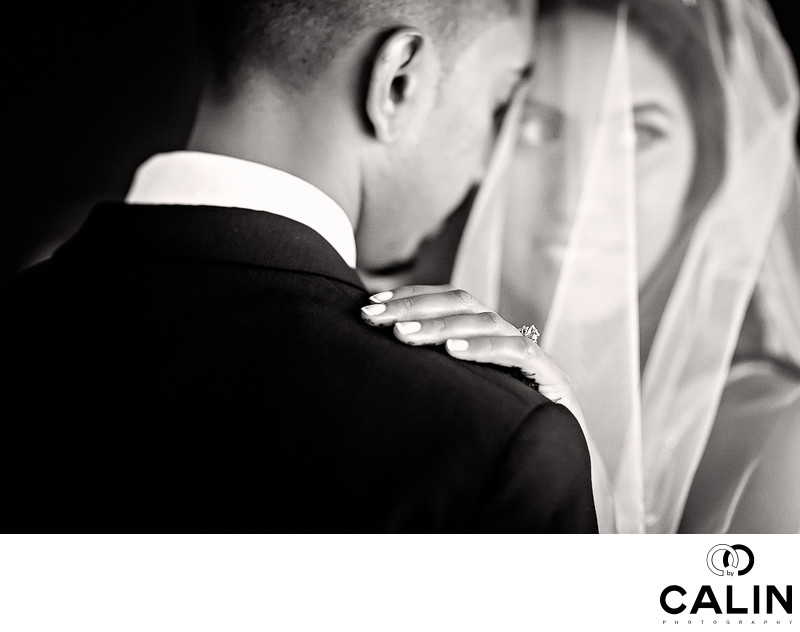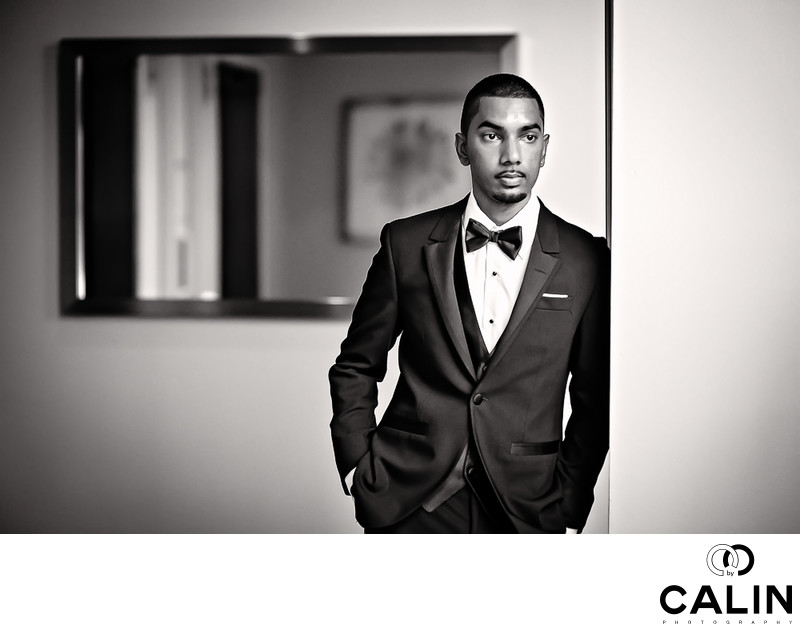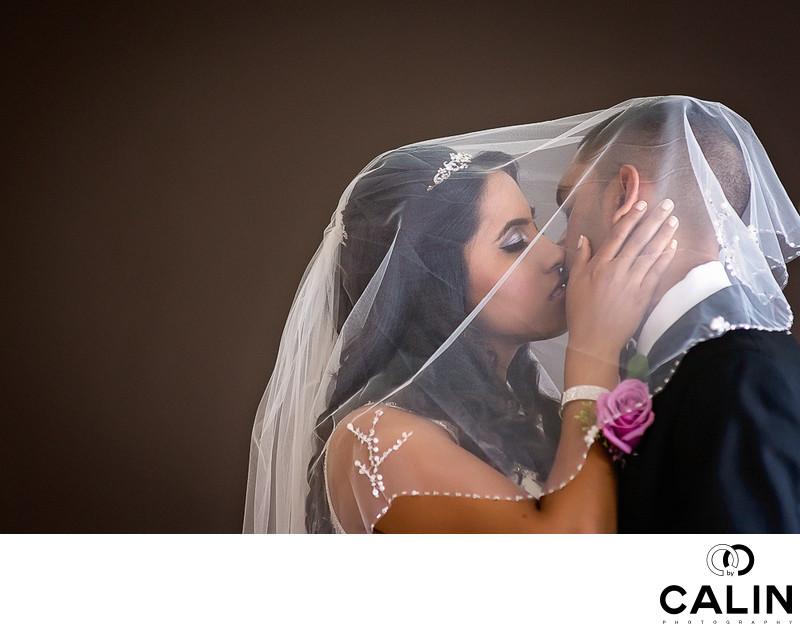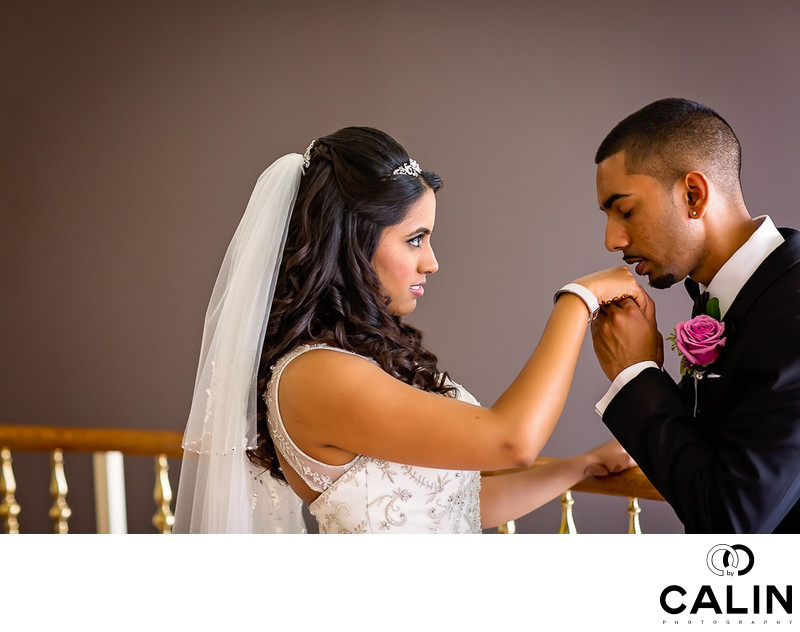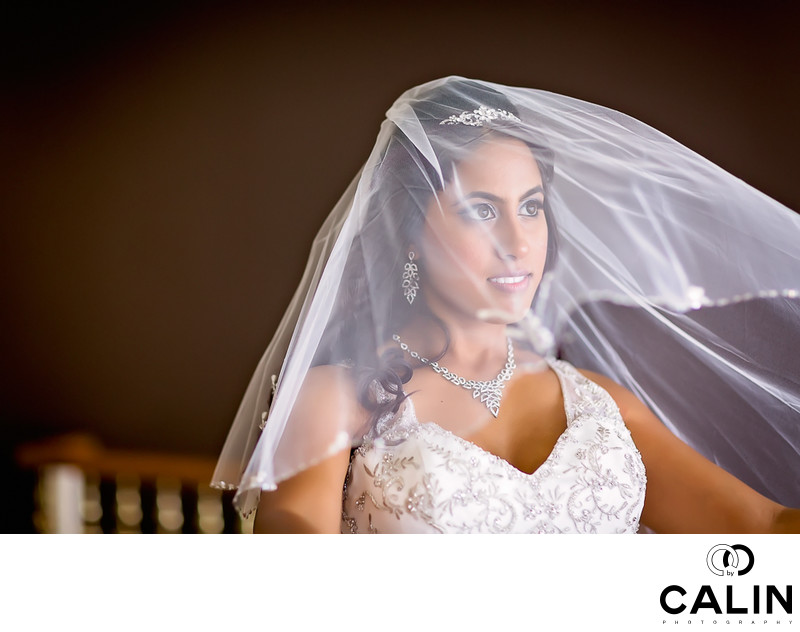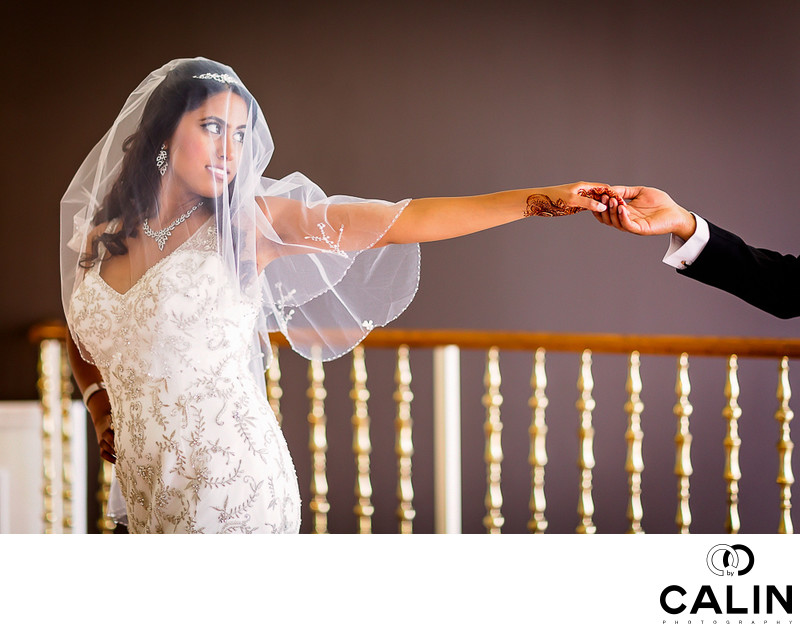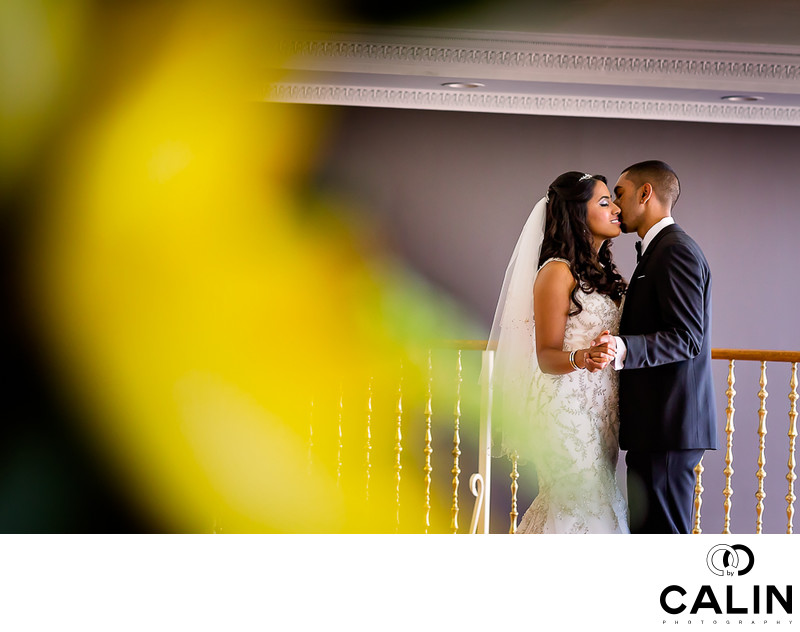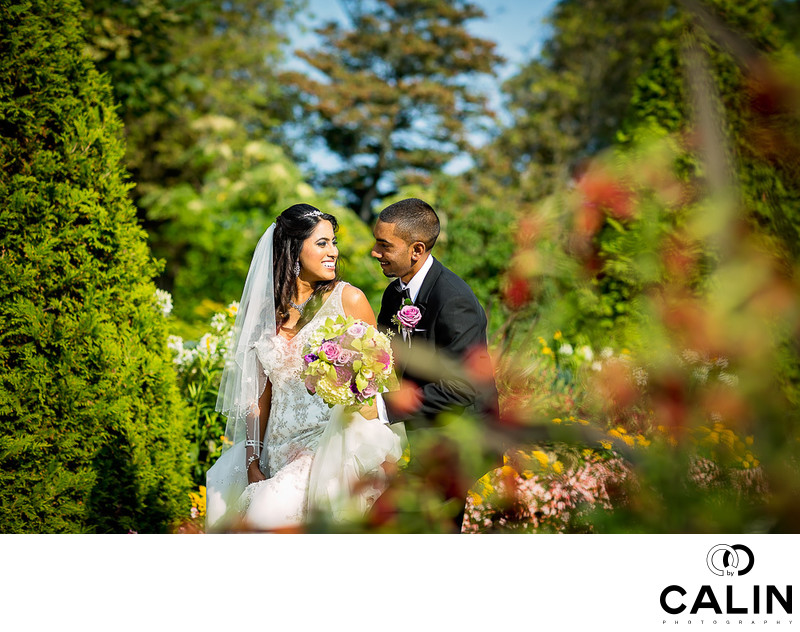 Indian Wedding Ceremony and Photo Shoot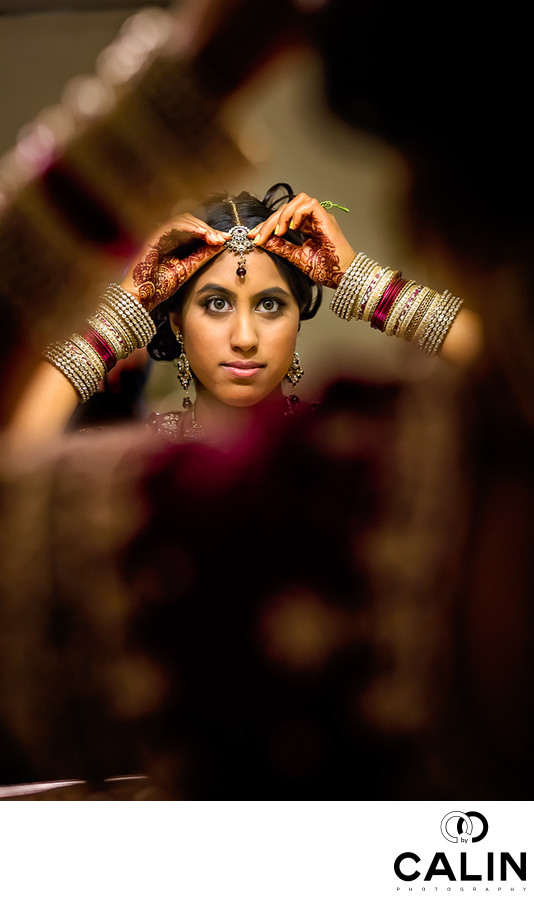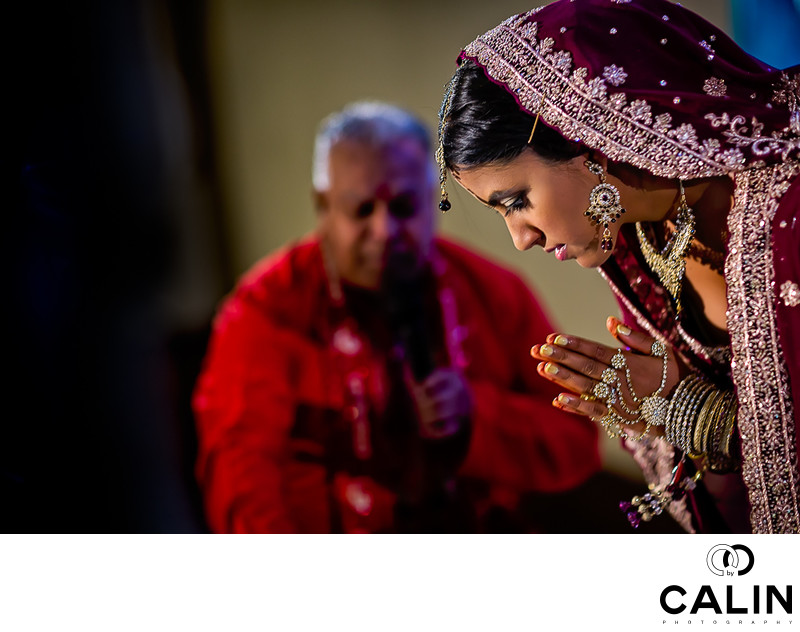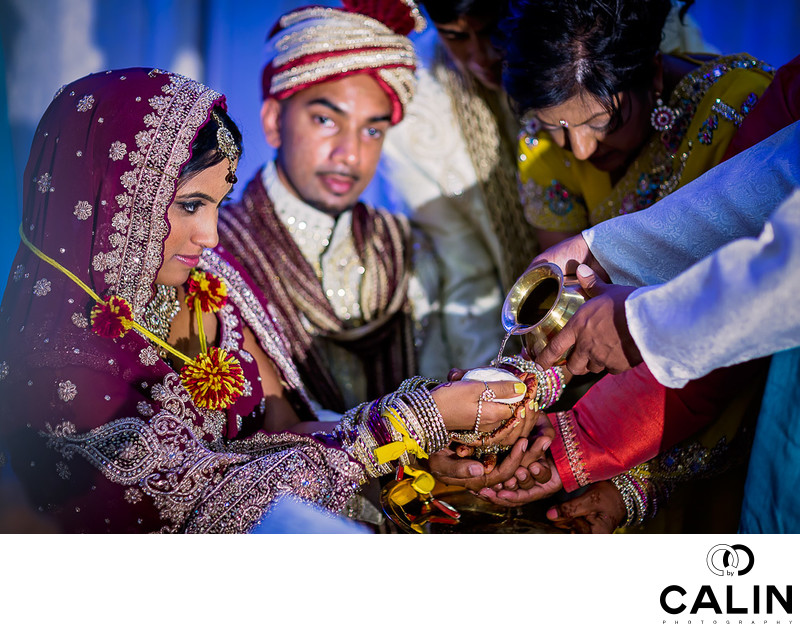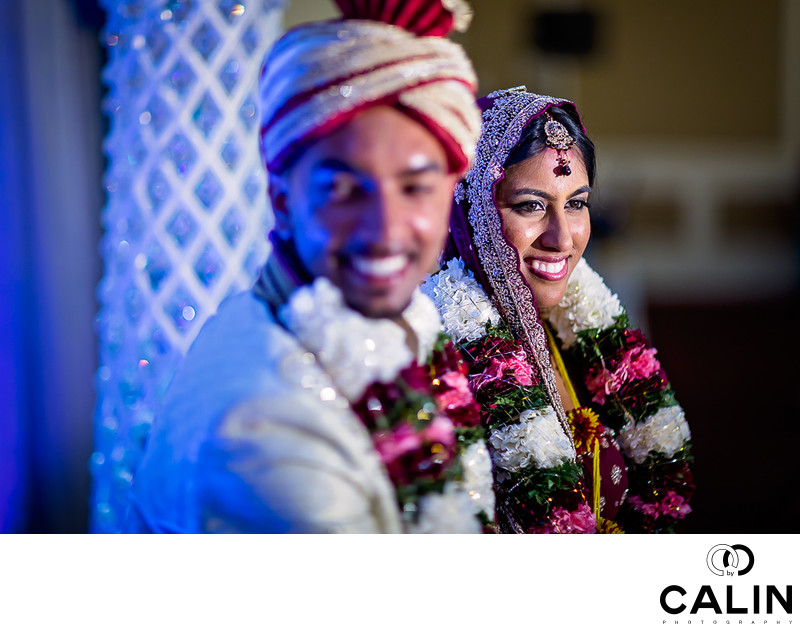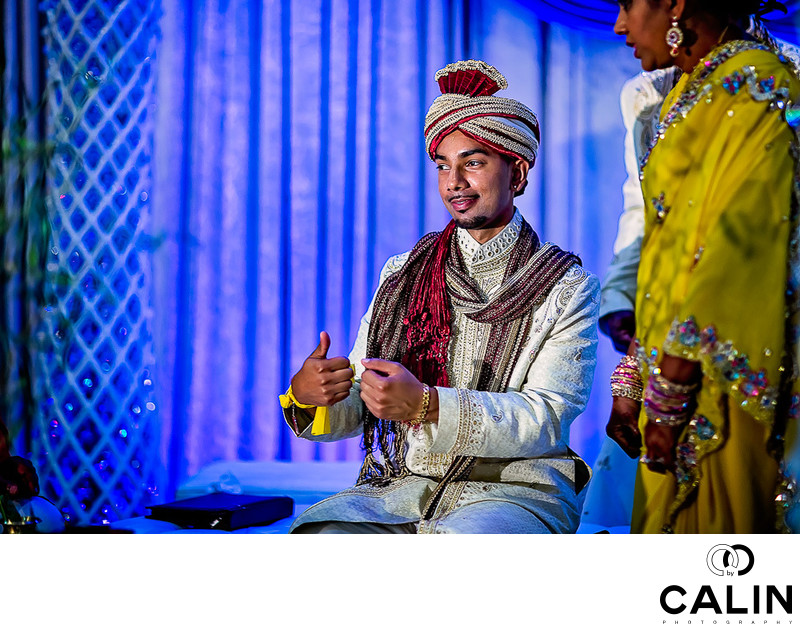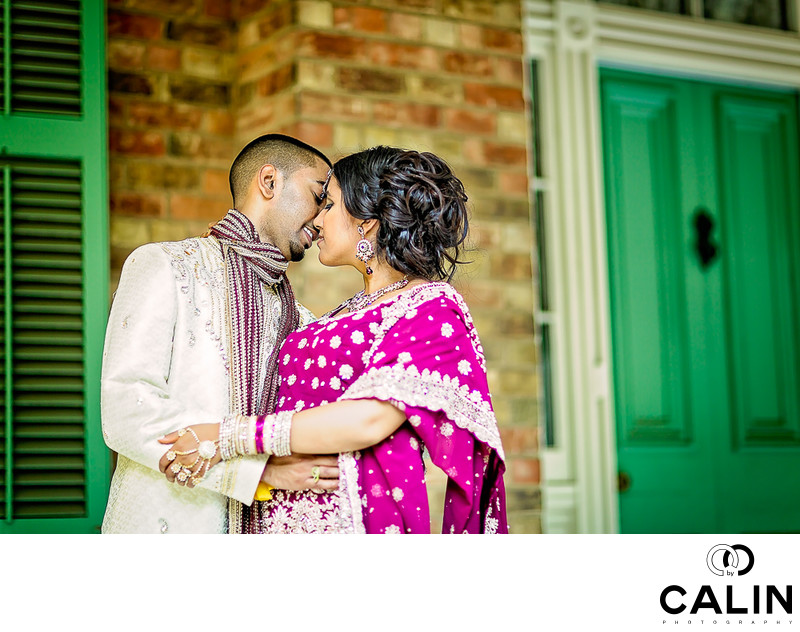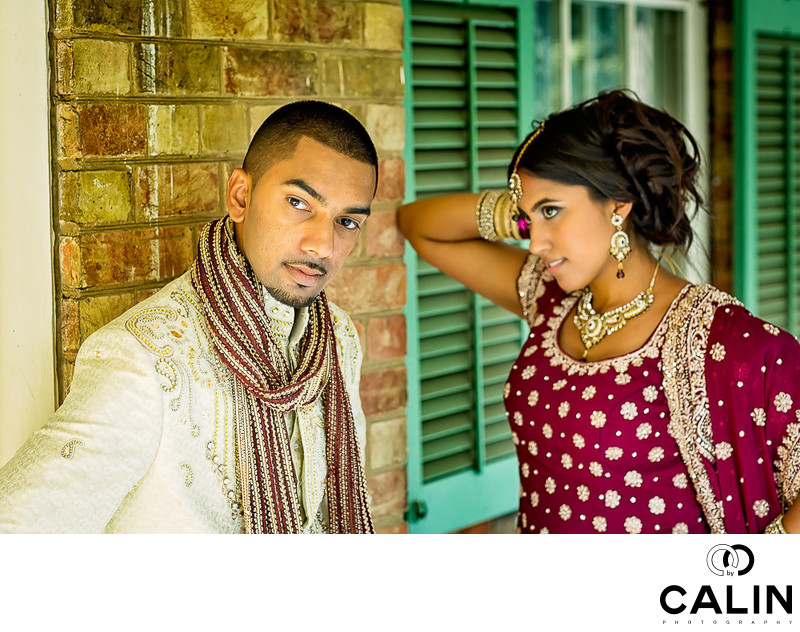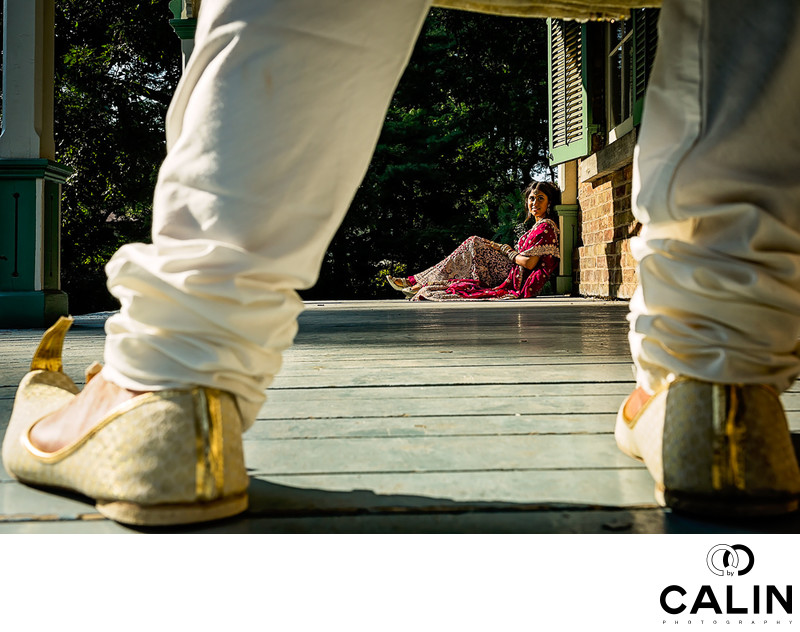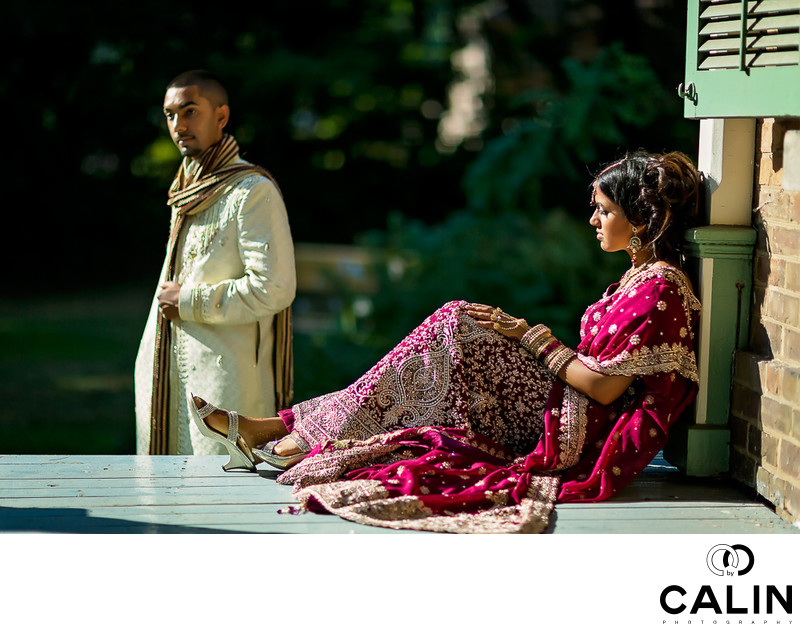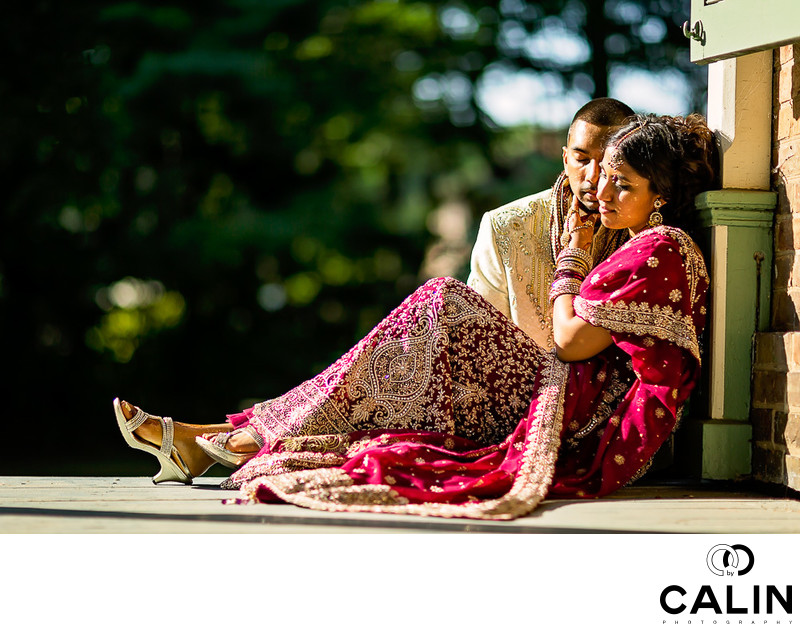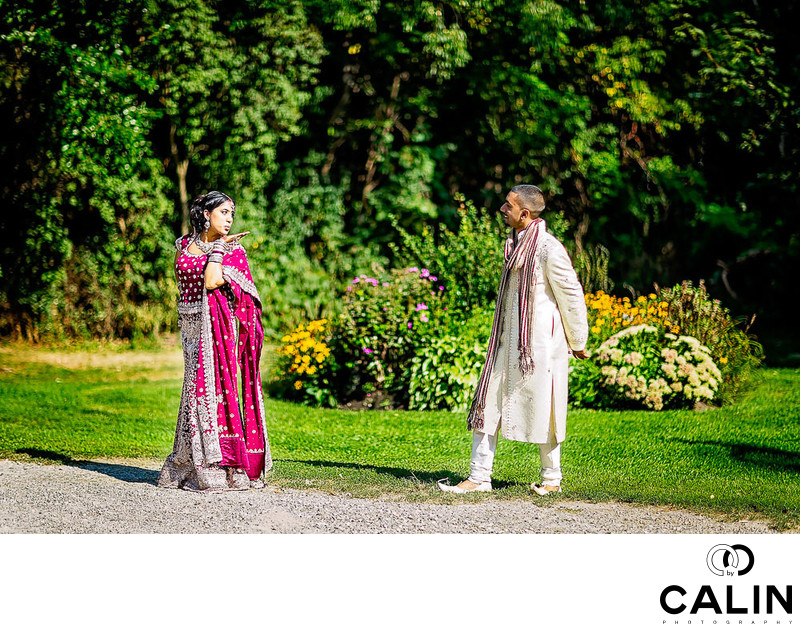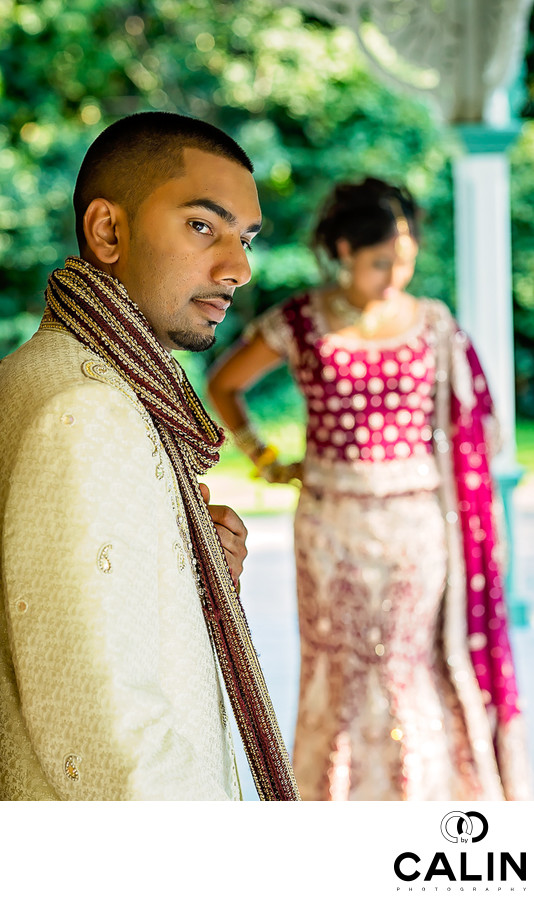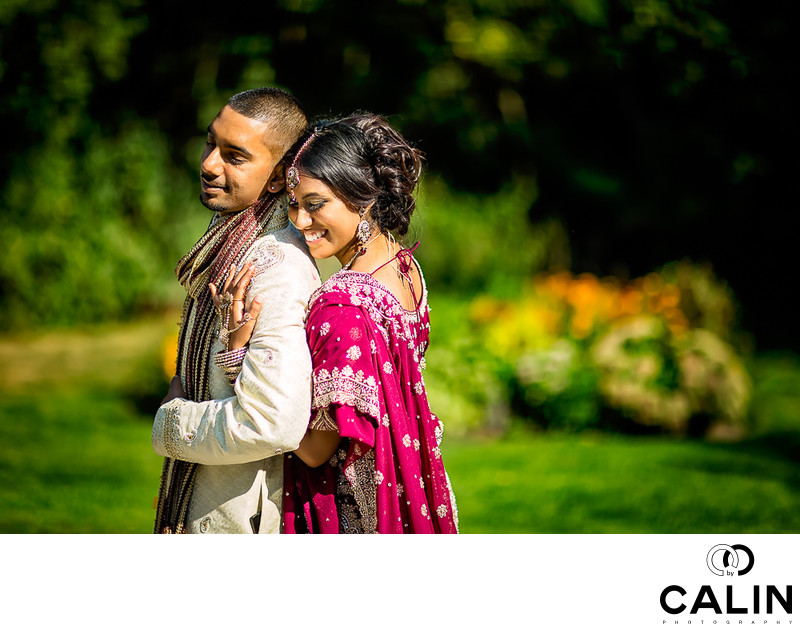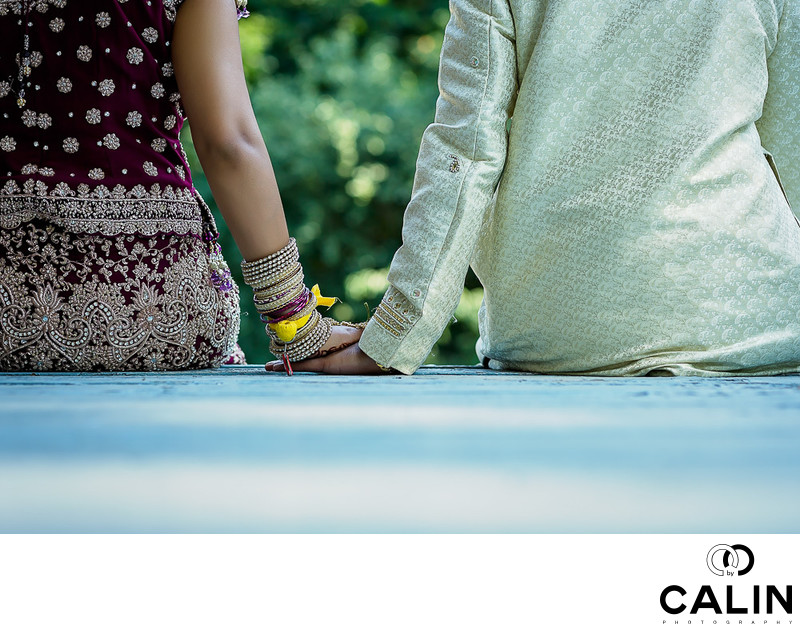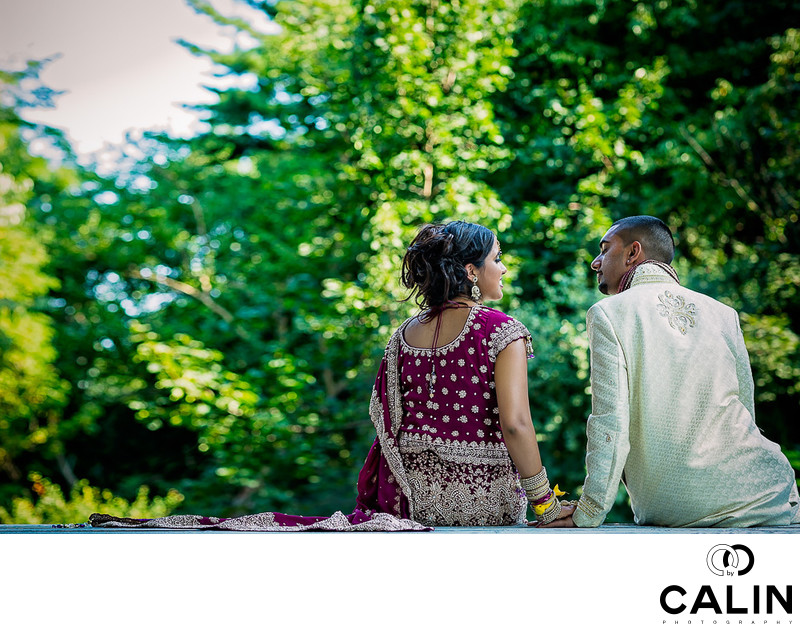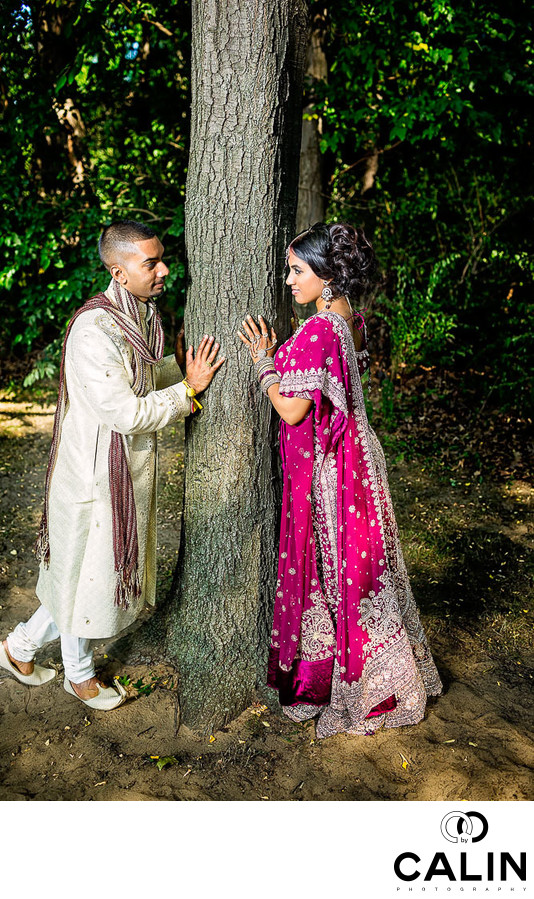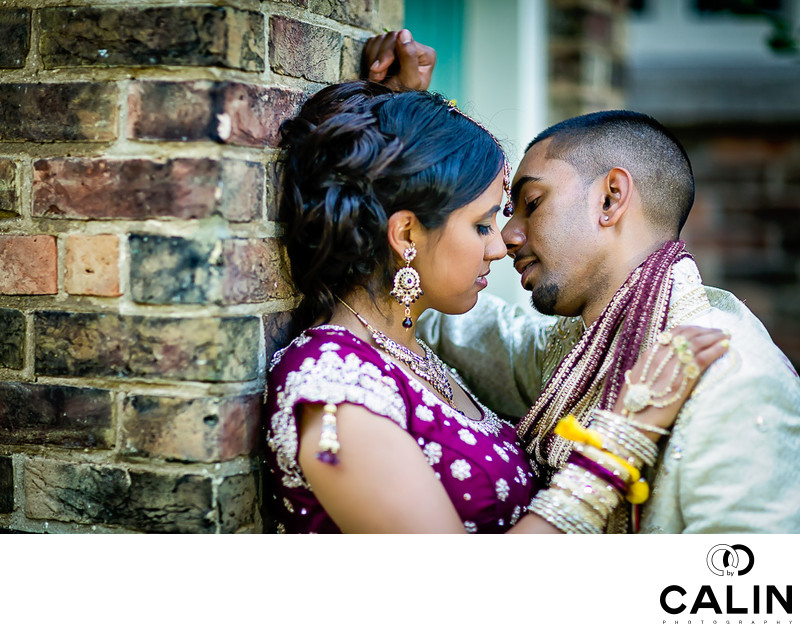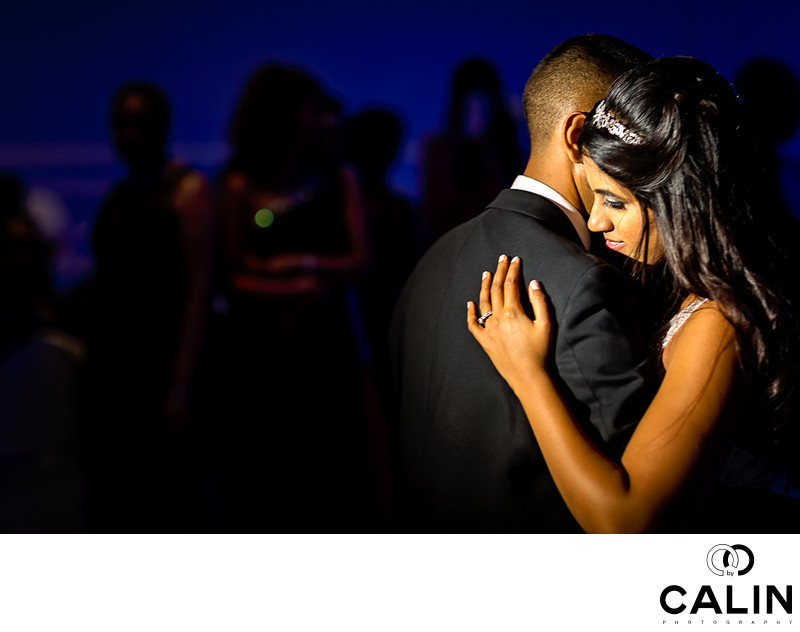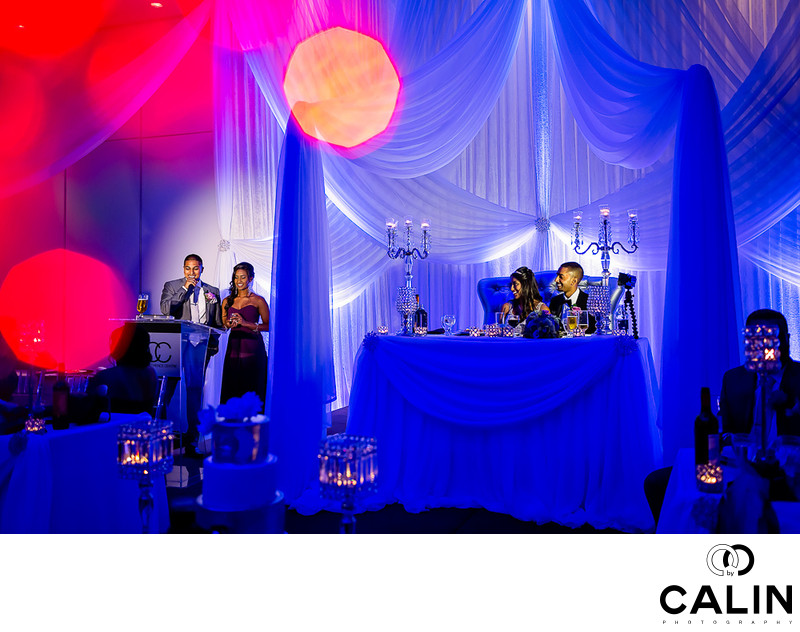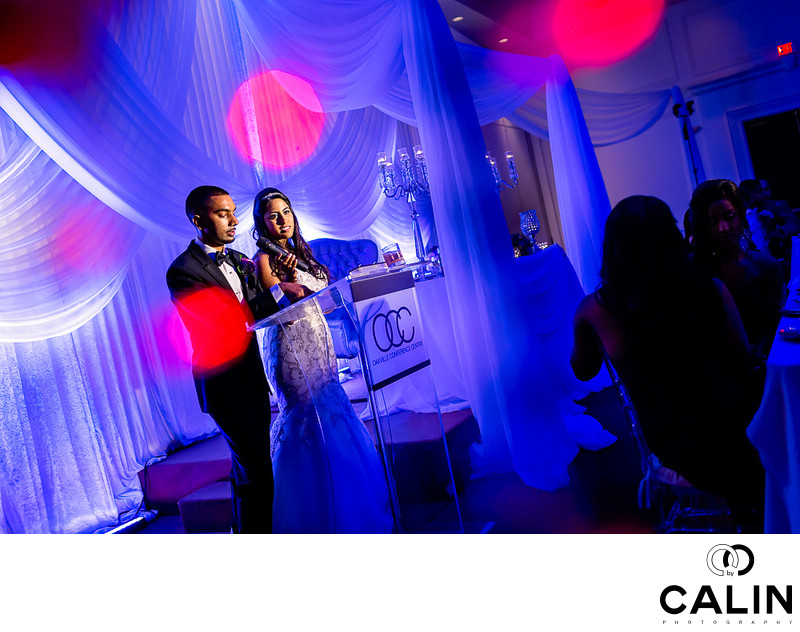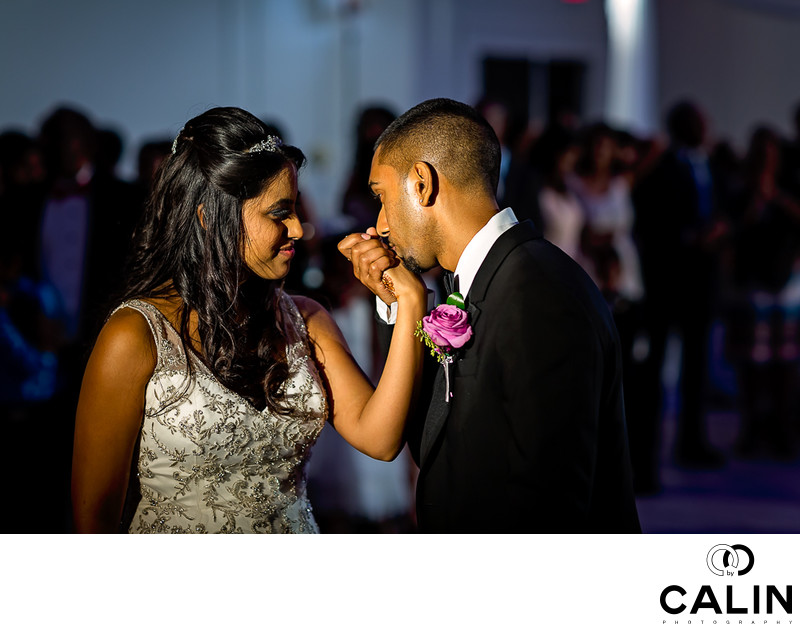 Wedding Timeline
Day 1.
| | |
| --- | --- |
| Time | Event |
| 8:00am | Groom getting ready in Mississauga |
| 9:15am-9:30am | Bride arrive to Mirage Banquet with family |
| 9:30am | Guests begin to arrive |
| 9:45pm-9:50am | Groom arrives with Barrat (Groom's friends and family) |
| 10:00am | Pundit come to greet groom at car (welcoming ceremony) |
| 10:00am-12:00pm | Ceremony (bride will walk in on 2 occasions, there is no set program for the ceremony) Bride will be changing outfits at some point during this time, would be good to capture some of that. |
| 12:00pm | Bride's father will thank everyone for coming and invite guests to take pictures with bride and groom and announce lunch buffet is open |
| 12:10pm-12:40pm | Bride and Groom stays on stage to take pictures with guests |
| 12:40pm | Take pictures in hall with bridal party and parents etc... |
| 1:45pm | Bride and Groom exit |
| 2:00pm | Bride and Groom take pictures (location TBD) |
| 3:00pm | Pictures complete |
*Videographer will be with us from 9:00am-1:00pm
Day 2.





Time

Event

12:30pm

Arrive at Quality Suites Oakville (Bride, Groom and Bridal party getting ready)

We'll actually be there from 10:30am/11am ish

2:00pm

First Look (Hotel Lobby or outside patio)

2:10pm

Bride and Groom recite private vows with each other

2:20pm

Hotel pictures with bridal party (there's a nice stairwell)

2:45pm

Limo pick up

3:00pm-4:30pm

Pictures at Gairloch Gardens (we already have gotten the permit)

4:30pm

Limo take bridal party back to Oakville Conference Centre (would love if you could get some shots of the venue before people arrive, like the ceremony space, cocktail space, and reception space)

5:00pm

Guests begin to arrive (steel pan will be present from 5:00pm)

5:30pm

Ceremony to begin

6:00pm

Cocktail Hour to begin (steel pan will continue for cocktail hour)

7:00pm

Guests to take seats

7:15pm

Bridal party and Parents re-entrance into hall

7:35pm

First course, and say grace

7:55pm

Groom's parent's speech

8:00pm

Bride's parent's speech

8:05pm

Groom's cousin sings

8:15pm

Dinner served

8:35pm

Groomsmen Speech

8:40pm

Bridesmaid's Speech

8:55pm

Sister of the Groom Speech

9:05pm

Dessert is served

9:20pm

Bride and Groom Speech

9:30pm

Cake Cutting

9:40pm

First Dance and open dance Floor
*Videographer will be with us from 5pm-10pm
*There should be a vendor table set up for you and your friend to eat as well!